Why Kim Kardashian's Election Day Social Media Activity Has People Talking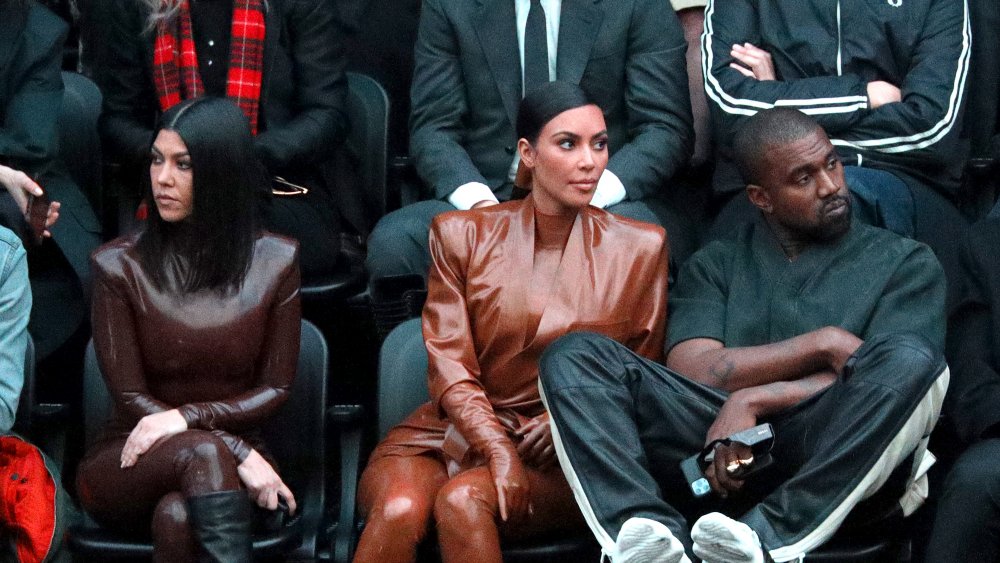 Pierre Suu/Getty Images
Although it seems that the race is only between President Donald Trump and former Vice President Joe Biden, there's actually one more high-profile candidate in the running for president: Kanye West. After staging a short-lived presidential campaign, the rapper turned artist revealed on Twitter that who he voted for voted for in the 2020 election. His controversial Election Day tweet reads, "God is so good [...] Today I am voting for the first time in my life for the President of the United States, and it's for someone I truly trust...me." In a series of tweets throughout the day, Ye (illegally) shared his ballot as well as a photo of himself wearing an "I Voted" sticker.
The real question for social media commentators, however, is exactly who his wife, Kim Kardashian-West, voted for. Read on to find out why Kim Kardashian's Election Day social media activity has everybody wondering if she voted for her husband.
Did Kim Kardashian vote for Kanye West?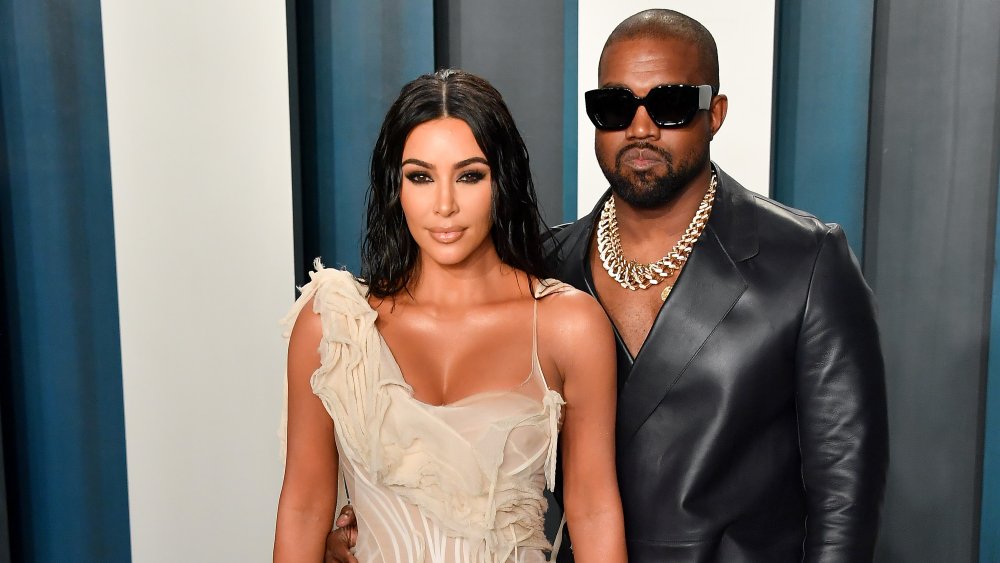 Allen Berezovsky/Getty Images
It's no question that the Kardashian-Jenner sisters have a lot of influence on social media. With millions of followers combined on Instagram, there is still no clear indication of who the sisters are endorsing for the 2020 election. The question everybody wants to know is quite simple: Did Kim Kardashian vote for her husband, Kanye West?
The second oldest Kardashian sister shared a selfie with her own "I Voted" sticker. "I VOTED!!!! Did you?!?!" Mrs. West tweeted. "If you are in line when the hours of operation close at the polls, they are required to stay open and allow you to vote, so do not get out of line." Instead of gushing over her photo, her followers urged her to reveal who she voted for. One user commented, "who tf u vote for?" Another pondered, "I wonder if she wrote Kanye's name in."
As of this writing, though, the answer is still unclear. However, internet investigators were able to point out that Kim may not have voted for Ye. In her Twitter likes, fans realized that she liked Kid Cudi's tweet endorsing Biden. Kim, who has yet to comment on her husband's campaign, also retweeted Democratic vice presidential nominee Kamala Harris' tweet about voter protection. Fans also noticed Kim made her photo black and white, despite wearing a red dress in her selfie. Although her husband was quite open about his preferred presidential candidate, Kim has yet to reveal who she voted for. Come on Kim — your millions of followers are dying to know!