Kanye's Latest Election Stunt Is Stirring Up Serious Outrage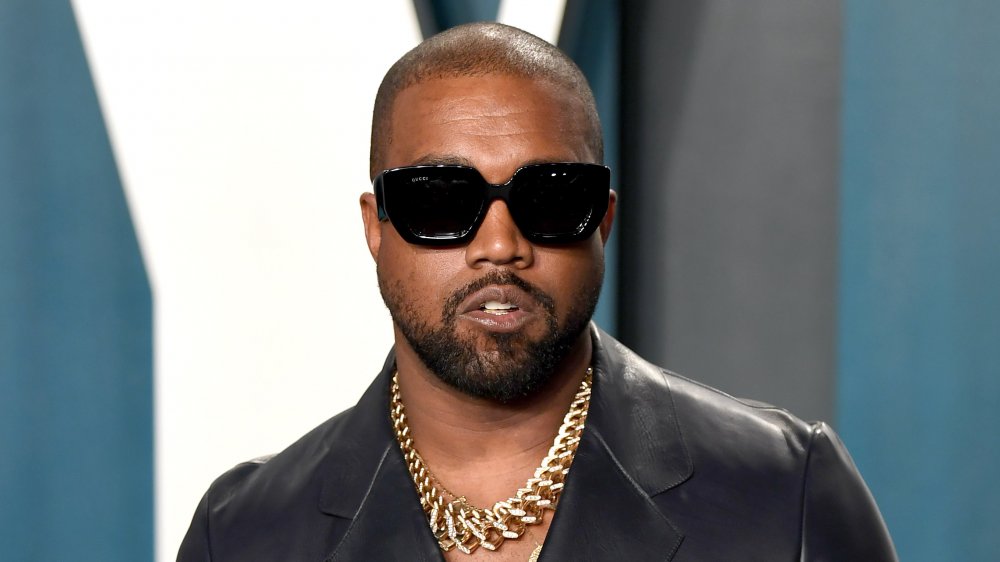 Karwai Tang/Getty Images
Ahead of the 2020 presidential election, candidates like the Republican incumbent, President Donald Trump and the Democratic nominee and challenger, Joe Biden — not to mention those up for the vice-presidential gig, Mike Pence and Kamala Harris — were doing their best to sway the precious few swing voters who were still undecided when it comes to which candidate to vote for. But both Trump and Biden were facing a somewhat unexpected candidate which they had to contend with late in the game — one who is already a household name, to say the least. And what exactly is his name? The answer: Kanye West. 
West, who stoked controversy regarding his participation in the election when he first announced his campaign on July 4, 2020, seemed to ramp up his bid for the job as America's commander-in-chief at the 11th hour, both promoting himself and his presidential aspirations on his own personal Twitter account, as well as releasing his first-ever campaign ad within the month of October 2020. Unfortunately for the rapper and business mogul, his pursuit of the presidency, however unlikely in resulting in a victory for West, has a number of voters up in arms over the way votes in his favor as a third-party ticket might affect the outcome of a race in of one of the most crucial elections in recent memory. 
So, what was the stunning stunt that caused such a backlash against Kanye West? Read on to find out.
Many say Kanye West's campaign is putting the election in peril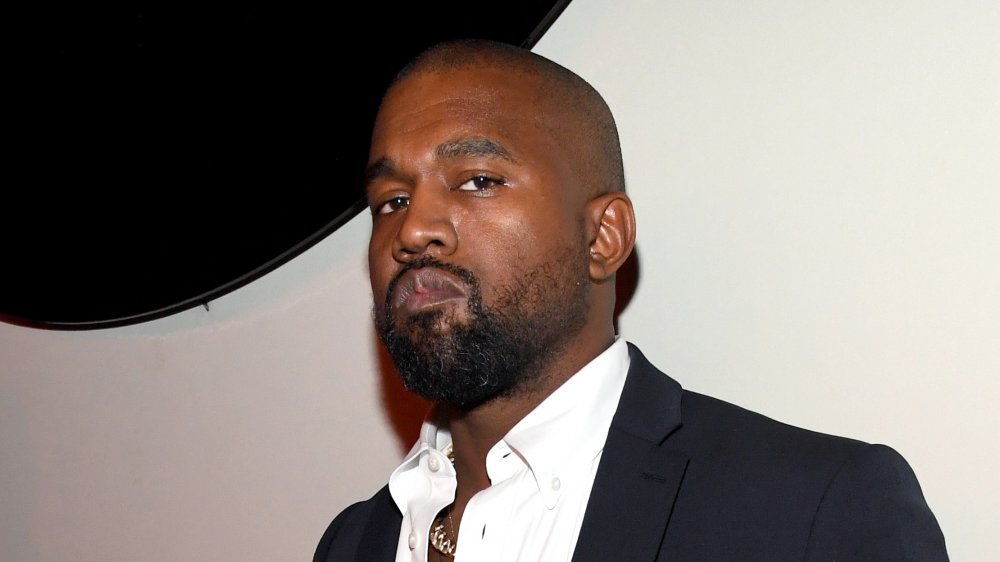 Kevin Mazur/Getty Images
Kanye West's presidential bid seemed to kick back into full force on Oct. 8, 2020, after the Jesus Is King rapper posted on his official Twitter account. "Friends writing me in," read West's tweet, accompanied by a photo of a ballot. Though the ballot included Ye's ticket in print as an independent candidate for vice president, the rapper's reference to "writing me in" was due to the fact that the ballot in the picture had the name "Kanye West" written in under the blank "write-in" space. 
The reaction to West's tweet was largely negative, due to the fact that the star's chances of actually winning the presidency are highly unlikely. And, more than that, because West himself implied back in August 2020 that his presidential bid, which he himself referred to as "walking for president" as opposed to "running," is meant to primarily just take away votes from Democratic nominee and former vice president Joe Biden, per Forbes.
"This is not just a narcissist. This is not just a man struggling with mental issues. This is not just an entertainer out of his depths. This is a dangerous man allowing himself to be used to hurt the rest of us. This is not a joke. Writing in Kanye just helps Trump. P****s me off," one user wrote in response. Another person tweeted, "You are taking votes that [are] needed to stop this insanity! ... [S]top interfering in things that will cost lives!"
Kanye West has released his first (controversial) campaign ad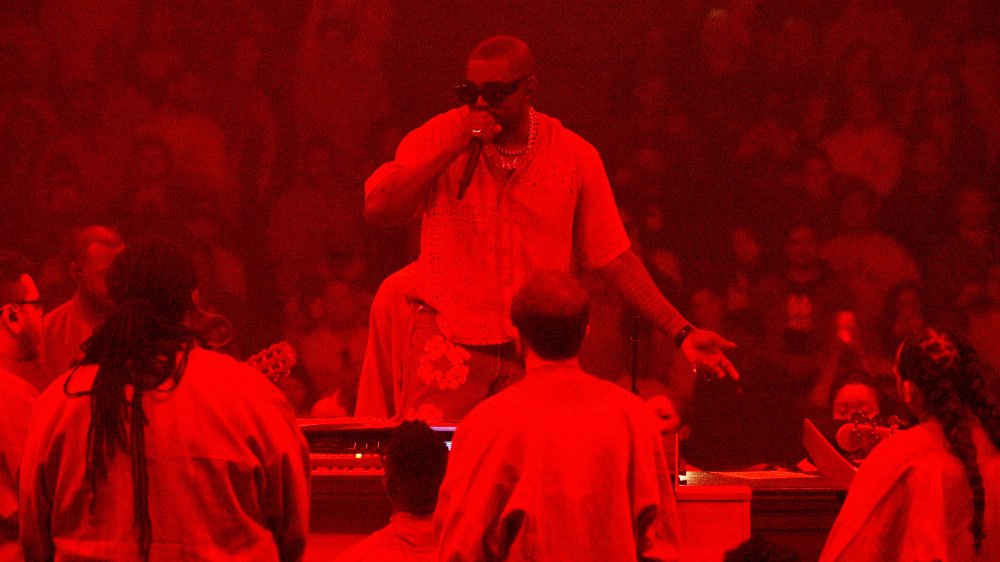 Kevin Mazur/Getty Images
Kanye West also released his first full-fledged presidential ad on Oct. 13, 2020, which centered his campaign on the subject of faith — or, more specifically, Christianity of the more evangelical stripe. "What is America's destiny? What is best for our nation? Our people? What is just? True justice? We have to think about all these things together as a people. To contemplate our future, to live up to our dream, we must have vision," West can be seen saying during the ad which he shared in a now-deleted tweet (via Variety). He continued, "We as a people will revive our nation's commitment to faith, to what our constitution calls the free exercise of religion, including, of course, prayer. Through prayer, faith can be restored."
As Forbes reported in August 2020, West's Christianity-specific messaging is in concert with his perception of Trump's allegiance to evangelism, despite the fact that prominent members of multiple Christian denominations have accused Trump of "[using] Christianity for his own purposes," and a sizeable contingent has formed a super PAC to deter evangelical voters from voting for him, per the Associated Press.
When asked whether West knew of the fact that there's a strong possibility his campaign was being used to detract votes from Biden in August 2020, the rapper did not respond directly in an exclusive with Forbes, though he purportedly was eager about the prospect of hurting his chances, responding to the question with: "I'm not denying it; I just told you."