Why People Can't Stop Talking About Donald Trump Jr.'s Election Map Prediction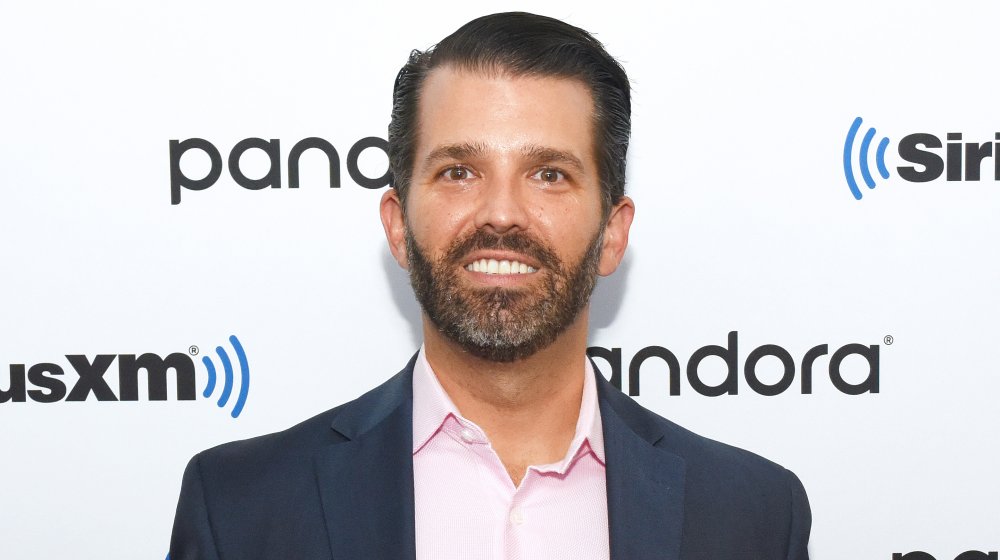 Bonnie Biess/Getty Images
On the morning of 2020's Election Day, Donald Trump Jr., President Trump's oldest son, took to Twitter to share his predictions of the highly-anticipated presidential race. However, his electoral map prediction has a lot of people wondering, well, 'is the whole world voting in the US election this year?'
For those who haven't stumbled upon Trump Jr.'s electoral map, don't worry; we'll break it down for you. In short, the 42-year-old posted a photo of not just the US, but instead a map of the entire world, which (of course) was basically colored completely red. Only Mexico, China, Liberia, and India were filled in blue — along with the predominantly Democrat states, New York and California. He then captioned the tweet, "Okay, finally got around to making my electoral map prediction." 
Obviously the tweet was meant as a joke, since only US citizens can vote in the election, but the map definitely caught the eyes of every voter on 2020's Election Day.
Voters quip back to Donald Trump Jr.'s electoral map joke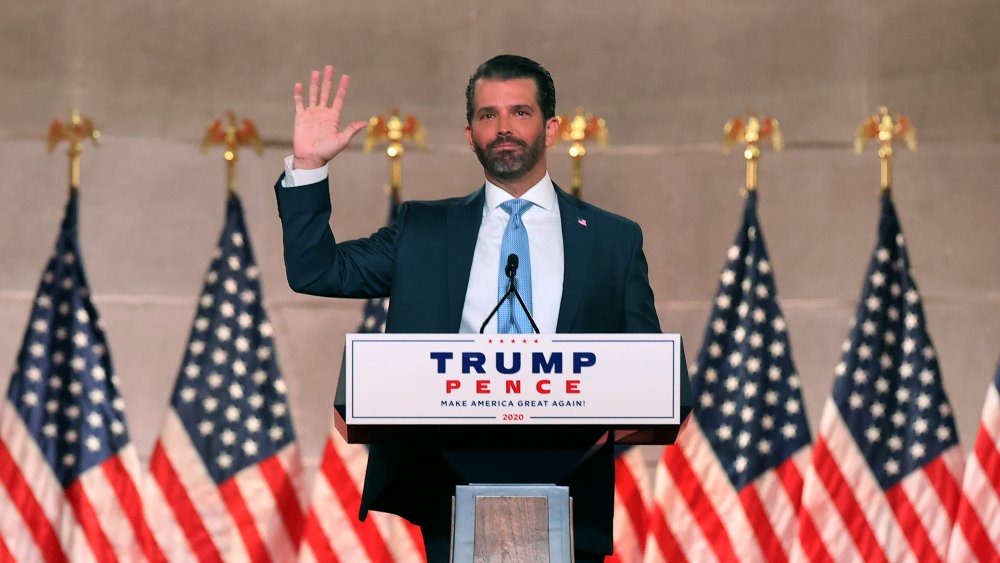 Chip Somodevilla/Getty Images
Donald Trump Jr.'s electoral map prediction got a lot of attention from various Twitter users from all over the world, with many even mocking the oldest son of the president for not knowing geography. Independent noted that a lot of users "speculated that Mr Trump Jr has confused Iran and India on the map" Adding that, "Liberia's addition, however, was a mystery – especially given the country's strong ties to the United States, and Mr Trump's policies favoring the country." One person tweeted, "Lol uh hey buddy that's India, not Iran."
Along with many wondering if Trump Jr. is geographically challenged, other users were quick to chime in that (if they could vote) they would vote blue in support of Democrat nominee Joe Biden. Others, meanwhile — well, they were just perplexed about who really would vote in certain parts of the world. One user tweeted, "All of you arguing about which country is red and which is blue... but all I want to know is... WHO TF IS VOTING IN ANTARCTICA?? THE PENGUINS??"
As of this writing, no penguins can register to vote in any upcoming US election.