The Sad Reason Annie LeBlanc Doesn't Like TikTok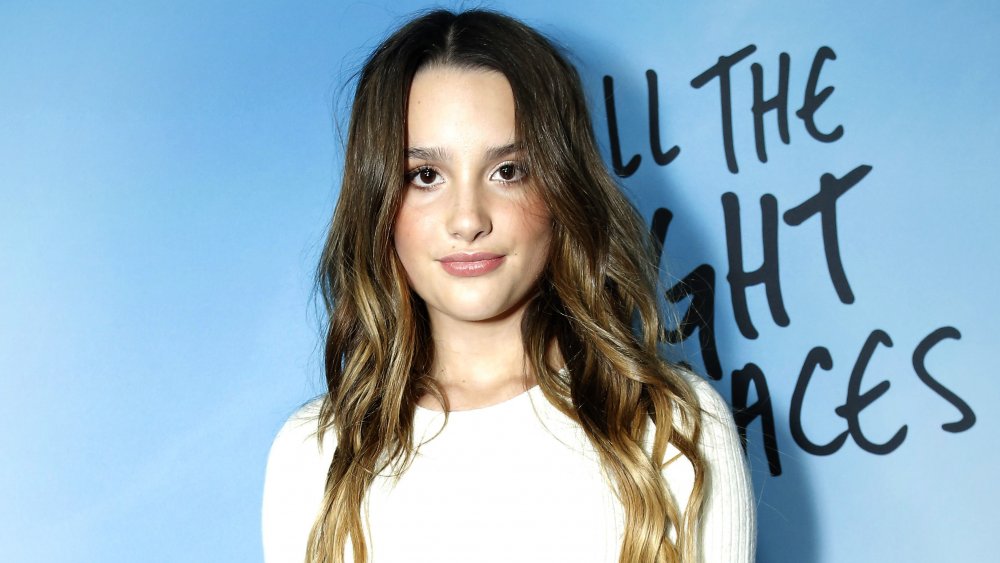 Rachel Murray/Getty Images
Singer and actress Annie LeBlanc revealed she isn't the biggest fan of the social media platform TikTok and her reasoning is so relatable. The 15-year-old star admitted that the app can sometimes make her feel self-conscious, thanks to the lavish lives and unrealistic beauty standards many of the platform's users project.
"Being a teenager is so hard, no matter who you are. I'll be on TikTok and scrolling through my For You page, and people are so pretty. It makes me insecure and being on that app — even though it's fun — when I get off, I feel bad about myself, and I know everybody else does too," LeBlanc explained at Amazing Comic Con Aloha back in March 2020 (via Tigerbeat). She continued, "When I see skinny girls doing their dances ... I just feel like body confidence, self-confidence and self-love all really need to be more prominent. It's so hard especially with apps like TikTok. It's really hard."
Keep scrolling for more details about LeBlanc and her feelings about social media.
Annie LeBlanc's relationship with social media is bittersweet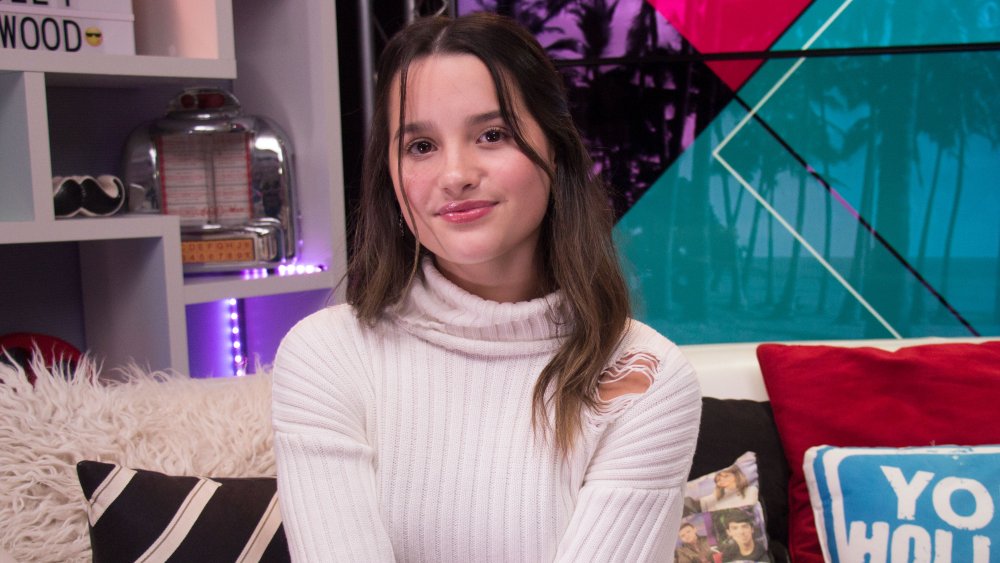 Young Hollywood/Getty Images
Although TikTok has been a trigger for Annie LeBlanc, she owes a lot of her success to the power of social media. LeBlanc first rose to fame in 2008 when her family began uploading her gymnastics videos to YouTube. Later, Annie and her siblings, Hayley and Caleb, began regularly appearing on their family's vlog, Bratayley, which continued until 2019. Post-Braytayley, Annie focused on her solo career, which has included a role on Brat TV's web series Chicken Girls in 2017, and the lead role in A Girl Named Jo.
In addition to reaching her career goals thanks to the world wide web, she also uses social media to connect with her fans. On her Instagram account @julesleblanc, she often opens up about her struggles, triumphs and her relationships. On Nov. 1, 2020, the teen spoke about her bond with her friend Jayde, writing, "It's not everyday someone meets a girl like you. I couldn't do life without you. You're the best thing that has ever happened to me. Growing up with you has been beautiful and I thank the universe every day for you."
While social media definitely has its downsides for the up and comer, it has given her opportunities she otherwise wouldn't have had.