What You Need To Know About Annie LeBlanc's BFF, Jayden Bartels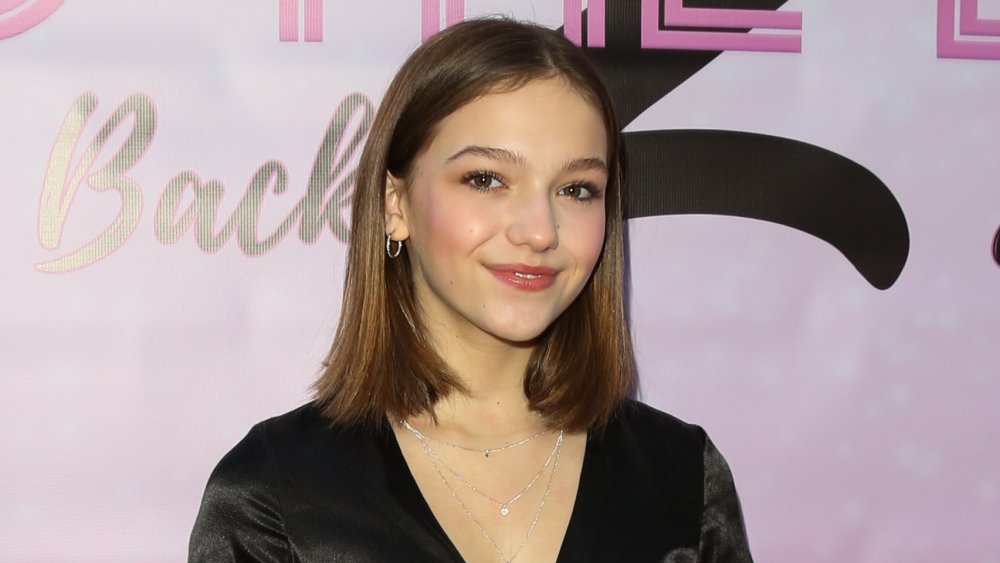 Paul Archuleta/Getty Images
Jayden Bartels does a little bit of everything. The social media superstar sings, dances, and acts — and she's done it all before even graduating high school. The Los Angeles native, who is also besties with fellow social media maven Annie LeBlanc, has had guest spots on so many TV shows during her budding career and even has her own music out now. Here's everything else you need to know about her.
Bartels was born in November 2004 and has spent her life crafting her career in Hollywood. She's a trained dancer — in ballet, jazz, hip-hop, and more — and even had a guest spot on Dance Moms in 2016. Bartels really grew her social media star status through Musica.ly before the app changed to TikTok. (Don't worry, she's still a fixture on TikTok with a casual 8.3 million followers as of right now.) She made a name for herself with her lip-syncing videos, which she still relies heavily on on the platform. Her best pal LeBlanc also makes several appearances, of course.
Bartels's Instagram is just as stacked as her TikTok, though with a few million less followers. She uses Insta to show off photos, obviously, but she also makes sure to remind her followers that she is an extremely talented dancer, with videos like this one and this one.
Jayden Bartels calls BFF Annie LeBlanc her 'wittle muffin'
Aside from dancing and growing her social media status, Jayden Bartels is also a singer. See, she really does do it all! Her debut EP, What Really Matters, came out in 2019 and she even made music videos for each of the songs. She continues to work on new material — and shares fun snippets on Instagram — so we can only assume more music is coming.
If it looks to you like Bartels lives her whole life on social media, you might be right! She's absolutely crushing the social media game, with her many millions of followers (and probably a pretty paycheck). She was even nominated for a Shorty Award a couple years ago in the Muser category made for social media creators. Though Bartels didn't snag the win, her best friend Annie LeBlanc did. 
Speaking of LeBlanc, Bartels also shares all her sweetest BFF moments with her pal on social media, and we love it. She even shared an adorable message for LeBlanc's birthday in December 2019 that read, "happy birthday annie, my wittle muffin, my best friend. I love you so much. My life would not be the same without you. You are so important to me and I am so grateful for you. We've had so many adventures together that I'll always remember." So cute!