Donald Trump Reveals The One Thing That Is Never Easy For Him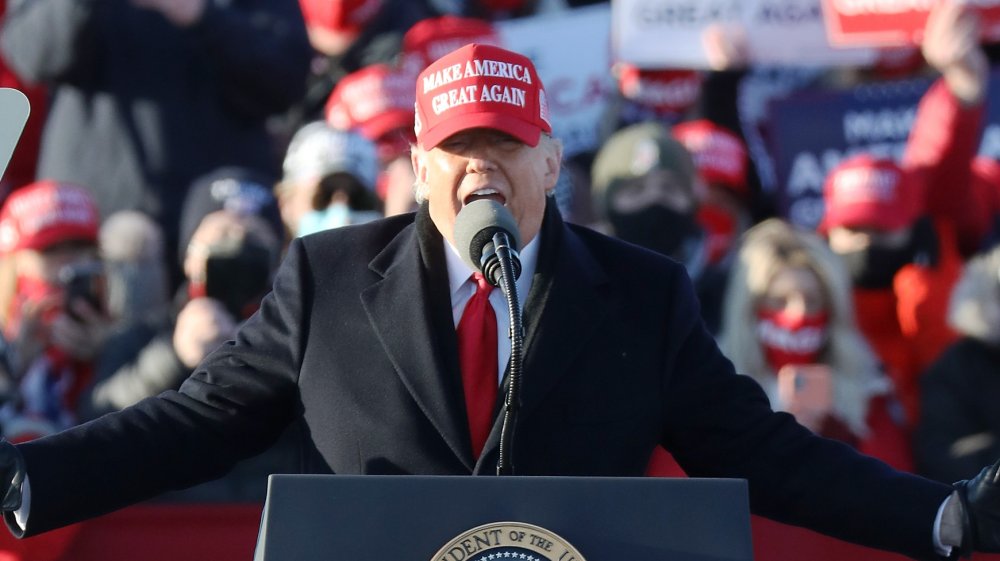 Taylor Hill/Getty Images
President Donald Trump may be confident in his leadership skills, but he admitted that there is one thing that he struggles with as a person. When addressing staffers at his Arlington, Va., headquarters on Election Day, he told reporters that he doesn't do well with stomaching failure. "I'm not thinking about a concession speech or acceptance speech yet. Hopefully we'll be doing only one of those two," he told his supporters. "And you know, winning is easy," the New York native continued. "Losing is never easy. Not for me, it's not."
Among the many people who attended Trump's speech was White House Press Secretary Kayleigh McEnany, his Chief of Staff Mark Meadows, and his son-in-law Jared Kushner. Although Trump admitted that he doesn't accept defeat easily, he denied reports that he would celebrate a victory before the fourth quarter. Even though Trump agreed to play fair and square, he shared that he believes voters have a right to know the results on Election Day. "The whole world is waiting, this country is waiting – but the whole world is waiting," he said while visiting a Washington D.C. suburb, according to NBC News. "You have to have a date, and the date happens to be November 3. And we should be entitled to know who won on November 3."
Keep scrolling for more details on how Trump would handle an Election Day loss.
Donald Trump won't go down without a fight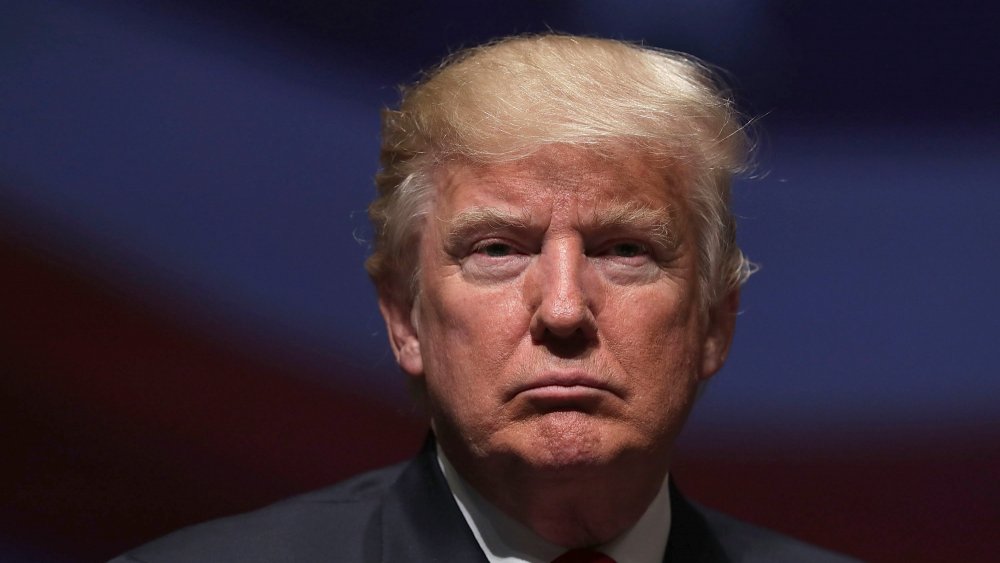 Alex Wong/Getty Images
On numerous occasions, President Donald Trump said he will not accept the election results if the votes point to a loss. "With Universal Mail-In Voting (not Absentee Voting, which is good), 2020 will be the most INACCURATE & FRAUDULENT Election in history," Trump tweeted in July 2020, explaining why he's wary of the final count. "It will be a great embarrassment to the USA. Delay the Election until people can properly, securely and safely vote???"
Additionally, it's not yet clear whether Trump won't commit to a peaceful transition of power if he does, in fact, lose the race. "Well, we're going to have to see what happens. You know that. I've been complaining very strongly about the ballots. And the ballots are a disaster ... We want to have — get rid of the ballots and you'll have a very trans- — we'll have a very peaceful — there won't be a transfer, frankly; there'll be a continuation," he said to CNN reporters at a conference in September 2020. "The ballots are out of control. You know it." Of course, it's important to note here that voter fraud is very rare, according to the Brennan Center for Justice.
Given Trump's comments about his weakness and ballots, it's probably safe to say he won't handle an election loss well.