Miranda Lambert Doesn't Trust Her Husband To Do This One Thing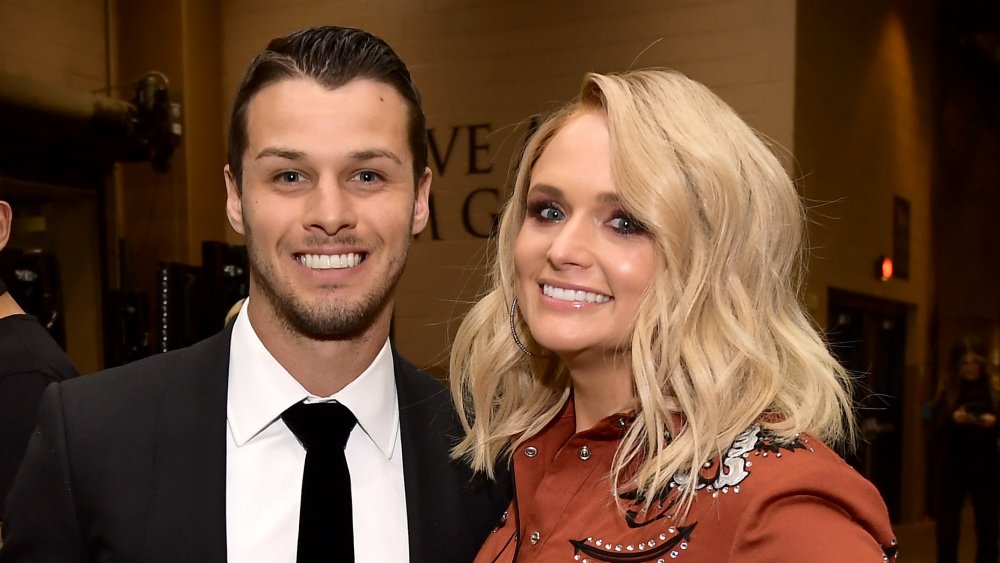 Matt Winkelmeyer/acma2019/Getty Images
Miranda Lambert is sharing a tall drink of water on Instagram via shirtless pics of her hubby, Brendan McLoughlin. He was literally heaving hay and working the land, and Lambert decided to share the wealth. Thanks, girlfriend!
A cursory scroll through Lambert's Instagram shows the duo appear to be in a blissed wonderland of love. It's really cute. According to Today, Lambert married NYPD officer McLoughlin in 2019, after meeting him outside of the Good Morning America studio in November 2018. The marriage came after her 2015 split from then-husband, Blake Shelton, according to E! News, which was later followed by his very public romance with Gwen Stefani.
But that drama is all in the past now, and Lambert legit seems to be thriving with McLoughlin. However, in a hilarious interview with Taste of Country Nights, Lambert admitted that while she totally loves McLoughlin, she doesn't trust him to do this one thing.
Miranda Lambert admitted she has a tough time giving up control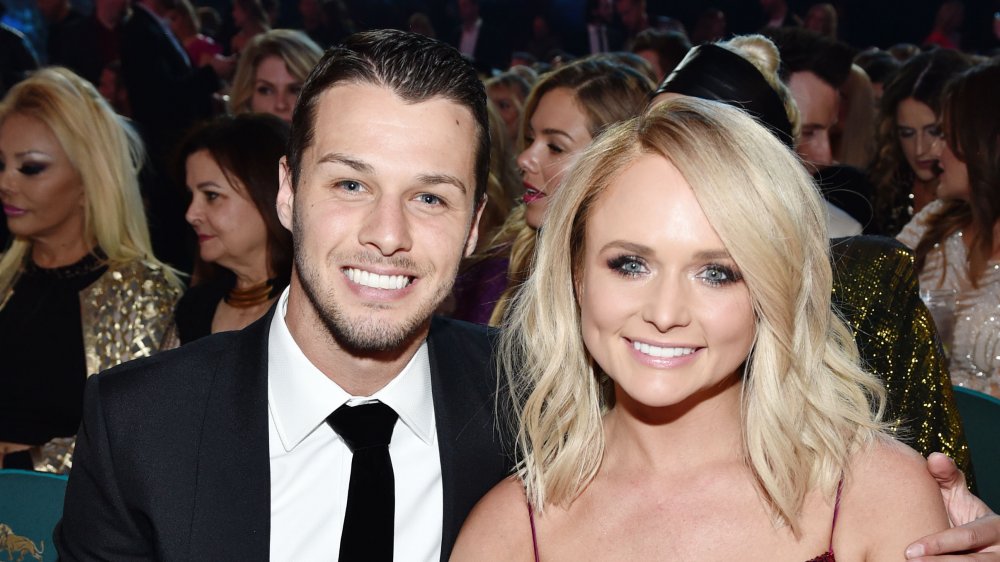 John Shearer/acma2019/Getty Images
Miranda Lambert got candid in an interview with Taste of Country Nights, published in November 2019. The conversation topic fell on Lambert's birthday, which was then fast approaching. Lambert said that her preference for celebrating was to keep things low-key and hang out with friends by a fire. When asked if her husband, Brendan McLoughlin, was going to plan anything, Lambert hilariously admitted that she has a tough time giving up control.
"I trust him, like he's super together... but I don't know," Lambert said with a laugh. She added her inner monologue, sharing, "Because when he's like 'Oh, we'll figure it out' and I'm like, oh that means I'll figure it out."
While Lambert might not exactly put McLoughlin in charge of the Party-Planning Committee, that doesn't mean things aren't going great. According to Country Living, the duo purchased a new 2020 Airstream to take some fun road trips together, which she posted about on Instagram. It's probably safe to say Lambert is in charge of the directions!