The Most Painful Criticism That Has Stuck With Julia Roberts For Years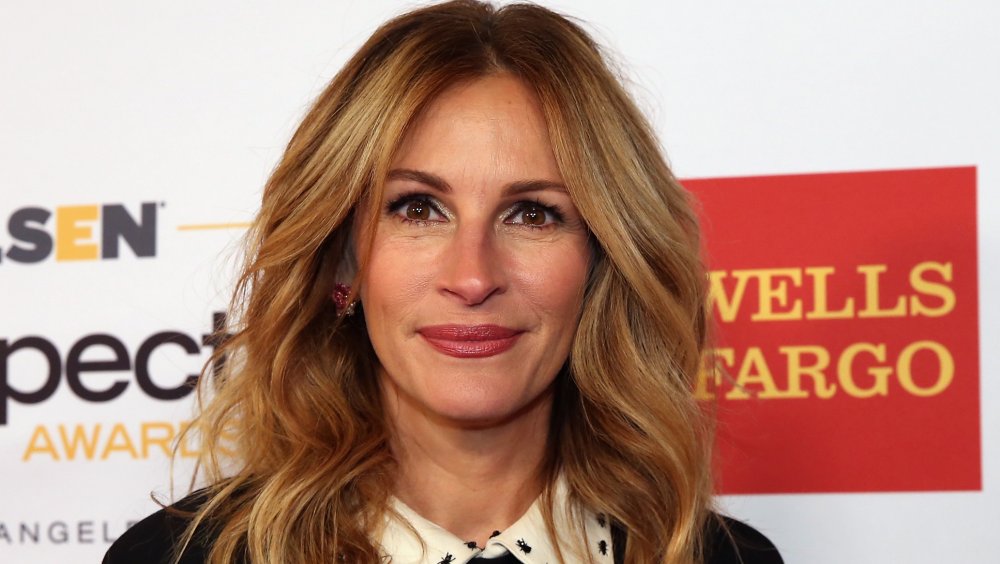 Jonathan Leibson/Getty Images
As far Hollywood stars go, Julia Roberts isn't exactly known for being one of the biggest divas to work with. The celebrated actress — who snatched up fans' hearts jewelry box-style in 1990's Pretty Woman — has been a fixture in the cinema world for decades. She's an icon and, at her peak, Roberts' star power was unrivaled. Over the years, the actress has continued to nab notable gigs, and it seems like anyone in the biz would work with her. However, that wasn't always the case.
While her reputation is a far cry from the tantrum-throwing Christian Bale or hotel phone-catapulting Russell Crowe, Roberts hasn't gone without controversy or issues on set. Years ago, she had a not-so-fairytale reputation on the set of one film, reportedly being so difficult that she earned herself a pretty rough nickname. Then, fans essentially didn't hear from her for almost a year. "Hand to God: not a thing I read about [the on set situation] was truthful, and it really hurt my feelings," Roberts told Vanity Fair in 1999. "Because not only did it make me sound mean, but it was a situation where people who knew the truth talked about it in a way that wasn't untruthful."
Huh, well this "situation" sounds pretty shocking given the star's long reign over Hollywood. Scroll down for the on set criticism once lobbed Julia Roberts' way.
Julia Roberts was once nicknamed 'Tinkerhell'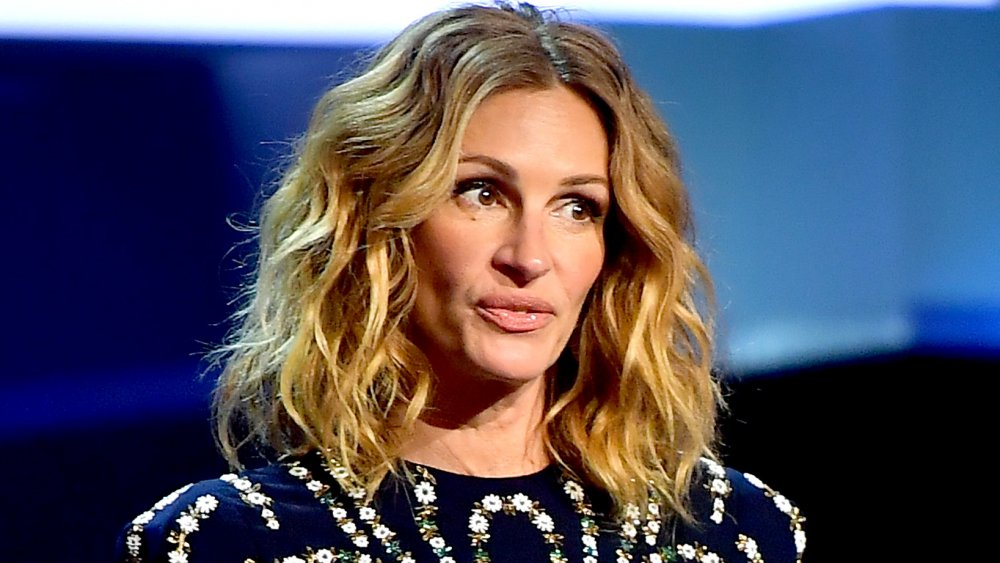 Matt Winkelmeyer/Getty Images
In 1991, Julia Roberts played the pixie cut-rocking Tinkerbell in Steven Spielberg's Hook, based off the story of Peter Pan. However, by the time filming wrapped, she'd apparently been nicknamed ... "Tinkerhell." What? Roberts said the nickname may have come from her outward frustration while waiting to shoot. "No. I never heard it [the nickname]," Roberts told Entertainment Weekly in 1991. "But I'm a normal person. I mean, if I sit in my trailer for six hours doing nothing, I'm going to say, 'What the f**k is going on?' 
She continued, "I have normal frustrations like everybody else, but I don't consider myself temperamental." Unfortunately for the actress, the "hellish" nickname spread like wildfire in Hollywood. During a 60 Minutes interview, Spielberg was asked about Roberts' professionalism. He replied (via Vanity Fair), "It was an unfortunate time for us to work together."
"I saw that and my eyes popped out of my head," Roberts reportedly told Vanity Fair about Spielberg's comment. "I couldn't believe that this person that I knew and trusted was actually hesitating to come to my defense." On the set of 1994's I Love Trouble, Roberts got into it with co-star Nick Nolte. She told the outlet, "It's no secret that Nick and I didn't get along like a house on fire." So while the Hook debacle may have spiraled, Roberts seemingly had other ... moments. 
These days, it seems Julia Roberts' reputation has pretty much healed, but, clearly, it wasn't easy being a powerful star in those tabloid-filled days!