The Truth About Julianne Hough And Brooks Laich's Rollercoaster Split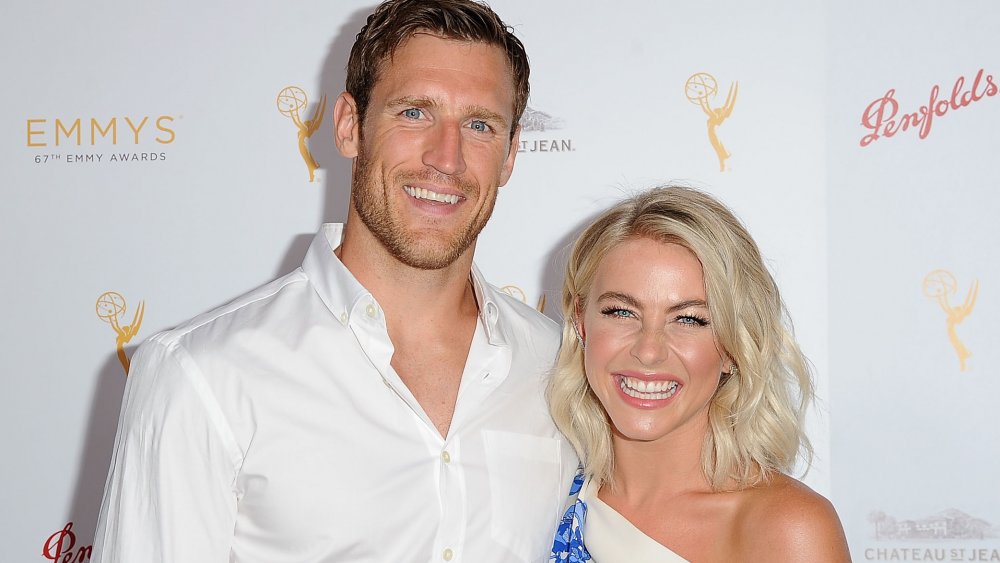 Angela Weiss/Getty Images
Brooks Laich and Julianne Hough announced their split in May 2020 after three years of marriage, per People. The duo shared their engagement news in August 2015 and then wed in Idaho in July 2017, according to the outlet. After the couple revealed they were calling it quits, things seemed to take a different turn when Laich and the Dancing With the Stars alum were spotted together. According to E! News, even in September 2020, there was talk that Hough and Laich were considering reconciling and trying life as a married couple again.
Ahead of the split news, Hough chatted with Women's Health in August 2019 and opened up about the "intimacy" between her and Laich that "allowed [Hough] to reveal truths to her husband that even he didn't know." Hough revealed, "I [told him], 'You know I'm not straight, right?' And he was like, 'I'm sorry, what?' I was like, 'I'm not. But I choose to be with you.'"
With all of that as a part of their history, Nicki Swift spoke with divorce lawyer Rebecca Zung, Esq., to get her expert opinion on Hough and Laich's marriage. Could they reunite? According to Zung, "Once people start down the path of divorce, they usually end up divorcing," she explained. But Zung had a lot more to say about Hough and Laich. Keep reading.
Is there a chance Brooks Laich and Julianne Hough will work things out?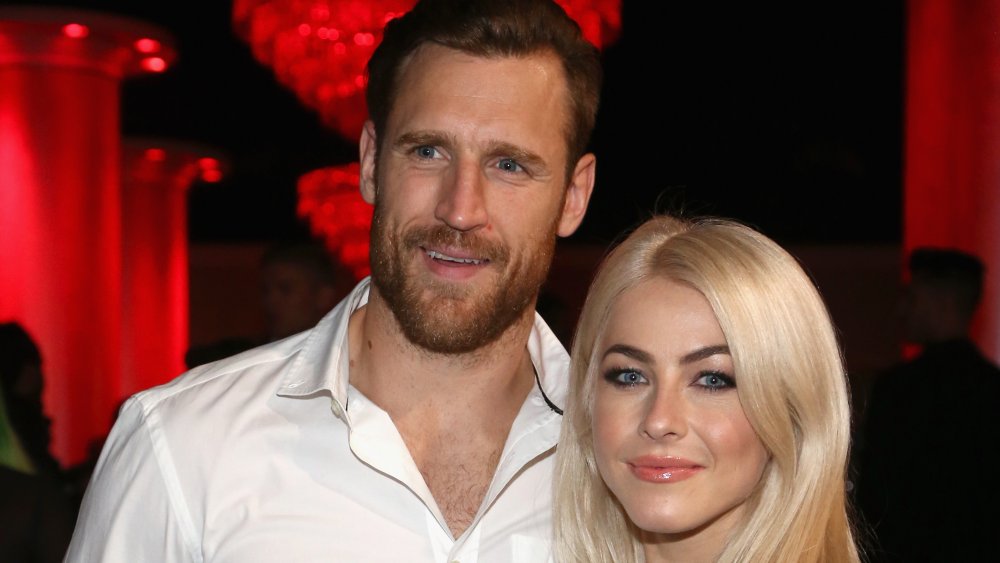 Tommaso Boddi/Getty Images
Even as Brooks Laich and Julianne Hough move in the direction of divorce, fans are still wondering if there's a chance for the pair to patch things up a lá Cardi B and Offset. Nicki Swift spoke with divorce lawyer Rebecca Zung, Esq., to get her expert take on the situation. Of Hough's feelings for Laich, Zung had this to say: "People's feelings are difficult to control — especially who you're actually in love with and who you're attracted to. My guess is that he was her best friend." Zung continued, "She had and probably still has love for him. But she is no longer in love with him. So I doubt that the odds of reconciliation are great."
According to E! News, Hough struggled with the decision to divorce but "ultimately decided her heart wasn't in the marriage anymore." In light of Hough's feelings, Zung gave her opinion on where things might head for Laich. "For him, I would say this — I have said to many clients who have come to me and said they didn't want a divorce but that their spouse has said they are no longer 'in love' with them. I always turn to them and say 'why do you want to be with someone who doesn't want to be with you?' There is no power in that."
Here are Zung's final thoughts: "For both of them — Life is too short. Live your life from an empowered place, feeling whole and complete about who you are. Then, find someone who enhances your already amazing life and makes it even richer." That's great advice for anyone!