Cardi B's Divorce From Offset Just Took A Surprising New Turn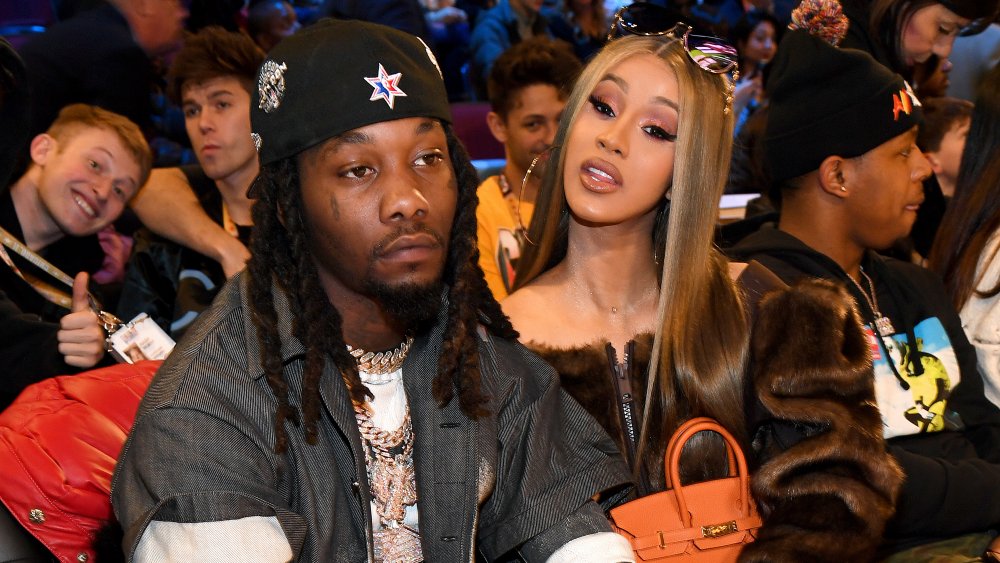 Kevin Mazur/Getty Images
Cardi B and Offset's relationship has been full of ups and downs. Most recently, Cardi B announced that she was divorcing her husband of three years in September 2020. According to HollywoodLife, the "WAP" rapper said in on Instagram live that it wasn't because of any rumors flying around that Offset was reportedly having a child with another woman or that he was cheating. The site reported that Cardi said, "When you feel like it's just not the same anymore, before you actually get cheated on, I'd rather just leave. Nothing crazy, out-of-this-world happened, sometimes people really do grow apart. ... Sometimes you're just tired of the arguments and the build up. You get tired sometimes and before something happens, you leave."
But just a month later, she announced that she would stay with the father of her daughter, Kulture, in another Instagram live session, per Vanity Fair. Then, at the beginning of November 2020, Cardi B officially called off her divorce from Offset, according to TMZ. These two lovebirds have broken up before, back in 2018 when Offset admitted to cheating. At the time, they separated but Cardi didn't actually file divorce papers. This time she did, though the outlet reports that she filed the dismissal of the divorce papers "without prejudice" which means that she reserves the right to file for divorce again if they ever have more relationship issues and decide they don't want to work it out. There's never a calm moment in Cardi's world, it seems. 
Cardi B asked for a divorce for a simple reason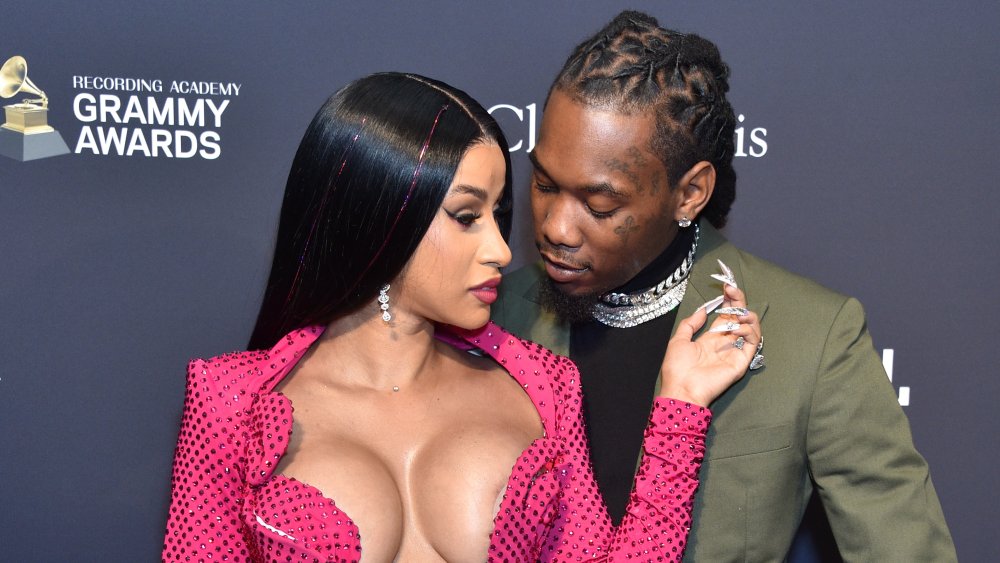 Gregg Deguire/Getty Images
Cardi B explained why she filed for divorce from Offset — and then took it back. And to be honest, it sort of makes sense. She said on Instagram, via TMZ, that she can be "crazy" sometimes and one day she's totally happy and then the next day, she wants to "beat him up." The rapper added that they were married young and are just as dysfunctional as any other couple out there, for better or worse. In true Cardi fashion, she also admitted that it was hard to not talk to her best friend when they were apart and to not get intimate with her man, though she put it a little more, uh, NSFW, than that in her video. 
In her initial divorce filing, per Style Caster, she went as far as to request sole legal and physical custody of their daughter, Kulture, so when Cardi says she went all out to stick it to her hubby, she wasn't joking. Luckily, they've made amends... for now.