The Surprising Sport Gigi Hadid Plays To Get Fit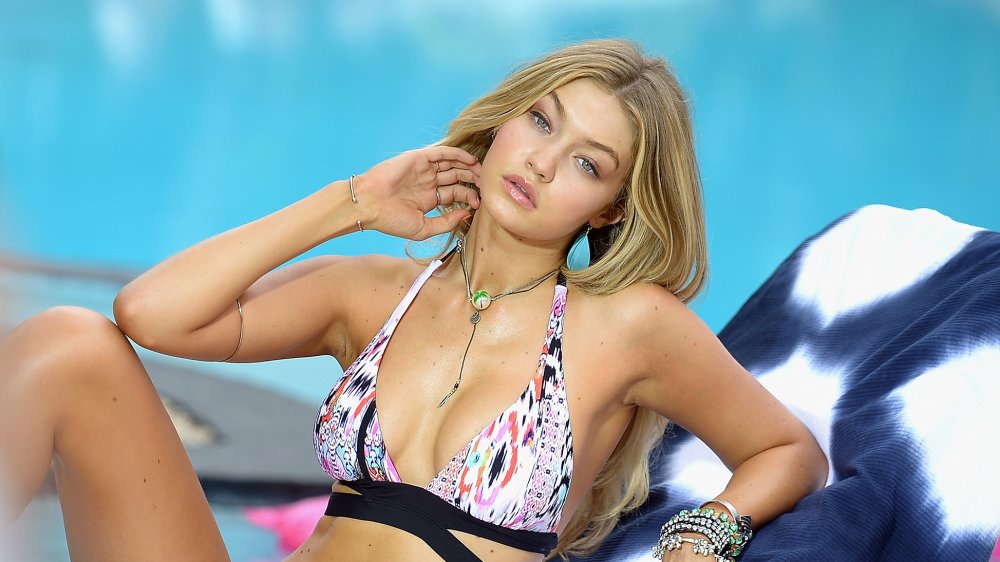 Gustavo Caballero/Getty Images
It's easy to assume that supermodel Gigi Hadid doesn't need to do much working out to stay fit. But, that couldn't be further from the truth. Considering Hadid's high-profile career as a print and runway model, this Victoria's Secret Angel has a job that requires her to look her best. So, what type of workout does Hadid prefer?
As a native to Los Angeles and former high school athlete, Hadid is a beach lover who enjoys a good healthy game of beach volleyball. "I play volleyball," she told Elle in November 2018, "Sometimes I'll find my volleyball coaches that I still talk to once in a while and go train with the kids they coach now." Her ability in the sport had her considering a career as a professional volleyball player.
After captaining her high school volleyball team, Hadid thought about going to college to further pursue it, but opted for a career in fashion instead. "I wanted to be a volleyball player, [but] I decided to go to college in New York because I wanted to model," she told W Magazine in October 2016. "If I had decided to play volleyball, I probably would have gone to a UC in California or somewhere with a Division I volleyball team, but in New York, sports aren't big at universities so I had to give that up."
Gigi Hadid has a strong love of volleyball and natural juices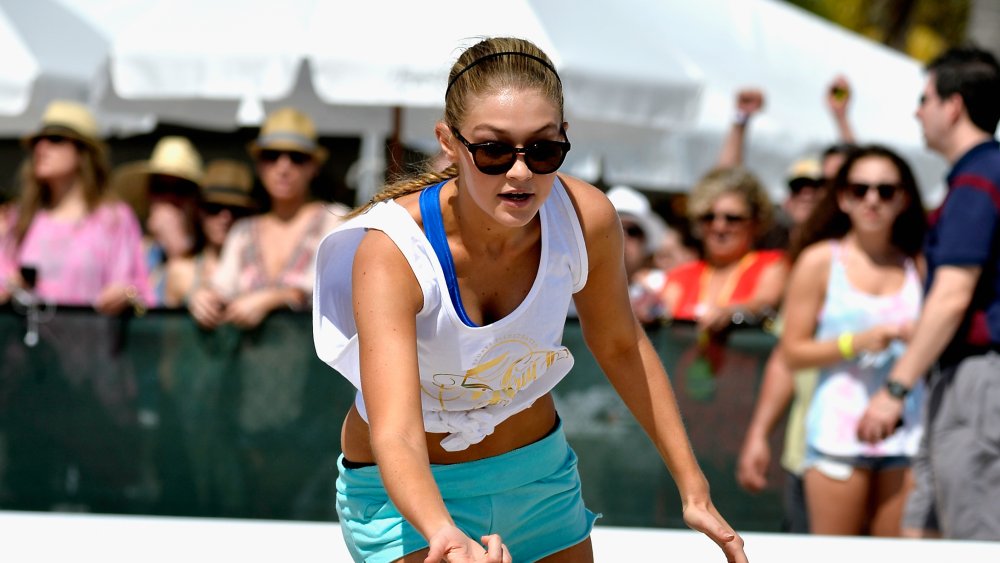 Frazer Harrison/Getty Images
In addition to volleyball workouts, Gigi Hadid told Elle that she also enjoys "random" fitness sessions that range in variety of running along the beach, to boxing, to even horseback riding. "Workouts change so I do what I'm feeling like, what makes me happy, and how I'm having fun," she told the outlet. "I just do it naturally and let it be a part of my life."
She shared how her mix of fitness activities make her workouts a more natural part of her daily routine, rather than a daunting burden. In addition to staying active, Hadid also follows a healthy diet to maintain her slim modelesque figure. She is a fan of natural juices and enjoys all of the juiceries within the Big Apple. "New York is great for being healthy — I have a Juice Press right around the corner," she told Into the Gloss in August 2014.
Does it mean a green smoothie and a round of volleyball will have you looking like Gigi Hadid in the morning??? Maybe not, but being hopeful doesn't hurt.