Inside Jeffrey Dean Morgan And Hilarie Burton's Marriage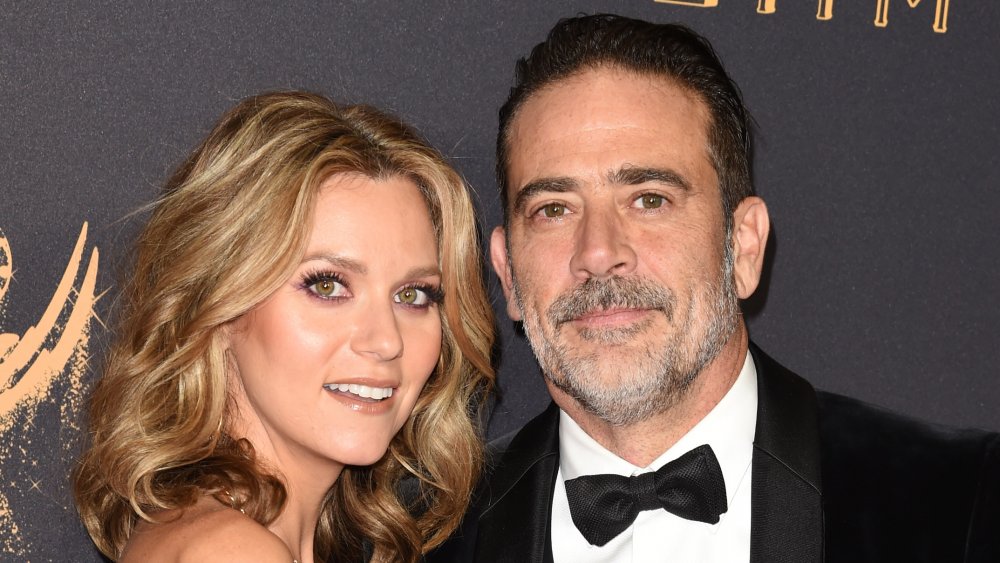 J. Merritt/Getty Images
Actors Hilarie Burton and Jeffrey Dean Morgan shared some exciting news with fans, especially those obsessed with The Walking Dead. Morgan, who plays the character Negan, is soon to be joined by Burton!
Burton, who was iconic in One Tree Hill playing Peyton Sawyer, announced on Twitter that she got cast to play Negan's wife, Lucille. On Nov. 3, 2020, Burton tweeted, "Been pretty hard to keep this a secret. But I love working with @JDMorgan. I love watching him become #Negan and take on that swagger. And I love the @TheWalkingDead family. They've been a part of our family for ages and I'm so grateful for their kindness. Xoxo." According to Entertainment Weekly, Burton will appear in one of the "newly added bonus episodes" for Season 10, which will continue in 2021.
It's no wonder Burton would play Morgan's wife on The Walking Dead since they're such an adorable couple in real life. Here's what it's like inside their marriage.
Jeffrey Dean Morgan swept Hilarie Burton off of her feet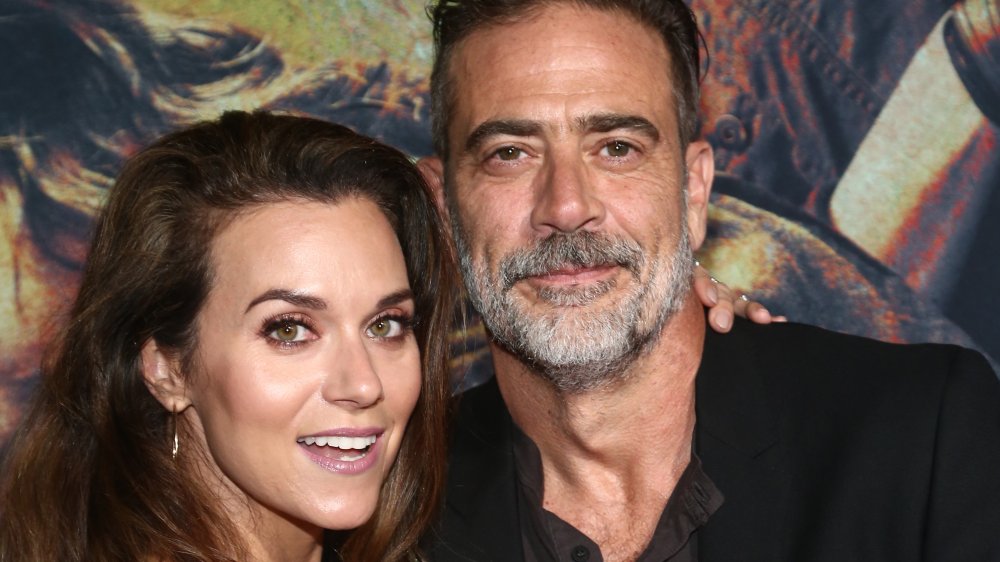 Tommaso Boddi/Getty Images
Jeffrey Dean Morgan and Hilarie Burton met by total chance in 2009. After she had wrapped up on One Tree Hill, Burton decided to take a break in Paris, and while she prepared for her trip, she stopped in Los Angeles to visit her friend Danneel Ackles and husband Jensen, according to E! Online.
Jensen had been working on Supernatural with Morgan, and he and Ackles arranged for him to meet Burton. Two days after they met, a package arrived at Burton's home in Wilmington. The parcel was full of Parisian guidebooks, a red leather journal, and other useful items for her trip with the note, "Go nuts. Xoxo jdm, Miss your face," as Burton wrote in 2020's The Rural Diaries. Morgan added, "For someone I just met, I can't stop thinking about you." Um, excuse us. Swoon. (BTW, Burton didn't end up going to Paris).
The couple made their first red carpet appearance in 2010, per E! Online. That same year, they had a baby boy named Augustus, aka Gus. There were false rumors about an early marriage between Burton and Morgan, but the couple finally set the record straight about their status nine years later. Here's what they said.
Inside Jeffrey Dean Morgan and Hilarie Burton's 'intimate' wedding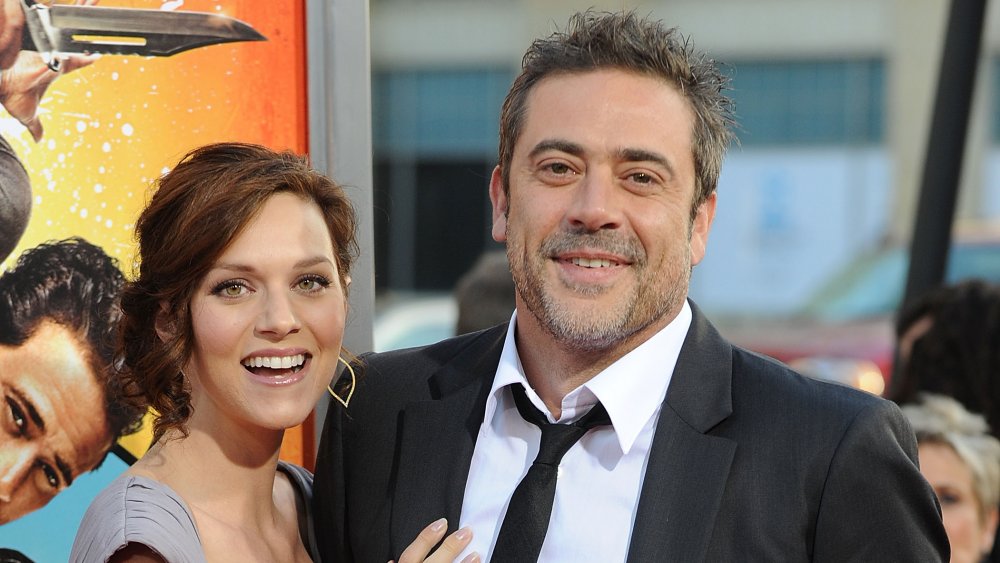 Jason Merritt/term/Getty Images
Rumors circulated that Hilarie Burton and Jeffrey Dean Morgan got married sometime around 2014, but that's incorrect, according to E! Online. That didn't stop them from living out their love and extending their family. Morgan and Burton welcomed their second child in March 2018, a little girl named George.
The duo officially got married in October 2019, according to an Instagram announcement. Burton explained why she was wary of the ceremony in the first place, sharing to Entertainment Tonight, "It felt like throwing your own personal prom and kind of icky, and ours was so intimate and small and it was us." Speaking of cozy, Jensen Ackles, who was responsible for setting them up, officiated their wedding! Aw.
The couple prefers a more rural life and bought a farm in upstate New York in a town called Rhinebeck in Dutchess County, per E! To add to their cuteness, Burton and Morgan bought a candy shop in Rhinebeck with Paul Rudd and his wife, according to the Poughkeepsie Journal. In fact, Burton herself helped to install the flooring in the joint, known as Samuel's Sweet Shop. So it seems like sweets, a rural life, and a little of The Walking Dead make the marriage work for Burton and Morgan.