The Real Reason Toni Braxton Suffered Financially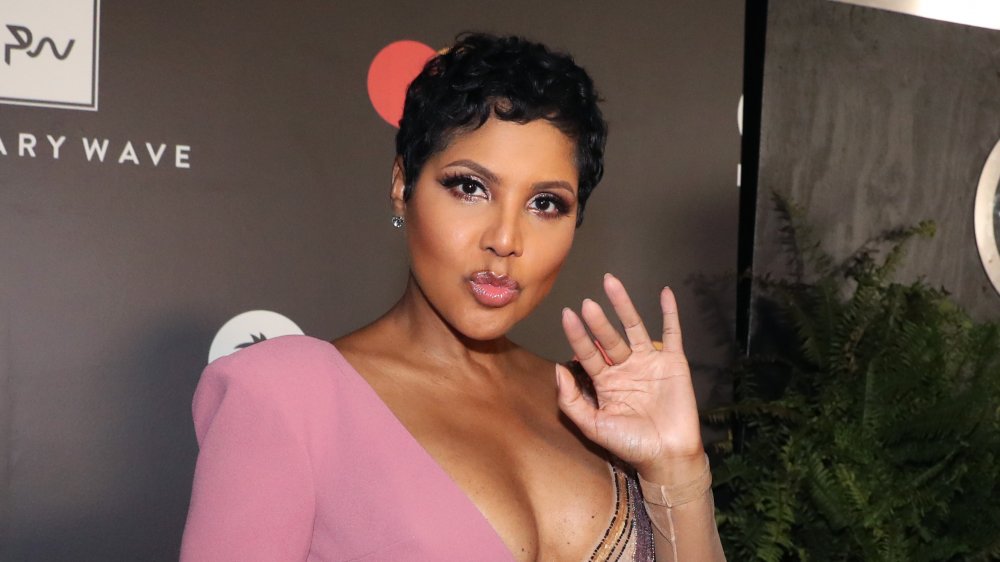 Johnny Nunez/Getty Images
Toni Braxton burst onto the music scene in the late '80s as a member of The Braxtons, an R&B singing group she formed with her sisters Traci, Towanda, Trina, and Tamar Braxton. However, with the 1992 success of her first solo single, "Love Shoulda Brought You Home," from the soundtrack of the Eddie Murphy film Boomerang, she launched a solo singing career. 
Braxton released her first album in 1993, which reached number one on the Billboard album chart, and featured such hits as "Another Sad Love Song" and "Breathe Again." Her second album, Secrets, was a massive hit in 1996, selling more than 15 million copies, and it featured the biggest hit of her career, "Un-Break My Heart." That song spent eleven weeks at number one and made Braxton an international music superstar. Braxton had a career the likes of which many artists only dare to dream. Yet, despite all of her success, which included generating more than $170 million in record sales for her record label (per ABC News), in 1998, Toni Braxton filed for bankruptcy.
Toni Braxton's lousy record contract and spending habits led to bankruptcy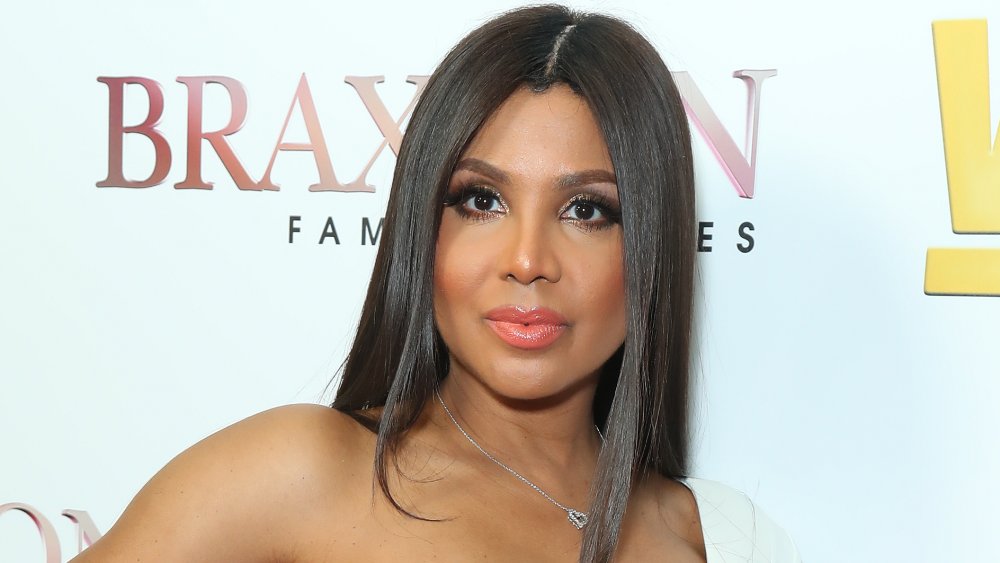 Leon Bennett/Getty Images
Toni Braxton was generating millions for her record label, Arista/LaFace. Still, her lawyer told the LA Times that Braxton made less than 35 cents per album and, in turn, was in a dire financial situation. In January 1998, eight weeks after filing a lawsuit against the label, Braxton also filed for bankruptcy. In November 2012, Braxton spoke with 20/20 about her financial troubles. She revealed that she declared bankruptcy due to recording contract issues that amounted to her receiving less than $2,000 in royalties and, as a result, having to reimburse her record label for clothes, travel, studio time, and music video costs.
"What happens is they will give you an advance million on the next record and the next record so you kind of stay in debt in a sense," Braxton explained. Braxton's vices obsession with home decor didn't help the situation, either. Braxton admitted, "I love dishes and house things so I kind of lost it a little bit on the houseware. One-thousand thread-count sheets, that's what I indulged in." 
In 1999, MTV News reported that Braxton and Arista/LaFace Records appeared to have settled the lawsuit, and Braxton began work on the follow-up to her 1996 album Secrets. Although Braxton settled for $20 million, The Daily Mail reported that she still owed a ton of money in legal, agent, manager fees, and taxes. While the singer did enjoy continued success, Toni Braxton found herself in financial trouble once again.
Toni Braxton's devastating illness forced her into bankruptcy a second time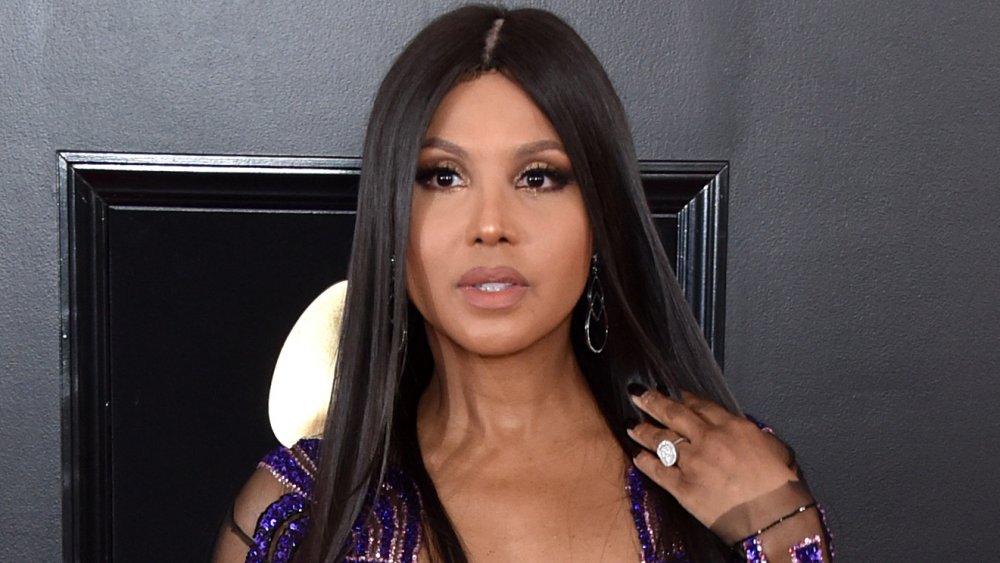 John Shearer/Getty Images
With Toni Braxton's first bankruptcy behind her, the singer was able to refocus and get her career back on track. She released her third album, The Heat, in 2000, starred on Broadway in Disney's Aida, got married, and welcomed two sons. In 2006, Braxton announced a Las Vegas residency entitled Toni Braxton: Revealed. During an April 2007 performance, ABC News reported that Braxton collapsed on stage. As a result, she was diagnosed with microvascular angina and then lupus, which forced her to cancel her lucrative Las Vegas contract.
Sadly, Braxton ultimately had to file for bankruptcy a second time in 2010, as she explained to 20/20. "The Vegas show, I just renewed my contracts with all my vendors," Braxton stated. "And then a month later, I got sick. I couldn't work and could not afford to pay them back." In July 2013, her second bankruptcy cased was finally settled, and according to TMZ, Braxton only ended up having to pay $150,000 for owed property and $100,000 for performance fees. 
Since then, Braxton has gone on to star on a reality TV show featuring herself and her sisters, WE TV's Braxton Family Values, and release more music. And, while it would be great if the singer could put her financial troubles behind her, there might still be trouble ahead. As of June 2019, according to The Blast, the singer owed a whopping $456,000 in back taxes. Toni Braxton has proven she's been able to bounce back from just about any hardship, so back taxes are hopefully just a drop in the bucket for her.