Bachelorette Fans Weren't Happy About Waiting For Tayshia's Big Entrance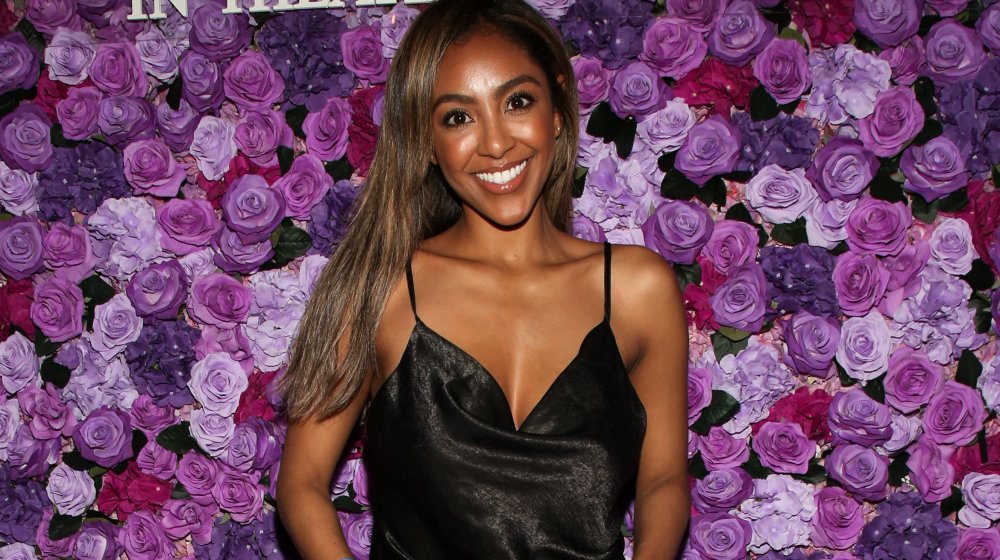 Paul Archuleta/Getty Images
Bachelor Nation couldn't contain its joy when Tayshia Adams emerged from a pool at the La Quinta resort in Palm Springs, Calif. It was the first time that The Bachelorette acknowledged the switcharoo that has been splashed all over the media for months. As exciting as it was to catch a glimpse of Tayshia, the viewers wanted more than just a quick snippet, wondering where is she? When would her love story truly going to begin?
Clare Crawley's season was basically over when she fell in love with Dale Moss right when he got out of the limo. She even told host Chris Harrison that she just met her husband. She went on a couple of dates with the other guys, but even then the fans could see that she only had eyes for Dale. She just couldn't carry on feigning feelings for the other men, and that's all good, but fans were getting impatient for the inevitable.  
The wait for Tayshia Adams' season was just too long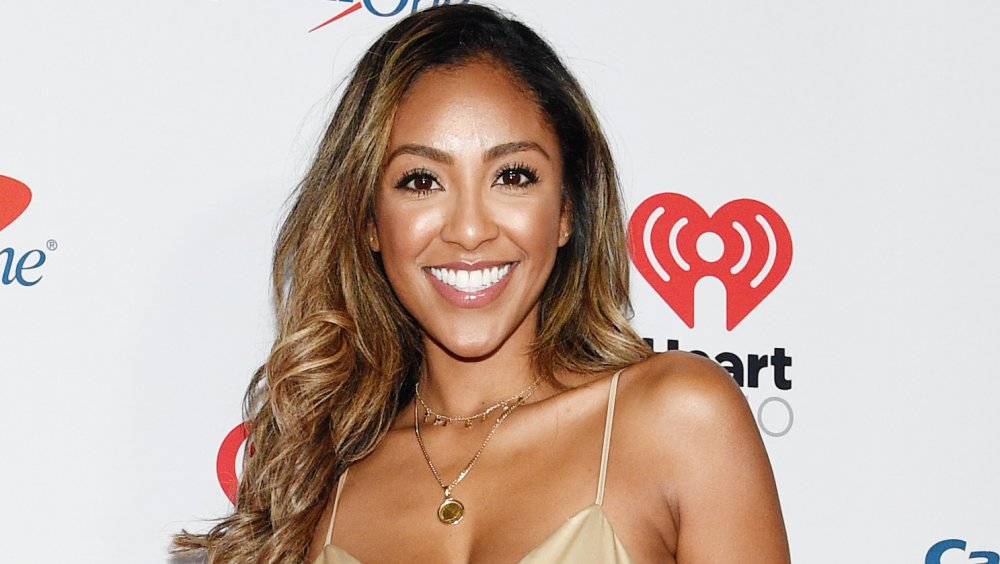 David Becker/Getty Images
The Bachelorette viewers are extremely vocal. They want Tayshia Adams' journey to start ASAP. Enough with the teases already. Let's get this new season going. Sure, there was a lot going on in the Nov. 5 episode. Clare Crawley and Dale Moss had their first one-on-one date (yes, their first date ever). That concluded with an overnight and then Chris Harrison FaceTimed Neil Lane to come through with an engagement ring before talking to Dale about the possibility of proposing. As jam-packed as that was, there was really no suspense since the engagement rumors had been tabloid fodder for weeks. As a result, fans were tweeting "Where is Tayshia!?!?!?!? Enough already!!" Another viewer posted, "Where is #Tayshia, we need you sis!!!" 
Others were obsessively tracking the clock. A fan tweeted, "Ok. It's been 30mins. Cut Clare & Dale's screen time. Where is Tayshia? @BacheloretteABC and @Twitter where the is the emoji for Tayshia?" Five minutes later, another person tweeted, "35 minutes in... WHERE IS TAYSHIA?!" After 60 interminable minutes, another disgruntled viewer posted, "We're an hour in and Clare is still on my screen WHERE IS TAYSHIA."
Has there ever been a Bachelorette lead who's been this hyped up? Tayshia, we're ready for you!