Bachelorette Fans Are Happy About Finally Seeing Tayshia Adams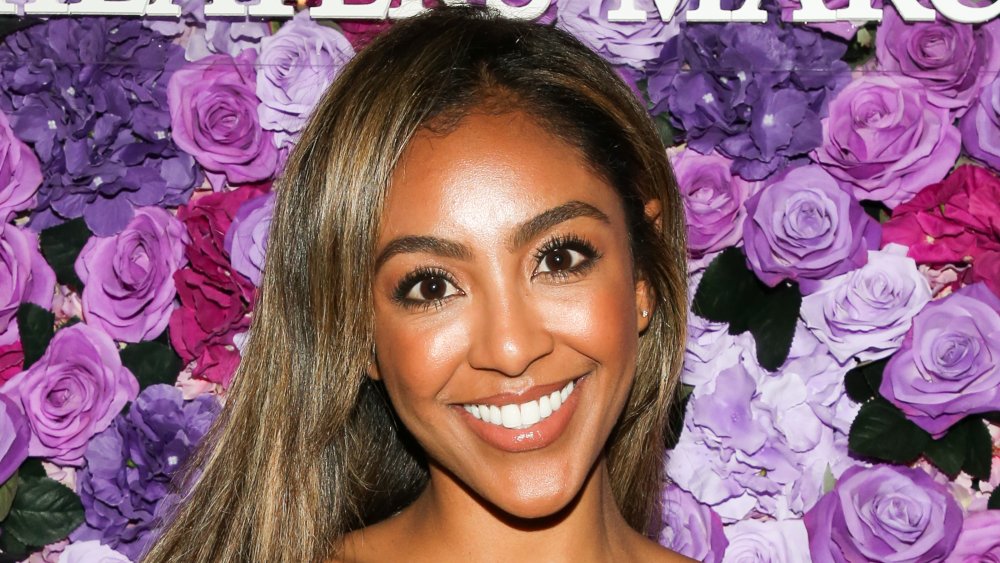 Paul Archuleta/Getty Images
In the final moments of the very dramatic Bachelorette episode on Oct. 27, 2020, Tayshia Adams steps out of the La Quinta Resort pool. The sneak peek of Tayshia, a contestant during Colton Underwood's reign as the Bachelor, caused a Twitter tsunami! Bachelor Nation fans were overjoyed for her return.
For example, @BrettSVergara tweeted, "IT'S HAPPENIN FOLKS." Happy fan @cvance_10 said, "FINALLY, the bachelorette we have been waiting for." The winning tweet about Tayshia, though, came from @Pacheltheories, who posted a funny pic, saying, "Me when I realized we could have a new president AND bachelorette by the next episode AHHHHH."
Fans seemed happy to see a new Bachelorette, because right now the series seems like The Dale Show. This season's queen Clare Crawley is already head-over-heels in love with Dale Moss and doesn't want to go on dates with anyone else. It's lovely to see people in love, but Clare and Dale are on a reality show about finding true love. It felt like the season was over before it began!
This year has been a hellscape for many; millions of Americans need the guilty distraction of The Bachelorette. Then Tayshia stepped out of the pool, and hope was restored! Read on to learn more.
Tayshia Adams is already a 'Bachelor' Nation fave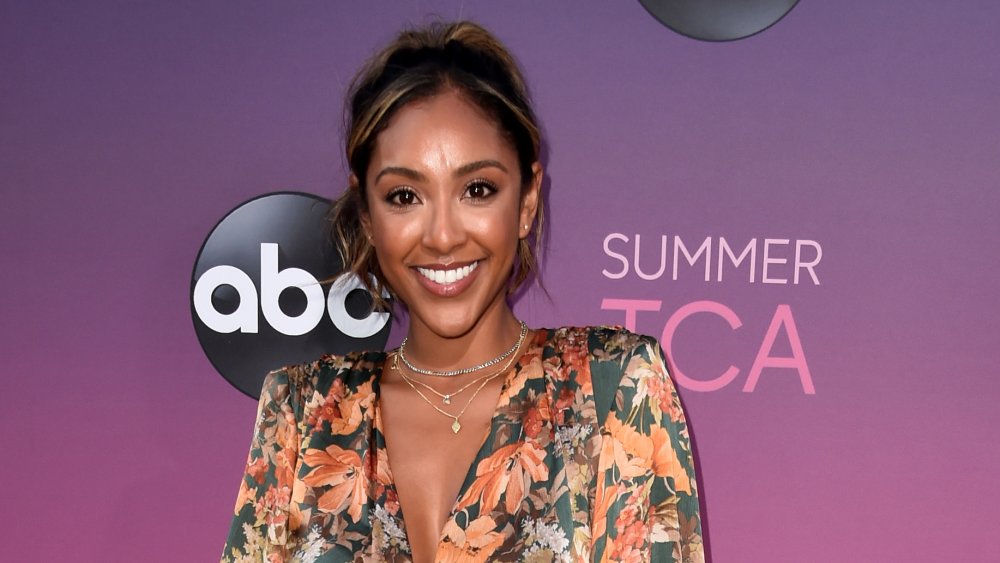 Alberto E. Rodriguez/Getty Images
Before the season even aired, there have been rumors about Tayshia Adams coming on board The Bachelorette to replace Clare Crawley. According to O, The Oprah Magazine, Clare "fell in love with contestant Dale Moss so quickly that she refused to continue filming out of respect for the other men." However, there appears to be another theory that Clare was forced off of the reality show after producers saw how obsessed she was with Dale. Fans will just have to see how it all plays out.
Need a refresh about the new Bachelorette? Tayshia was part of Colton Underwood's Bachelor season in 2019; she was a likable contestant who stayed away from drama. The future Bachelorette is from the West Coast. She loves to travel and calls Orange County, Calif. her home (via Marie Claire). Tayshia is close to her family, and she's active in her church. The future queen of the Bachelor Nation even went to Africa on a mission trip for her church group, according to Marie Claire.
It's going to be a wild Bachelorette season and we are here for it!