The Real Reason Jerry Seinfeld And Shoshanna Lonstein Gruss Broke Up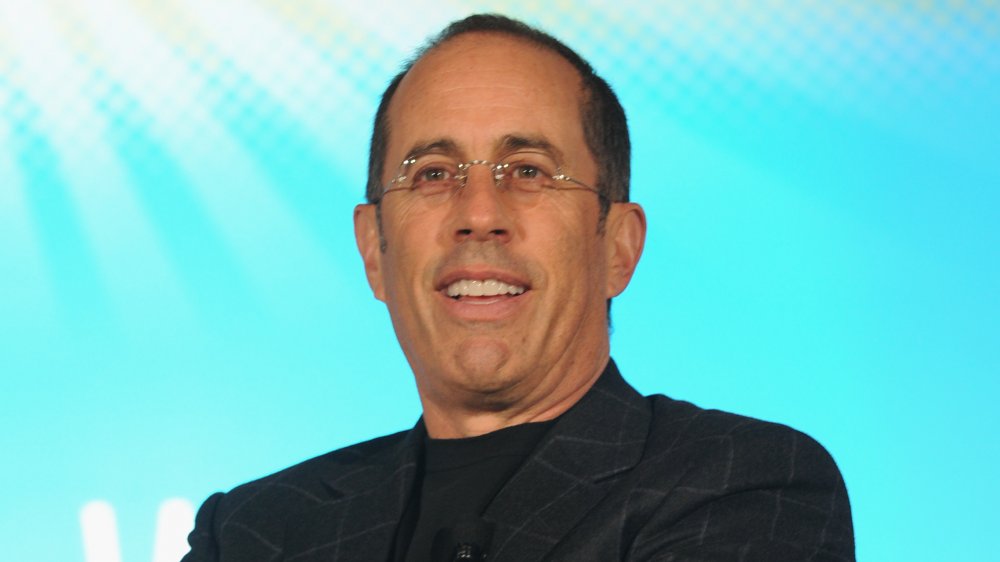 Craig Barritt/Getty Images
Before meeting his wife Jessica in 1998, per The New York Times, Jerry Seinfeld was in a controversial relationship with a young woman named Shoshanna Lonstein Gruss. According to People, the Seinfeld star met the 17-year-old high school senior in New York City's Central Park in May 1993. "I met this girl, Shoshanna," Seinfeld, who was 21 years older than Gruss, explained to Playboy in a 1993 interview (per CheatSheet). "She's a very sweet girl and she's very pretty. I didn't know how old she was — I knew she wasn't 40." He added, "I took her to a basketball game and that was the whole thing." 
At the time, many questioned his relationship with the teenager, including Howard Stern, who unapologetically asked Seinfeld, "So you sit in Central Park and have a candy bar on a string and pull it when the girls come?" The stand-up comic defended his intentions, responding, "I didn't realize she was so young. This is the only girl I ever went out with who was that young. I wasn't dating her. We just went to a restaurant, and that was it."
Keep scrolling to get more details about Seinfeld and Gruss's romance, breakup, and why their age gap didn't matter to the comedian.
Jerry Seinfeld and Shoshanna Lonstein Gruss dated for four years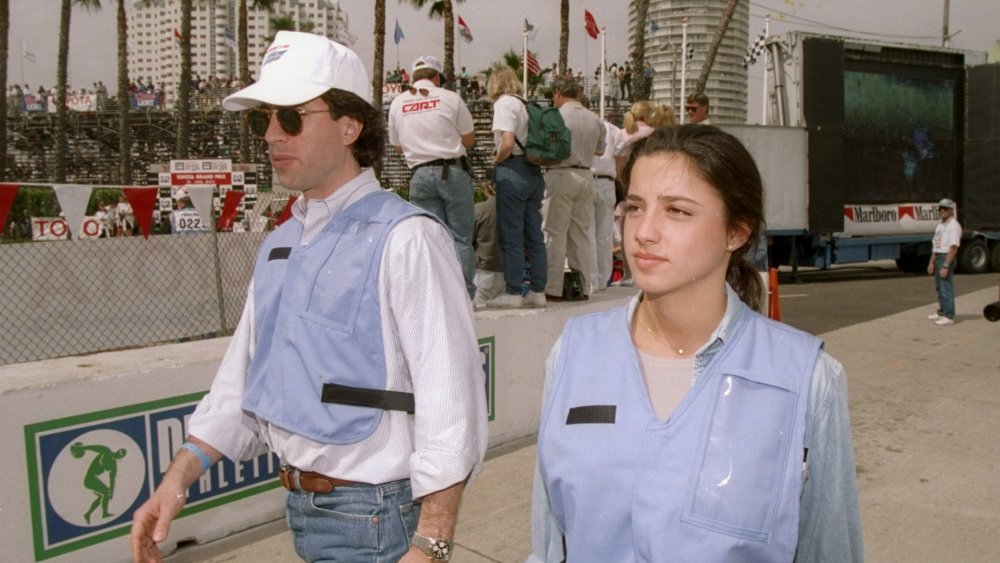 Al Bello/Getty Images
Jerry Seinfeld and Shoshanna Lonstein Gruss claimed they were "just friends" in the beginning their relationship and only went public when she turned 18, as per BuzzFeed, but they faced a lot of scrutiny because of their significant age difference. Gruss was 17 and Seinfeld was 38 when they first met. But the Seinfeld actor often defended their romance. "I am not an idiot," he said, according to People. "Shoshanna is a person, not an age. She is extremely bright. She's funny, sharp, very alert. We just get along. You can hear the click." He also told Playboy (per CheatSheet), "I don't meet that many women I like, period. So when I like someone, I don't care about her race, creed or national origin. If I like her, I don't care. I don't discriminate. If she's 18, if she's intelligent, that's fine."
The couple dated for almost four years, from 1993 to 1997, before calling it quits. At the time, sources told the New York Post that the split was "totally platonic" and that "there was no nasty scene." The insider added, "They both just knew it was time for a break." Apparently, one of the reasons the relationship ended was because Gruss — who moved to California to be with Seinfeld — never liked Los Angeles much and missed New York City. CheatSheet also reports Gruss later confirmed they broke up because she was homesick and tired of being the talk of tabloids.