Here's How Many Presidents Have Lost Re-Election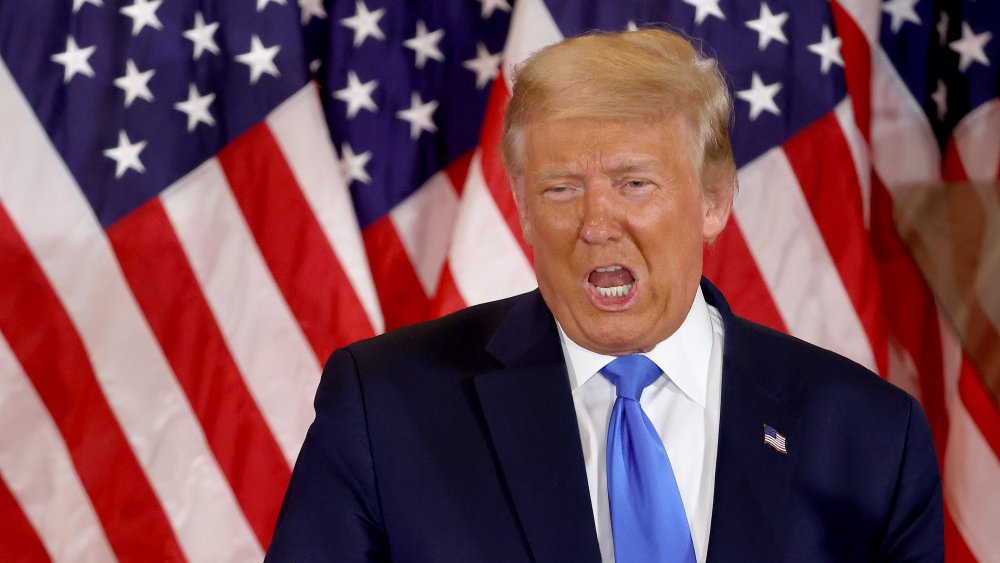 Chip Somodevilla/Getty Images
If Joe Biden wins the 2020 presidential election, voters would see an incumbent president lose re-election for the first time in almost three decades. The last time a reigning president failed to win a second term in office was back in 1992 when George H.W. Bush lost to democratic candidate Bill Clinton in 1992, per The New York Post. While it's definitely rare for a sitting president to be defeated in re-election, President Donald Trump could possibly be joining the short list of one-term United States presidents.
Within the last 100 years, only a total of four incumbent presidents have lost re-election. In addition to President Bush, we saw a series of one-term presidents from the 1970s to the 1980s. President Gerald Ford served four years in office before he lost to Jimmy Carter in 1976. Carter faced the same fate as his predecessor and lost re-election in 1980 to Republican President Ronald Reagan.
While not many United States presidents belong to the one-term club, Trump won't be alone if he loses to Biden. Keep scrolling to see how many presidents have lost re-election.
The United States has a history of one-term presidents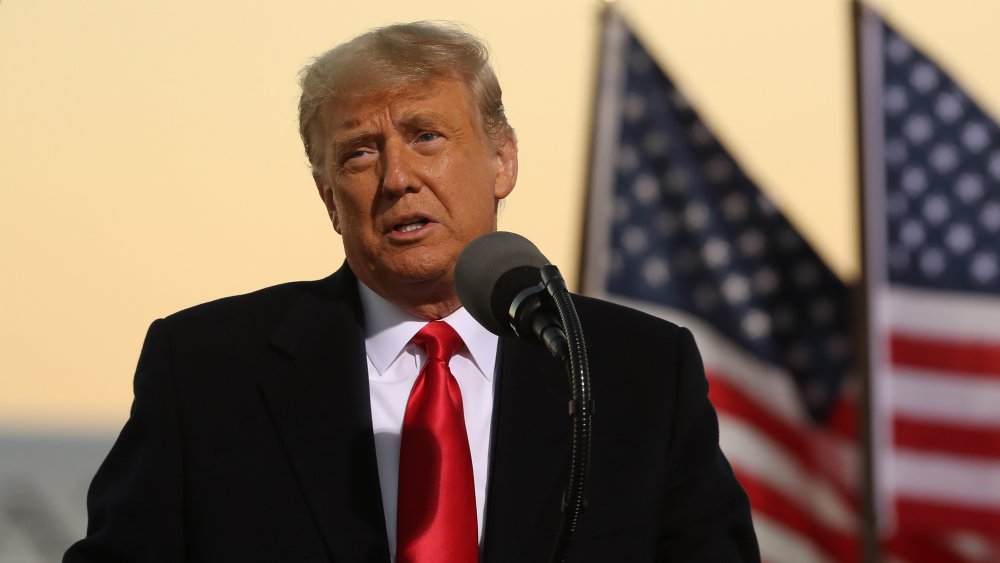 Chip Somodevilla/Getty Images
In the early years of our country, one-term presidents were more-commonplace than they are today — but hey, we were just getting off the ground, all things considered. The second president of the United States, John Adams, lost re-election — and so did his son, sixth president John Quincy Adams, according to The New York Post. Shortly thereafter, eighth president Martin Van Buren lost re-election to William Henry Harrison, per History.com.
Grover Cleveland shook things up 1892 when he became both the 22nd and 24th president, via WhiteHouse.gov. He served two terms before he lost re-election to Benjamin Harrison, but he came back to defeat Harrison after only serving one term. This was, of course, before the 22nd amendment was passed by Congress in 1947, making it so presidents can only serve eight years in office (via Constitution Center).
After Harrison failed to win re-election, 27th president William Taft became the next one-termer following his loss to Woodrow Wilson (via The Independent). Next came Herbert Hoover, who lost re-election to Franklin Roosevelt — concluding the list of one-term presidents before 1976. In total, nine United States presidents lost re-election, but the one-term club might be getting a new member.