Why Twitter Is Furious About Amanda Knox's Election Post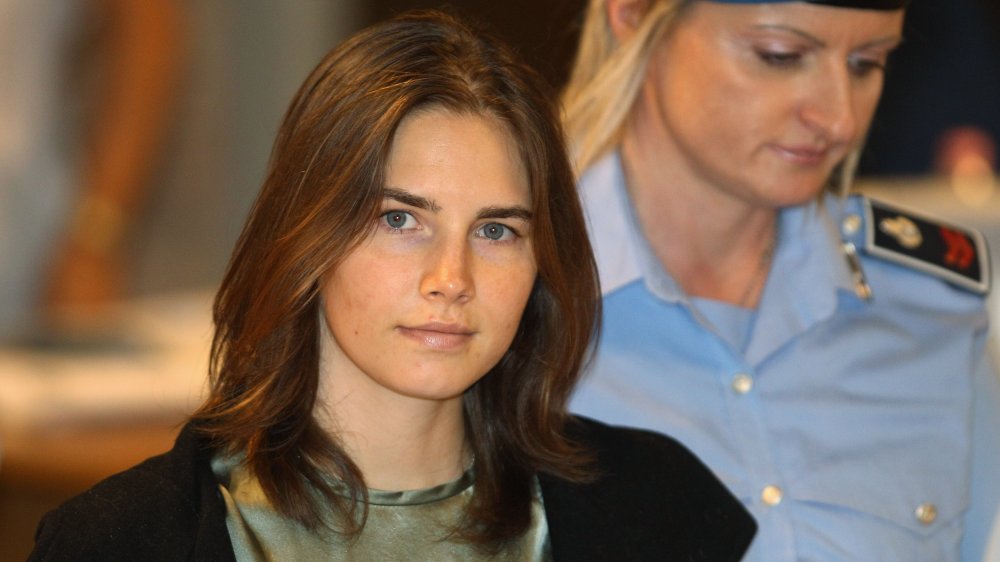 Oli Scarff/Getty Images
Activist and author Amanda Knox is getting slammed on Twitter after making a not-so politically correct joke. "Whatever happens, the next four years can't be as bad as that four-year study abroad I did in Italy, right?" she tweeted on Nov. 3, 2020. The remark was an apparent reference to when Knox was accused of murdering her roommate, Meredith Kercher while studying abroad in Perugia, Italy. Knox spent four years in an Italian prison for the crime before she was acquitted in 2011 and allowed to return to the United States, The New York Times reported. Her then-boyfriend, Rafaelle Sollecito, also spent time in prison for the murder before his acquittal that same year. A man named Rudy Guede was sentenced in 2008 to 30 years for Kercher's murder, according to The Guardian.
Although Knox seems to think it's not too soon to make jokes at her own expense, Twitter users found fault in her comparison due to the high stakes — economically and socially — for many Americans. It isn't the first time Knox sparked controversy on social media. Back in October 2019, the author criticized Lady Gaga after she compared "fame" to "prison" on Twitter. "I hear you, but ... prison is prison," she replied, with an apparent nod to her four-year stay in an Italian prison.
Keep scrolling to see what people are saying about Knox's untimely joke.
Amanda Knox is no stranger to Twitter beef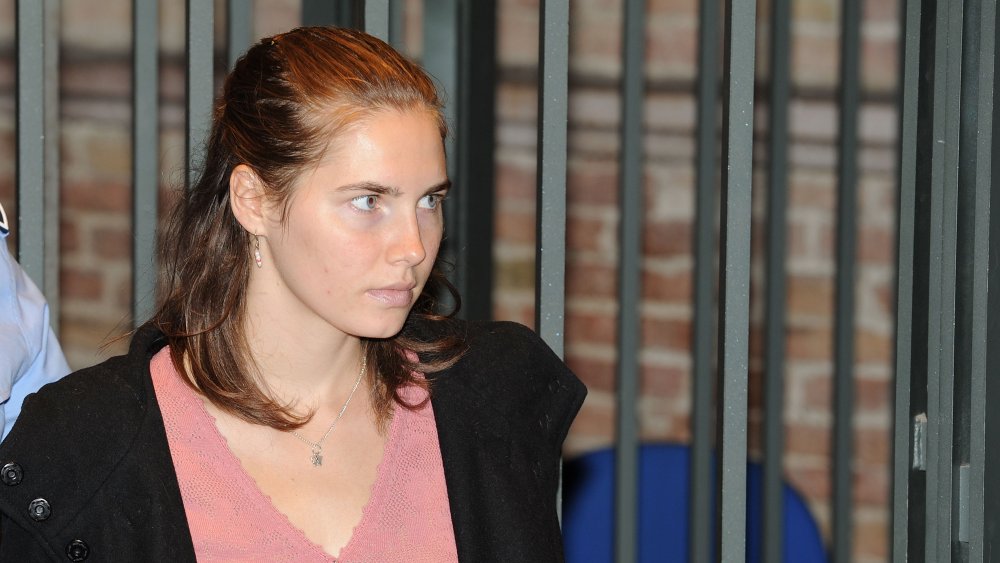 Giuseppe Bellini/Getty Images
Following Amanda Knox's off-color comment, the Twitter-verse erupted with users slamming the Seattle native for comparing the issues at large to her experience and others accusing her of trivializing Meredith Kercher's death. "Agreed, the mass persecution of blacks, Muslims, Latinx, & LGBTQ pales in comparison to the tribulations of a single white woman," one Twitter user sarcastically replied to her election evening tweet. "Not. Try being the parents of Meredith Kercher, RIP. A black mother, the kids in cages at the border, the banned Muslims, essential workers in Covid, SARS in Nigeria...should I continue?" another added. Upon countless other comments, a third user tweeted, "This is so disgusting. No care for all the people terrified for their lives over the next 4 years. No care for the memory of Meredith Kercher, or her family who will surely hear of this vile tweet."
Although many people have been critical as she continues to reference her involvement in the horrific scandal, others have praised her strength. In January 2020, she shared a photo of herself wearing the same outfit she wore in prison, prompting one user to commend her bravery, writing, "I think I would have burned it, but what courage it takes for you to put it back on," per In Touch Weekly.
No matter what people might think about the tweet, it probably won't be the last time Knox sparks controversy.