How Old Is The View Co-Host Sunny Hostin And Who Is Her Husband?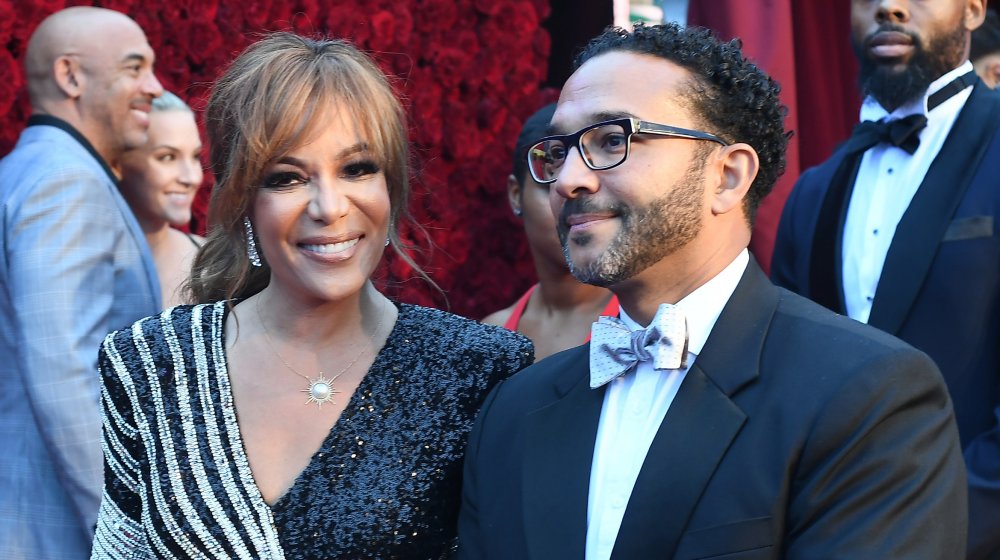 Paras Griffin/Getty Images
The View's co-host Sunny Hostin has been a welcome fixture at the table since September 2016 when she joined the daytime talk show. Hostin, a lawyer and former federal prosecutor, made a major career switch when she became a commentator for Court TV after a short stint as a stay-at-home mother, per USA Today. She followed that gig with on-air jobs at Fox News and CNN before joining ABC News as senior legal correspondent and analyst in February 2016. That opportunity led to her current co-hosting duties on The View. 
In September 2020, Hostin released her memoir, I Am These Truths: A Memoir of Identity, Justice, and Living Between Worlds. The book allowed her to share the moments in her life that helped define who she is today. Hostin's mother is Puerto Rican and her father is African American, which spawned many experiences with racism and bigotry. Those experiences inspired her to write the book. She told Women's Health, "I started to cover these issues of social justice in our country, and I started to realize that the themes of identity and intolerance and injustice that I experienced from a really young age, were really timely because they continued to happen. Because I was able to overcome so many of them, I thought, Wow, I better put pen to paper and give people some hope," she continued. In the book, she also opens up about her personal life, including her husband and two children.
Sunny Hostin fell in love with and married a doctor
While New York native Sunny Hostin — born on Oct. 20, 1968 — was working in Washington D.C. as a federal prosecutor, she met her incredibly handsome future husband, Dr. Emmanuel "Manny" Hostin. According to Heavy, the couple was married in 1998 and, per People, they have two children, Gabriel (born in 2002) and Paloma (born in 2006). According to his Doximity profile, Manny graduated from Johns Hopkins University School of Medicine and is an orthopedic surgeon and a sports doctor. Due to his profession, Manny is always giving Sunny a hard time for wearing high heels. She told Into The Gloss, "Whenever he sees my shoes, he is like, 'How are you wearing these heels? You're going to have all of these problems!'"
In 2010, Manny traveled to Haiti several times on medical missions after a devastating earthquake rattled the country, causing extensive damage. Because many of the residents were poor, they paid her husband in needlepoints. In a 2016 interview with LoHud, Sunny recalled, "He did whatever he could and most people could not pay him. These needlepoints are often some of the most expensive things people owned. For them to give these to my husband was incredibly meaningful. They are priceless." Continue reading for more on the bond that has kept Sonny and Manny Hostin together.
Sunny and Manny Hostin are best friends
Despite Sunny and Manny Hostin's already busy schedules, the couple also co-owns a restaurant, Alvin & Friends, with Alvin Clayton in New Rochelle, New York. When Diversity Woman asked how Hostin can find time to run a restaurant, she replied, "Sleep is overrated." Seriously, where do they find the time?
After having been married for more than 20 years, what's the secret behind the pair's happiness? Sunny told Closer that her husband and their children are her priorities. Of Manny, "I think it's that we're best friends, above all else." The couple also shares similar values, as she explained: "We met in church and we're Catholic, so we made a commitment and we do not believe in divorce. So through it all, when I can't look at his face one more second, I just go into another room, take a walk, take a yoga class and I just know that I'll still be married to him tomorrow, and it is what it is." It sounds as if Sunny Hostin and her husband Manny have genuinely found the perfect partner in one another.