What You Don't Know About Pitbull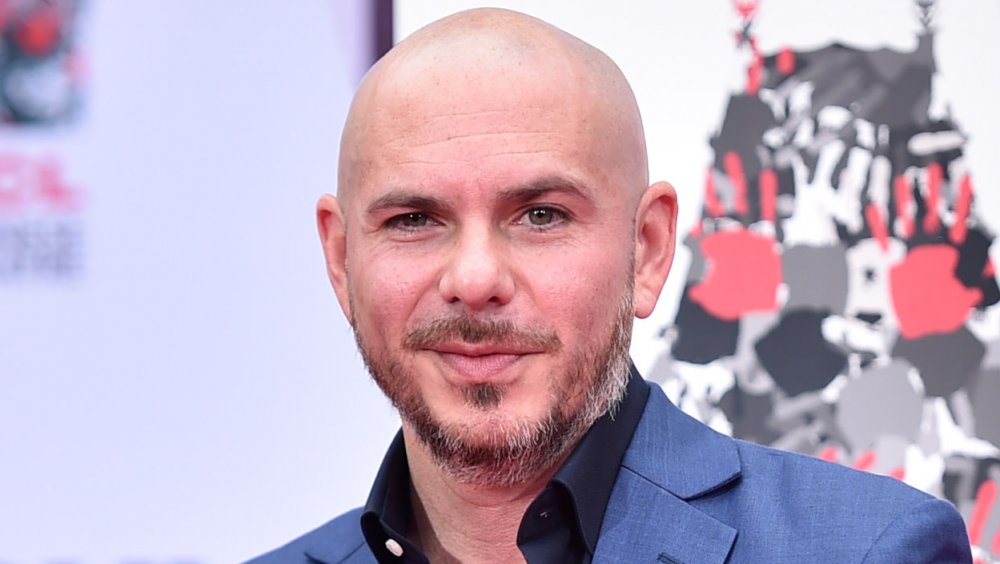 Alberto E. Rodriguez/Getty Images
If you are a fan of Pitbull — whose real name is Armando Christian Pérez, according to Spinditty — then you likely know that the Cuban-American rapper has collaborated with fellow Latino music industry superstars like Super Bowl 2020 duo Jennifer Lopez and Shakira, as well as father-of-twins Enrique Iglesias. He's also teamed up with other rather unexpected stars, like country crooners Blake Shelton and Keith Urban, per Billboard. Then there's the fact that Pitbull has solidified his place in the upper echelon of the show business scene by taking home the Grammy Award for Best Latin Rock, Urban or Alternative Album in 2015 for his work on Dale, and was given the Icon Award at the 2019 La Musa Awards.
Spinditty also noted that, "despite heavy criticism from music fans and media outlets" that targets everything from his voice and his talent (or lack thereof), to his looks and his allegedly "arrogant and boastful attitude," Pitbull has "become one of the biggest stars in the world, earning the moniker Mr. Worldwide, and building a musical empire that includes his own record label."
Frankly, whether or not you are a fan of his music, there's a lot to admire about Pitbull's success. But that's not the only reason to look up to the star. For instance, many might not be aware of the fact that he does not simply spend his time trying to become even more famous. The influential figure has also thrown his support behind some seriously worthy causes.
Pitbull uses his star power to support worthy causes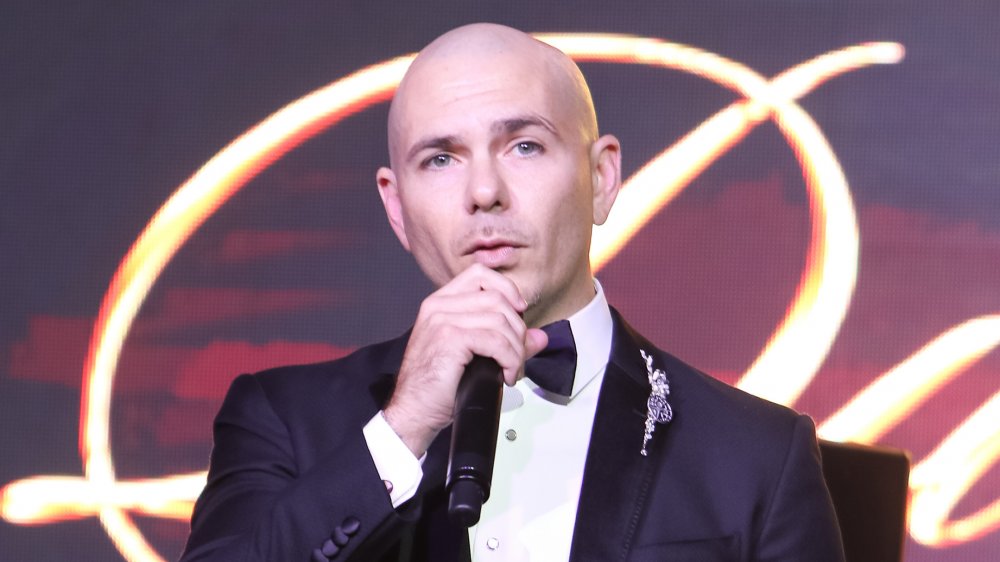 John Parra/Getty Images
Pitbull isn't just concerned with being a music industry success story — he's also intent on giving back. While you might have known that he once loaned his private plane to cancer patients in Puerto Rico, did you also know that he started a charter school? The Sports Leadership And Management Academy (aka SLAM) in Miami's Little Havana neighborhood offers an athletically-focused education with the hopes that it will "hook kids for whom school is boring," according to NPR's All Things Considered. "If sports is what you love, one way or another, it's a business you can get involved with ... whether you're a therapist, an attorney, a broadcaster," the rapper explained. He added, "They're already labeling me 'Mr. Education.'"
They might also call Pitbull "Mr. Healthcare" because he's worked as a celebrity ambassador with the Miami Children's Health Foundation, even attending their Diamond Ball, which he called a "tremendous honor." Beyond that, in 2015, NBC News reported that Pitbull had been "inducted into the Ambassador David M. Walters International Pediatric Hall of Fame for his work supporting the Miami Children's Health Foundation." He was given the honor due to his support of Together For The Children, The Campaign for Miami's Children, with the Nicklaus Children's Hospital. The star took to Twitter to share a photo of himself receiving the honor, but directed the attention back to the hospital, writing, "Thanks @Nicklaus4Kids for your efforts to help Miami's youth." Now that's putting your influence to good use!