Pitbull Loans Private Plane To Cancer Patients In Puerto Rico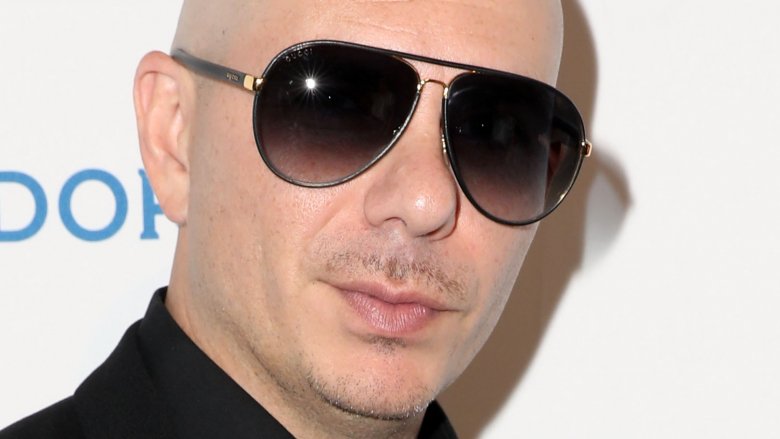 Getty Images
The rapper isn't afraid to lend a helping hand—or a private plane.
Nearly a week after Hurricane Maria swept through Puerto Rico demolishing most everything in its path, Pitbull (real name Armando Christian Perez) has made an effort to help the country's people. On Tuesday, Sept. 26, 2017, Puerto Rican Congresswoman Jenniffer Gonzalez tweeted out her thanks to Pitbull after he apparently helped a number of cancer patients receive the treatment they needed. She wrote (as translated by E! News), "Thanks to singer @pitbull for lending private plane to transfer cancer patients from Puerto Rico to the United States so that they can take their chemo."
In a statement to E! News, Pitbull, 36, commented on the good deed, saying, "Thank God we're blessed to help. Just doing my part."
Hurricane Maria, a Category 4 storm, ravaged Puerto Rico on Wednesday, Sept. 20, 2017, destroying homes, eliminating power, and, sadly, causing the deaths of at least 16 people. NBC News described the horrific storm as "the most powerful storm to hit the U.S. territory in almost a century."
Pitbull's fellow superstar Jennifer Lopez, 48, has also taken steps to help those in Puerto Rico, donating $1 million for hurricane relief efforts. In a press conference with New York Governor Andrew Cuomo, she urged viewers to donate to UnitedforPuertoRico.com to help rebuild the area.