Mitt Romney Gives A Warning About Donald Trump's Behavior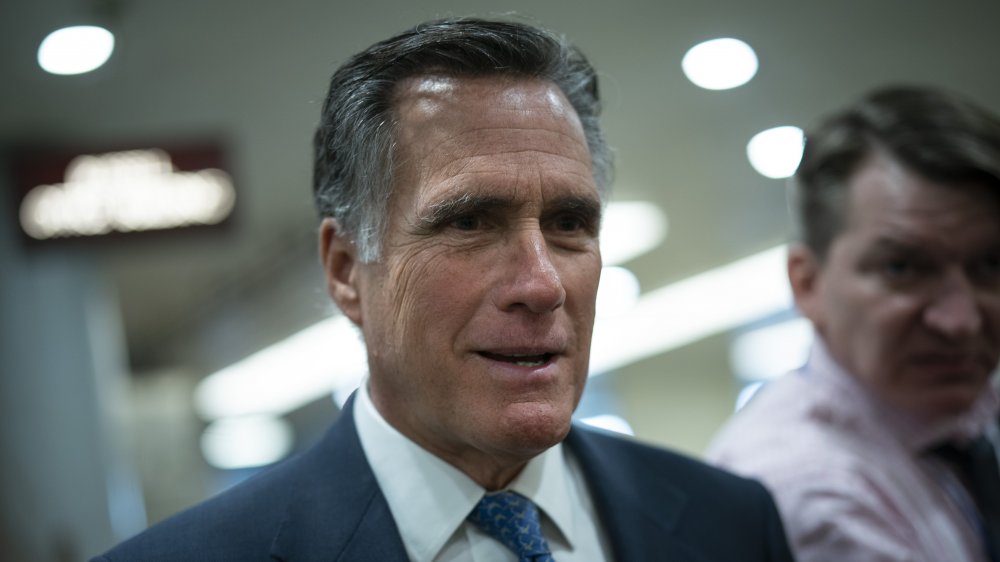 Drew Angerer/Getty Images
Republican Senator Mitt Romney believes President Trump will not go "quietly in the night" regarding President-elect Joe Biden's victory in the 2020 election. In an interview with CNN's Jake Tapper, Romney expressed his fears: "You're not going to change the nature of President Trump. ... He is who he is. He has a relatively relaxed relationship with the truth. But don't expect him to go quietly in the night. That's not how he operates. I would prefer to see a more graceful departure, but that's just not in the nature of the man."
On Nov. 7, 2020, Joe Biden was declared the president-elect after being projected to win the 270 electoral votes needed to win the election. However, Donald Trump has not yet conceded the election to Biden. Beyond not conceding the election, the president is falsely claiming that he won, baselessly alleging cheating, and pushing his legal team to file numerous lawsuits challenging the outcome of the election. (The campaign has not presented any evidence of voting fraud and its lawsuits are very unlikely to succeed.)
Mitt Romey was the first Republican to congratulate Joe Biden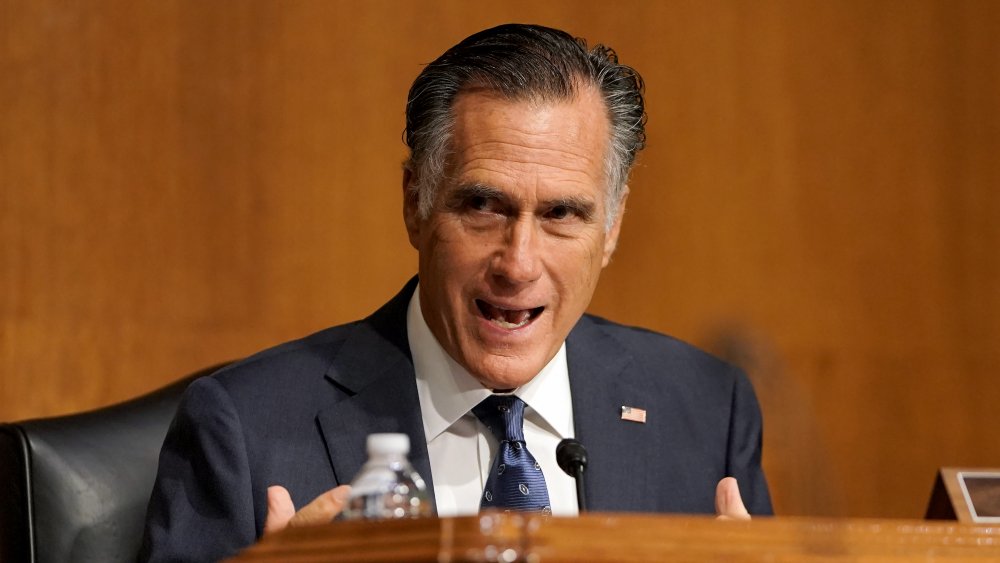 Pool/Getty Images
Senator Mitt Romney was the first Republican senator to congratulate Joe Biden. The Utah senator sent his good wishes in a tweet: "Ann and I extend our congratulations to President-elect Joe Biden and Vice President-elect Kamala Harris. We know both of them as people of goodwill and admirable character. We pray that God may bless them in the days and years ahead."  
Senator Romney is known for his bipartisan approach, and he was the only member of the GOP to vote for President Trump's impeachment. During a Nov. 8, 2020, interview on NBC's Meet the Press, the senator voiced some of his concerns about President Trump's actions after the 2020 election: "I'm more concerned about the language that's used. I think it's fine to pursue every legal avenue that one has. But I think one has to be careful in the choice of words. I think when you say that the election was corrupt or stolen or rigged, that's, unfortunately, rhetoric that gets picked up by authoritarians around the world."