Trump Finally Breaks His Silence After Biden Victory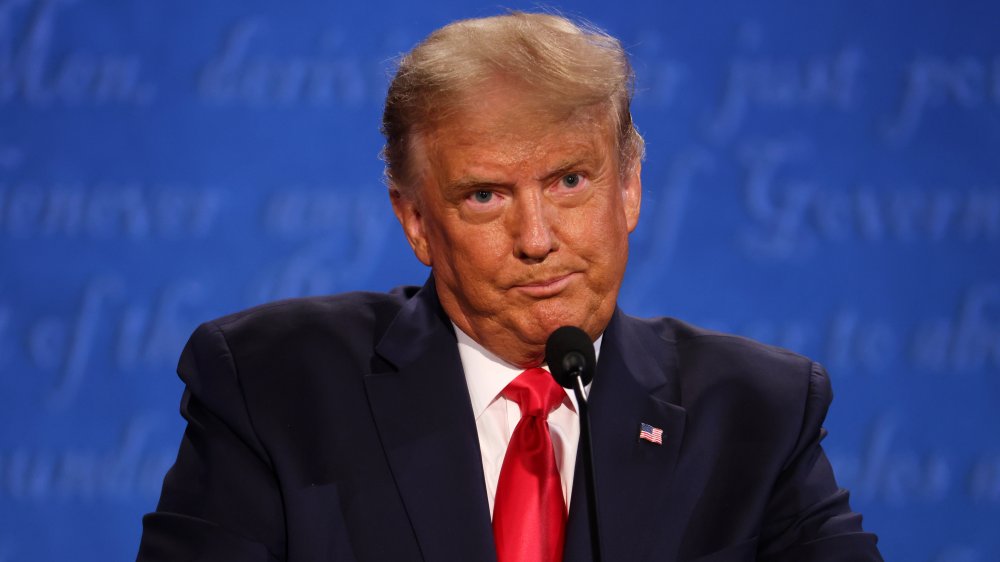 Justin Sullivan/Getty Images
Donald Trump is infamous for sharing his thoughts on Twitter, both before and after he became the President of the United States. True to form, he has also been very vocal about the 2020 election. Aside from hyping up his own campaign prior to election day, he has also falsely claimed that voter fraud changed the election results. It's important to note that no evidence has been produced to back up any of Trump's claims. 
On Nov. 7, 2020, Democratic incumbent Joe Biden secured the needed electoral votes to win the race for president. An hour or so before most networks made the call, Trump baselessly tweeted, "I WON THIS ELECTION, BY A LOT!" After that, his Twitter page was silent. Biden posted on social media, thanking everyone who supported his campaign in addition to promising to help all Americans, even those who didn't vote for him. Vice President Elect Kamala Harris reacted to the victory with several social media posts of her own. But, where was Trump? He was actually on the golf course when the news broke about the Biden-Harris win, so maybe he just didn't have great cell reception on the course, or maybe he was just focusing on his swing. 
Trump has now broken his silence, and spoiler alert: He did not share a gracious message congratulating Biden or conceding the race.
Donald Trump's tweets were flagged by the site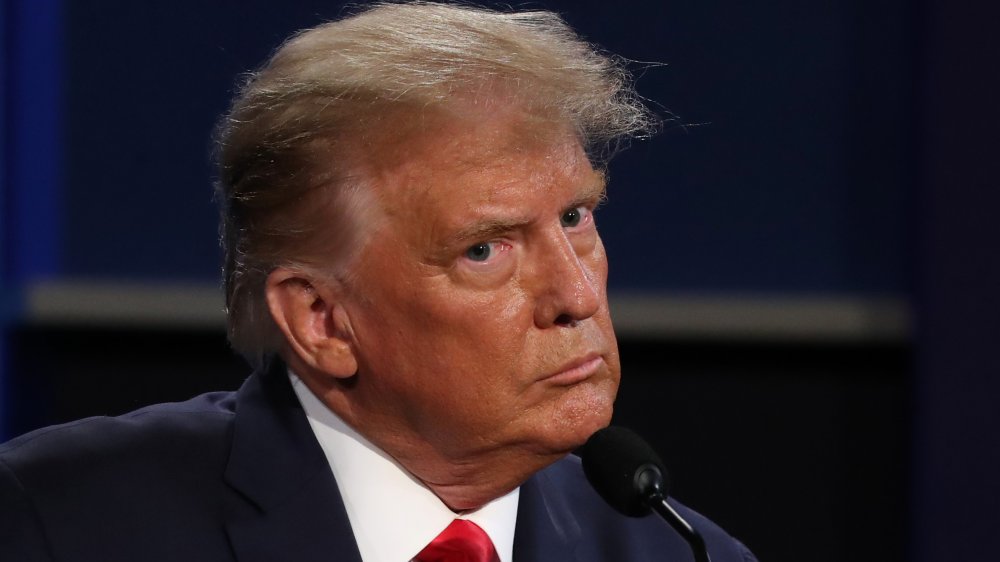 Chip Somodevilla/Getty Images
After spending some time on the golf course, Donald Trump returned to his home away from home: Twitter. The sitting president even held down the caps lock key to get his point across when he broke his silence following Joe Biden's projected victory in the 2020 presidential election. 
At 4:53 p.m., the former reality TV star falsely claimed that observers were not allowed into vote processing areas, and repeated several other false claims, including "I WON THE ELECTION." (He didn't.) As it has done numerous times in the past, Twitter flagged Trump's post with the following message: "This claim about election fraud is disputed."

A minute later, Trump tweeted, "71,000,000 Legal Votes. The most EVER for a sitting President!" That claim IS true, but unfortunately for Trump, his opponent, Joe Biden, broke did even better and received the most votes ever cast during a U.S. presidential election. 
It will be interesting to see where things go from here, both online and off.