What Donald Trump Was Doing When The Race Was Called For Biden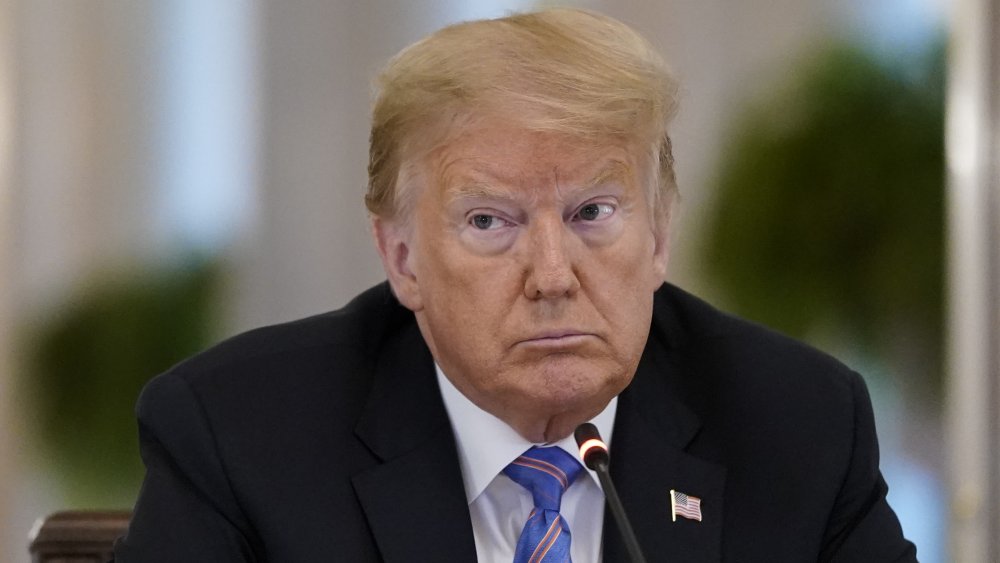 Drew Angerer/Getty Images
What was President Donald Trump doing on Nov. 7, 2020 — the day the presidential race was called in favor of Democratic challenger Joe Biden? Well, he started his morning tweeting about voter fraud. Again. Then, he left the White House to play golf at the Trump National Golf Club in Sterling, Va., according to CNN sources. The outlet also reported that this is the 299th day that Trump has spent golfing since he became president. It was also reportedly the 410th time he's been at one of his Trump properties since taking office. Trump was wearing a white "Make America Great Again" hat for the outing.
It's assumed someone who was with the president broke the news to him, but he hasn't tweeted since 10:36 a.m., when he declared: "I WON THIS ELECTION, BY A LOT!" Maybe he put his phone away to focus on his swing, or perhaps he's just trying to "fore-get" (pun intended) about Biden's significant lead in electoral and popular votes. 
In addition to celebrating Biden's victory, Trump's detractors had a lot of jokes about his day of golfing.
Americans had a lot to say about Donald Trump's golf day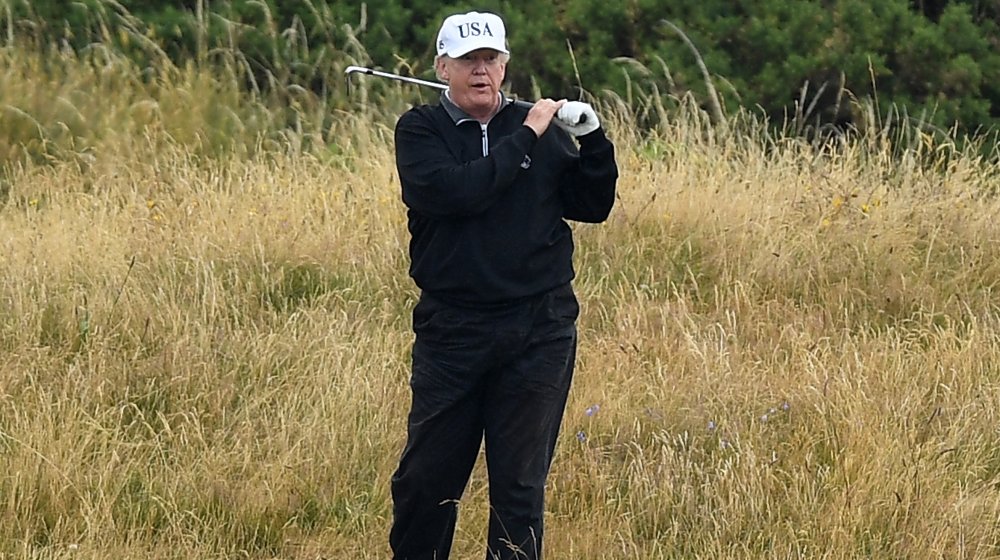 Leon Neal/Getty Images
Twitter users couldn't help reacting to Donald Trump hitting the golf course as the 2020 presidential election was called in favor of Joe Biden. One person tweeted, "How perfect is it that the election was called for Biden while Trump was golfing?" Another person joked about Trump being locked out of the White House post-golfing. 
Bob Wachter, University of California San Francisco Department of Medicine Chair, posted: "I thought this show was jumping the shark, but have to say that the Biden call happening while Trump is golfing and we learn of a new cluster of White House Covid cases from an election eve mask-less gathering is a pretty satisfying ending."
MSNBC contributor Jonathan Capehart tweeted: "President Trump is golfing in Virginia right now. His return to the White House later today will be interesting." That's for sure. This is 2020, after all.