Celebrities React To Joe Biden's Election Victory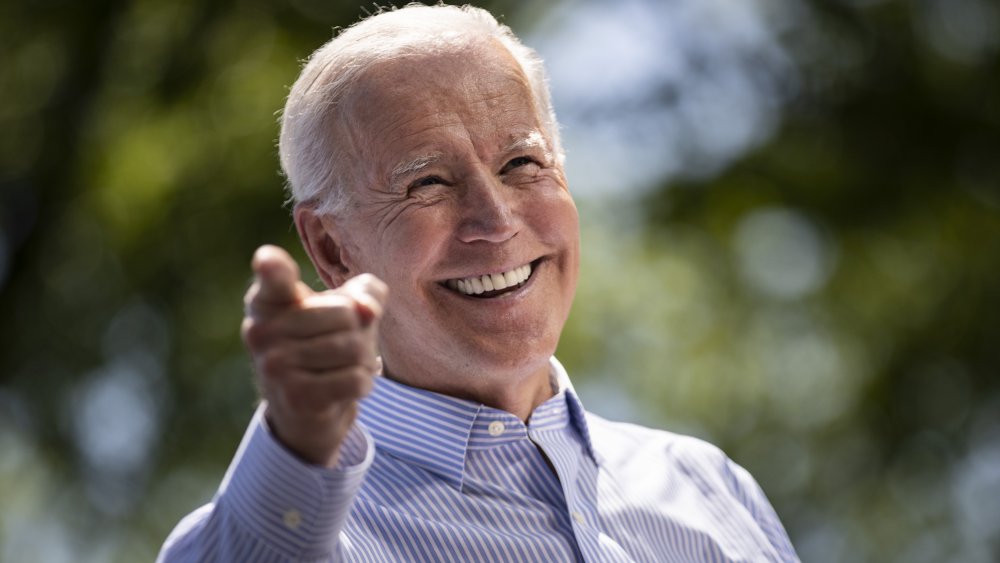 Drew Angerer/Getty Images
Multiple news outlets declared former Vice President Joe Biden victorious in the 2020 presidential election against President Donald Trump on Nov. 7, celebrating his win with a handful of key swing states under his belt. The key states that got Biden over the edge of 270 electoral votes were Pennsylvania, Michigan, and Wisconsin.
Before Biden came out on top, countless celebrities were cheering him on ahead of Election Day. "I will proudly vote for Joe Biden and Kamala Harris in this year's presidential election, Under their leadership, I believe America has a chance to start the healing process it so desperately needs," Taylor Swift told V Magazine. Others were more pragmatic, like rapper Common, who penned on Twitter, "To be honest, @JoeBiden made mistakes like any other human being. But I still believe he cares and we've all made bad decisions. He has the leadership qualities to get the country going in a better direction."

Now that Election Day has come and gone, and Biden has emerged victorious, how have celebs reacted? Let's take a look.  
Joe Biden's win spurs strong reactions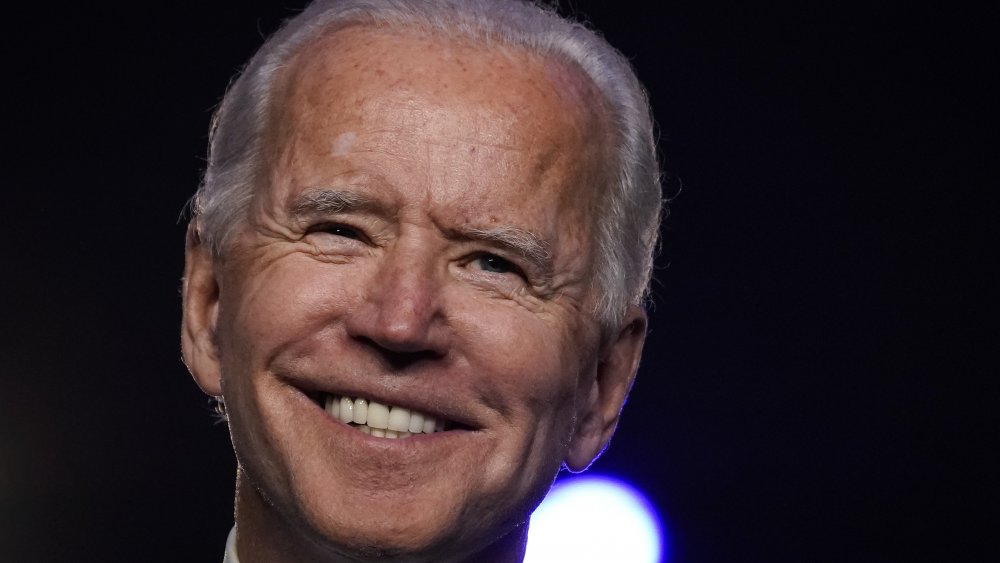 Drew Angerer/Getty Images
As soon as the news broke that former Vice President Joe Biden got elected as America's 46th president, celebrities took to Twitter to celebrate the win. "Hallelujah! WE are back!" comedian Wanda Sykes penned, while Real Housewives of Beverly Hills star Erika Jayne tweeted "Oh yeah," alongside a GIF of former President Barack Obama, Hillary Clinton, California Sen. Kamala Harris, and Biden happily riding along in a truck. Sex and the City alum Cynthia Nixon shared a video of herself screaming and waving her hands, while CNN's Jake Tapper had a burn for Republicans regarding Harris. "Probably a good time for Republicans to learn how to pronounce her name," he quipped, referencing the GOP's continued fumbling of pronouncing "Kamala."
Of course, the one person who isn't celebrating is President Donald Trump — just hours before Biden's win was announced, he tweeted, "I WON THIS ELECTION, BY A LOT!" There are no facts to back up Trump's claim, as well as his allegations of voter fraud, FYI.
As for those celebs who aren't a fan of Biden, we imagine the win isn't sitting well. Either way, it's clear he'll be the next president.