Joe Biden Just Broke This Huge Record During The Presidential Election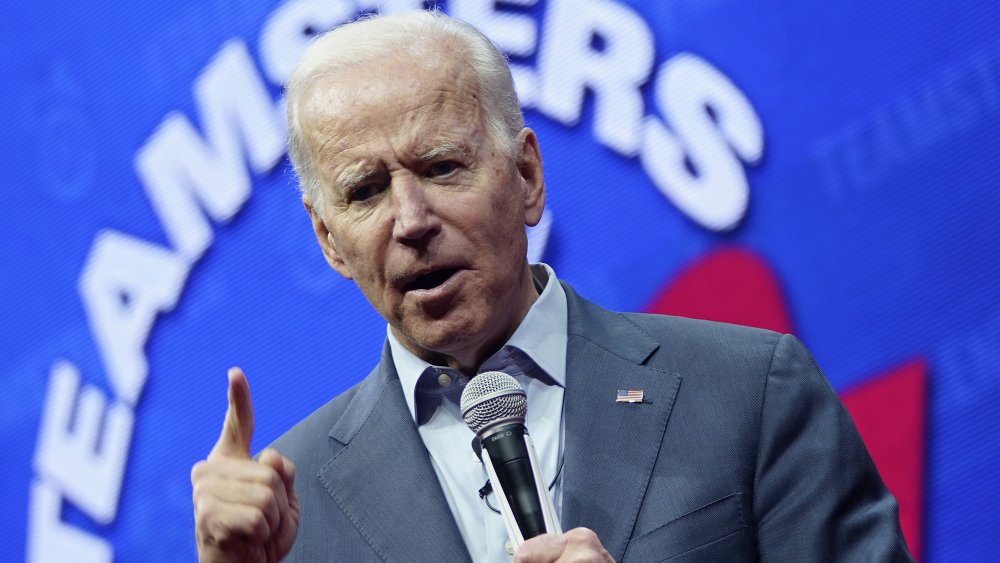 Win Mcnamee/Getty Images
During the early morning on November 4, 2020, the day after the presidential election, President Trump prematurely declared victory and called for ballot counting to stop in states in which he was in the lead. "This is a major fraud on our nation. We want the law to be used in a proper manner. So we'll be going to the U.S. Supreme Court," he said in an official address. "We want all voting to stop. We don't want them to find any ballots at four o'clock in the morning and add them to the list. It's a very sad moment."
On the other hand, Democratic presidential nominee Joe Biden is calling for all to wait with patience as votes are tallied. "We knew because of the unprecedented mail-in vote and the early vote that it was going to take a while," he said in his election night speech. "We have to be patient, and it's not over until every vote is counted." However, like Trump, Biden was also optimistic about the outcome of the election.
Even if the former vice president Joe Biden does not win the 2020 presidential election, he has already made history by breaking a huge record during the election.
Joe Biden breaks voting record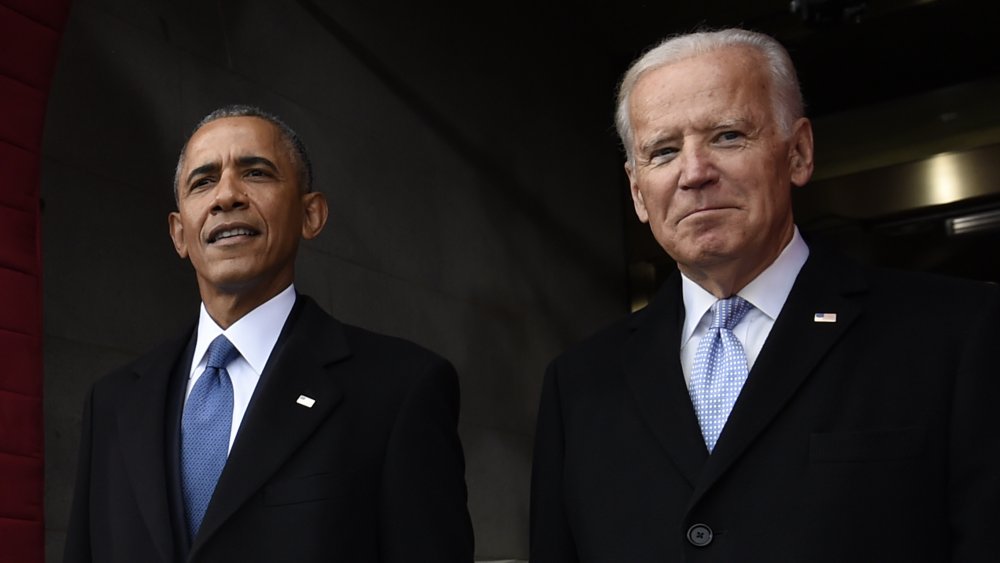 Pool/Getty Images
The former vice president of Barack Obama has beat Obama's record for most votes ever cast for a US presidential candidate, as reported by CBS News. In the 2008 election, Obama received 69,498,516 votes, according to the official 2008 federal election results. Joe Biden has surpassed that number by 450,000 votes and counting.
President Donald Trump is not far behind Biden, and with votes still being counted in several states, it is possible that both candidates will reach this milestone. Furthermore, while Biden may lead in the popular vote, that does not necessarily clinch the victory. Donald Trump lost the popular vote in the 2016 election against Democratic nominee Hillary Clinton by nearly three million votes (per The New York Times) but won the Electoral College majority.
During his election night speech, Trump seemed optimistic about the high voter turnout. "I wanna thank the American people for their tremendous support. Millions and millions of people voted for us today," he said.