What Nancy Pelosi Plans To Do If The Election Results Are Disputed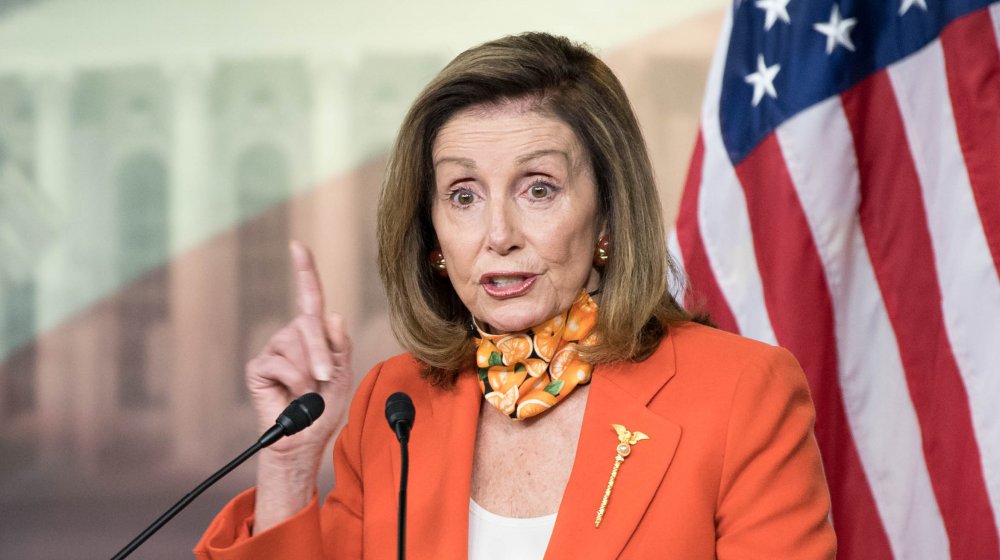 Liz Lynch/Getty Images
Election Day 2020 has come and gone, and with many states still counting ballots, there is no telling of who will be named the President of the United States for the next four years. There is already concern that ballot counts may be challenged if President Trump and Democratic presidential candidate Joe Biden are neck and neck in swing states, as per the Associated Press. In Donald Trump's case, though, he is talking about challenging the election.
In a premature declaration of victory early in the morning on Nov. 4, 2020, Trump said he wants to take the election to the Supreme Court because he thought votes were being counted that should not be. "This is a major fraud on our nation. We want the law to be used in a proper manner. So we'll be going to the U.S. Supreme Court," he said in an official address. "We want all voting to stop. We don't want them to find any ballots at four o'clock in the morning and add them to the list. It's a very sad moment." Trump asserted he won states such as Georgia, North Carolina, and Michigan. At the time, ballots in those states were still being counted.
While Trump could not take the whole election to the Supreme Court, there is a process already put in place if the election is disputed or there is no clear winner. Here is what Democratic House Speaker Nancy Pelosi plans to do if the election results are disputed.
Nancy Pelosi is prepared for the House of Representatives to vote for president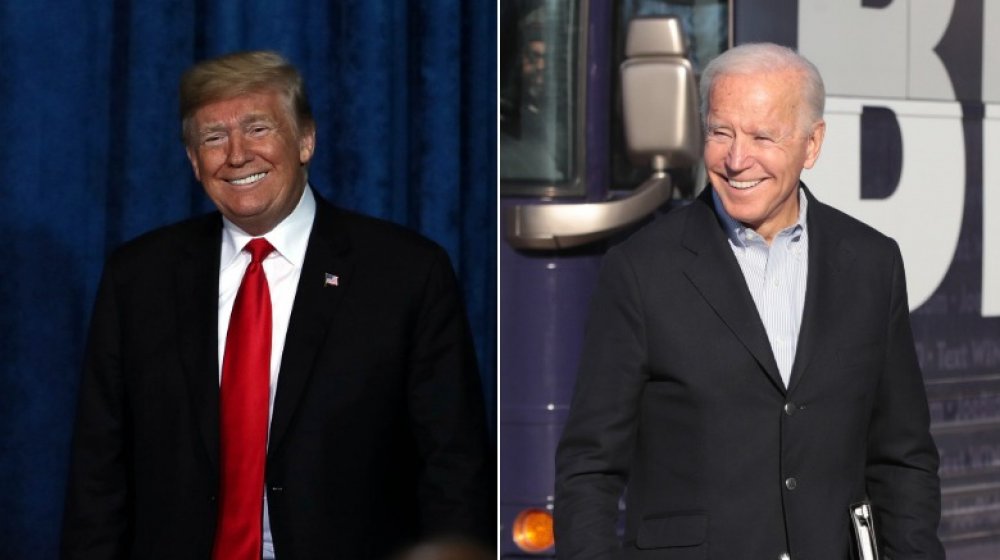 Whether Nancy Pelosi is House Speaker or not, the responsibility of deciding who wins the presidency falls on the House of Representatives if the Electoral College does not provide a decisive result, as explained by The New York Times. If there is no clear winner by Jan. 6, 2021, the House would then give one vote to each state to elect a president. However, Pelosi says while the House is prepared to assume that responsibility, Americans should not be worried about such an extreme scenario.
"But let's not worry about that right now. We're ready. We're prepared," she told NPR's Al Shapiro in an interview prior to Election Day. "We've been ready for a while because we see this irresponsibility of the president, his disrespect for the Constitution, for our democracy and for the integrity of our elections. So we're ready for him," she continued.
In fact, Pelosi was so confident that the House of Representatives would not need to be involved in the election that she said people should rather be prepared to inaugurate Joe Biden as the next U.S. president. Meanwhile, Trump's campaign is sure they have another four years in office. In his speech, Vice President Mike Pence asserted that he and Trump are "on the road to victory."