Here's How Kamala Harris Reacted To Her Historic Election Win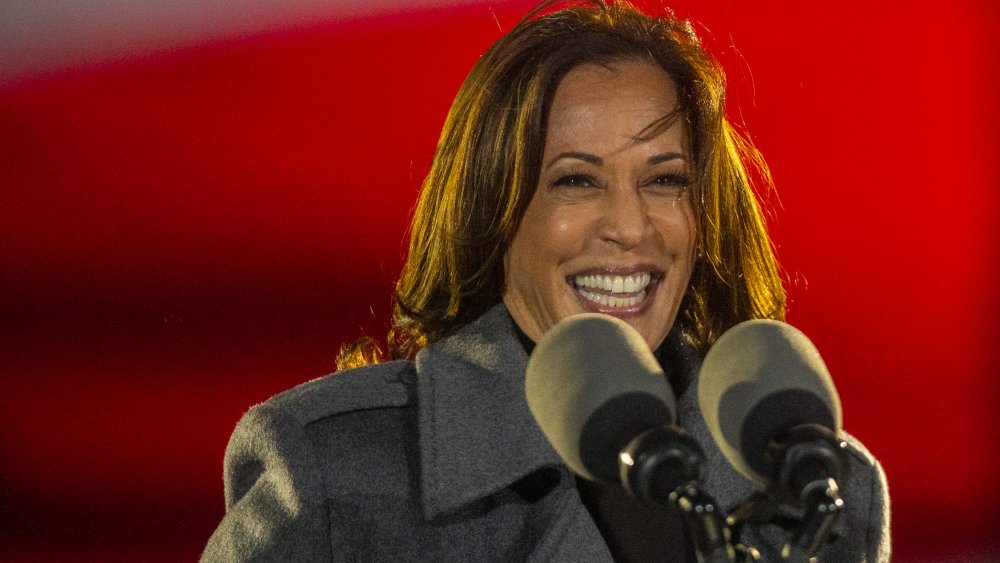 Mark Makela/Getty Images
After days of waiting for a result, Joe Biden and Kamala Harris have been declared as the winners of the 2020 election. Understandably, they're both honored and excited to get started. Harris even let her social media followers in on a moment between her and Biden post-election, posting a video of herself on the phone with the president-elect, telling him, "We did it. We did it, Joe. You're going to be the next President of the United States," which Biden reposted as well.
Harris also shared the same video that Biden tweeted, featuring footage of different Americans with Ray Charles' version of "America the Beautiful" playing in the background. The video culminated with the words: "A country for all Americans. A future for all Americans. A president for all Americans." Along with the video, the vice president-elect wrote, "This election is about so much more than @JoeBiden or me. It's about the soul of America and our willingness to fight for it. We have a lot of work ahead of us. Let's get started." The countdown to the inauguration starts now.
Kamala Harris is 'ready to get to work'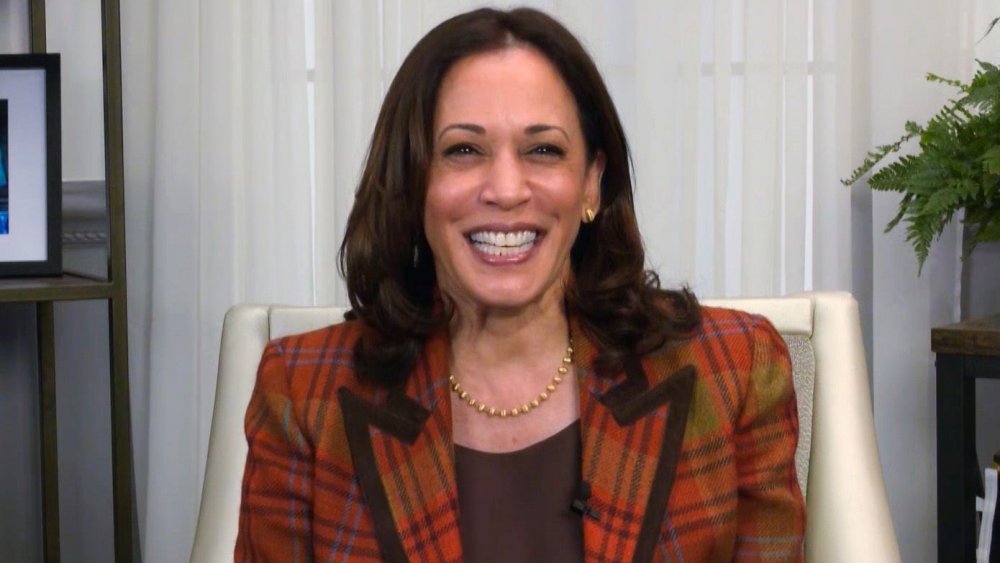 2020hha/Getty Images
Following their historic election win, Kamala Harris shared a photo of her walking with Joe Biden as they both wore face masks, telling the world, "@JoeBiden and I are ready to get to work on behalf of the American people." She also shared the same post on her Instagram page.
Harris is ready to start her time as the vice president of the United States, and she's not the only one. Many celebrities have spoken out, sharing their emotional reactions to Harris making history with this win. She will be the first female vice president of the United States. Not only that, but she's also the daughter of a Jamaican man and an Indian woman, which means that many people feel both represented and inspired by her victory.
Hopefully, there's a peaceful transition of power so Harris and Biden's term can get off to the best possible start. However, this election — and 2020 in general — hasn't gone so smoothly, so let's keep our fingers crossed.