The Trump Tweet From 2016 That Could Come Back To Haunt Him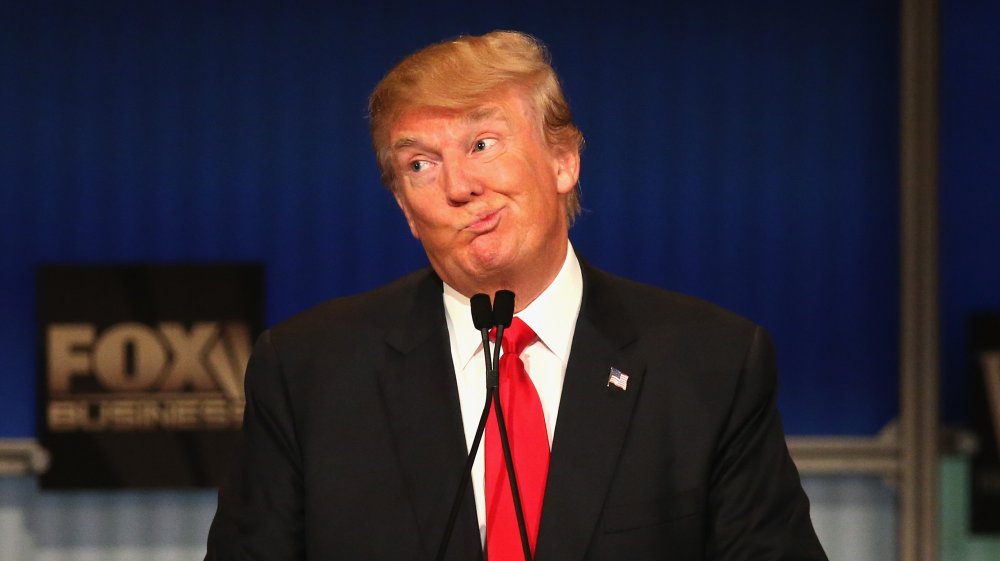 Scott Olson/Getty Images
The week of Nov. 2, 2020, has been very stressful for President Donald Trump. Instead of sweeping the electoral college as he did when running against Hillary Clinton in 2016, his race against former Vice President Joe Biden was much closer. So close that at the time of this writing, neither candidate has been declared a winner.
The 2020 election cycle was slightly different than previous ones, in large part due to the ongoing COVID-19 pandemic that inspired millions to vote with mail-in ballots rather than go to the polls in-person, according to Associated Press. Before Election Day, Trump spent weeks casting doubt on mail-in voting, as Politico reported, but that strategy seems to have backfired. A majority of these ballots are in favor of Biden, and after Nov. 3, Biden's numbers in key states climbed as Trump's remained stagnant.
Ever since these swing states started turning blue, Trump has remained uncharacteristically quiet, safe for a few highly criticized speeches where he insinuated election fraud without any evidence. Amid all of the chaos, a tweet from 2016 resurfaced, and umm, it does not look ideal for the president. Here's why.
Donald Trump's tweet did not age well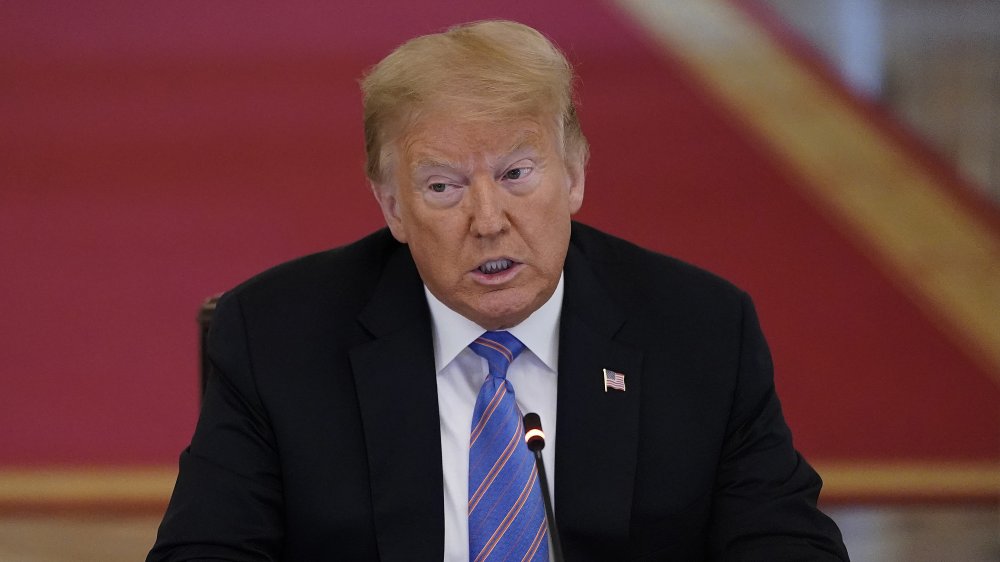 Drew Angerer/Getty Images
People often advise against posting anything controversial online, as you never know when your social media could come back to haunt you. Well, President Donald Trump learned that the hard way the week of Nov. 2, 2020.
To understand why though, we have to go back to 2016 when Trump won the presidency in the general election against Hillary Clinton. The 2016 election results received criticism due to reports of Russian interference and misinformation (Clinton also won the popular vote). At a press conference in December 2016, Russian President Vladamir Putin called accusations that his government meddled in the U.S. election ridiculous and said Clinton and the Democrats should "lose with dignity," per Politico. Trump couldn't have agreed, tweeting, "Vladimir Putin said today about Hillary and Dems: 'In my opinion, it is humiliating. One must be able to lose with dignity.' So true!"
Unfortunately for the president, that tweet aged like unrefrigerated milk, as he has thrown the political equivalent of a temper-tantrum. In the face of defeat, the president filed lawsuits in three states, insinuated voter fraud (without evidence), and demanded Pennsylvania stop counting votes (illegal). Though the race is not over as of this writing, it seems unlikely that Trump will put his money where his mouth is and lose graciously — TBD.