This Was Joe Biden's First Tweet As President-Elect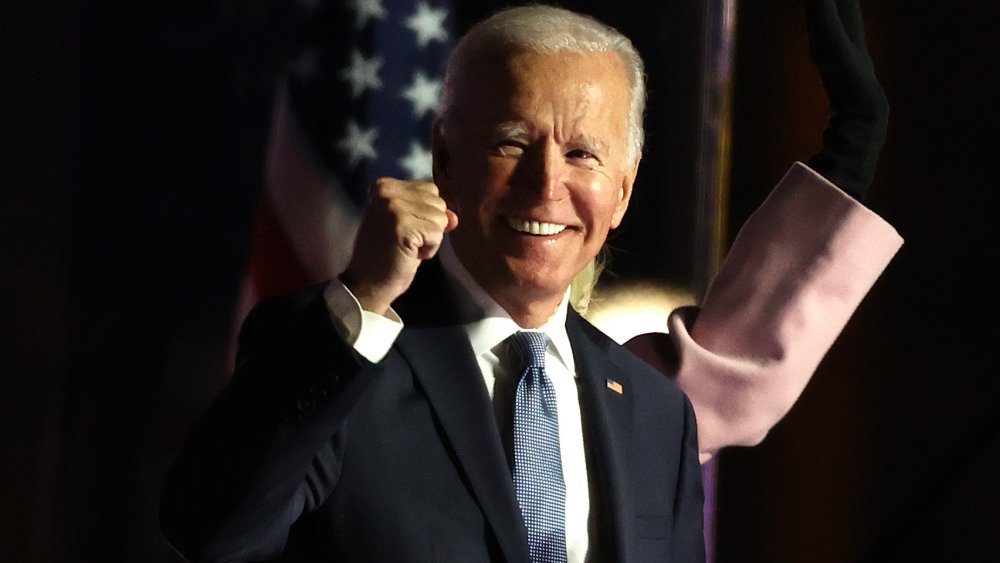 Tasos Katopodis/Getty Images
The long 2020 election season culminated with a stressful election week, chock full of voter fraud allegations and surprising turnouts from swing states. On Nov. 7, 2020, four days after election day, the news broke that Joe Biden will be the next president of the United States. Shockingly, hours went by and Donald Trump still hadn't tweeted after Biden and Kamala Harris' victory was reported. His only tweet from the day was at 10:36 in the morning, when he declared, "I WON THIS ELECTION, BY A LOT!" Maybe, he just didn't have great cell reception on the golf course? Soon after posting that statement, Trump headed to one of his golf courses in Virginia, after which the election winner was announced. 
Amid Trump's unusual social media silence, Biden kept things classy on his social media pages. He posted a video with footage of Americans from different walks of life as Ray Charles' rendition of "God Bless America" played. The video concluded with the text "A country for all Americans. A future for all Americans. A president for all Americans." Along with the video, Biden wrote a powerful message — his very first tweet as president-elect. Here's what he said.
Joe Biden promised to be a president for all Americans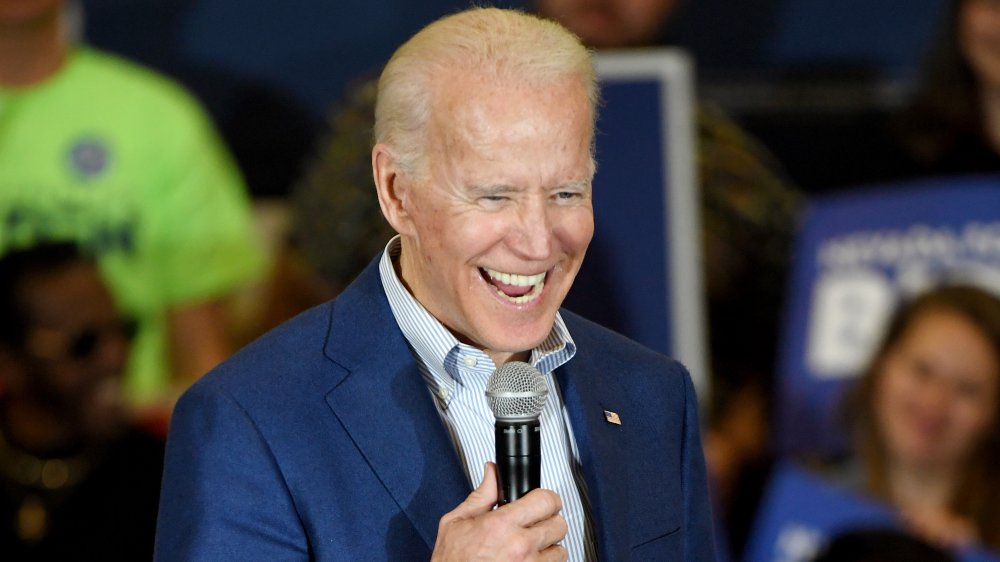 Ethan Miller/Getty Images
In his first tweet after the election results were announced on Nov. 7, 2020, Joe Biden kept things civil and optimistic, writing, "America, I'm honored that you have chosen me to lead our great country. The work ahead of us will be hard, but I promise you this: I will be a President for all Americans — whether you voted for me or not. I will keep the faith that you have placed in me." He also retweeted a post from Vice President-elect Kamala Harris. She wrote, "We did it, @JoeBiden" along with a video of her on the phone with Biden saying, "We did it. We did it, Joe. You're going to be the next President of the United States."
Biden speaking to Americans who didn't vote for him in that first tweet was very on-brand for the president-elect. He has spent post-election days posting similar messages, encouraging peace during these contentious times. On Nov. 6, 2020, he tweeted, "We have to remember the purpose of our politics isn't totally unrelenting warfare." Previously, he shared, "I know tensions can be high after a tough election like we just had. But we need to remain calm. Patient. And let the process work out as we count all the votes."
In his final tweet prior to winning, Biden wrote, "We may be opponents — but we are not enemies. We are Americans." Hopefully, that is a message that resonates with many.