Celebrities React To Kamala Harris' Election Victory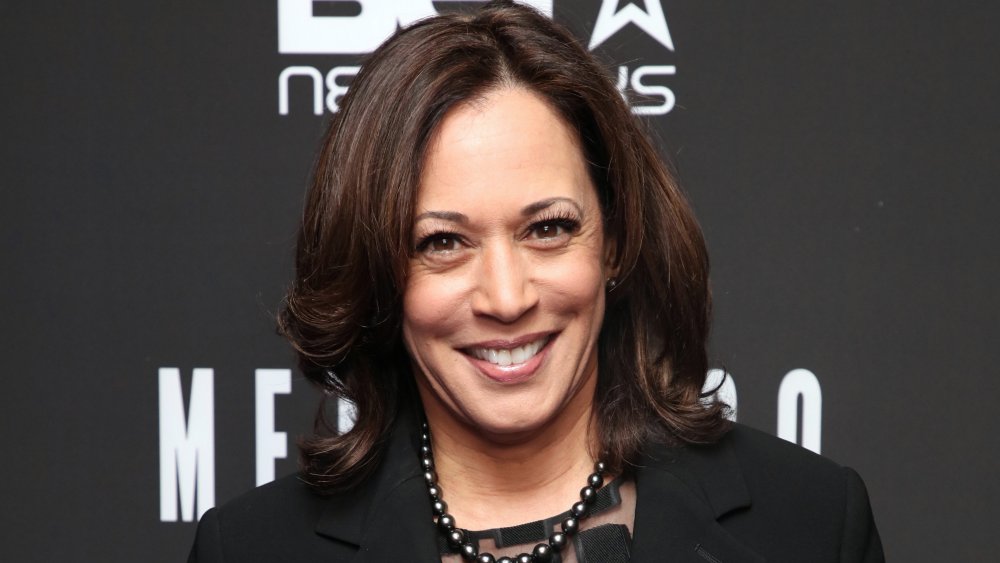 Robin L Marshall/Getty Images
Even before the results were announced, Joe Biden and Kamala Harris broke the record for most votes received in a presidential election. Many networks have since declared that the Biden-Harris ticket was victorious. But just because the election itself might be over, that doesn't mean the conversations are done. Plenty of celebrities have reacted to Donald Trump's loss. And a lot of stars have been vocal about Biden's victory, in addition to celebrating Harris becoming the next Vice President of the United States — the first woman to ever do so. Additionally, Harris is biracial. Her mother was from India and her father was from Jamaica, making her relatable to a lot of different people.
Mindy Kaling posted a photo of Harris and wrote, "Crying and holding my daughter, 'look baby, she looks like us.'" Reese Witherspoon shared, "No matter what side you are on, let's take a moment to recognize how far women have come in this country. Thinking about all those who shattered glass ceilings and paved the way for a woman to * finally * be Vice President of the United States makes me so emotional. Sojourner Truth. Harriet Tubman. Shirley Chisholm. Ruth Bader Ginsburg. Kamala Harris. I salute them all. And to the young girls of our nation... DREAM BIG. Anything is possible."
Lady Gaga, who took part in the Biden-Harris campaign, tweeted, "nothing but love for our new Commander in Chief and the 1ST female VP elected to the White House." And the joyous reactions just keep on rolling in.
Stars congratulated Kamala Harris on making history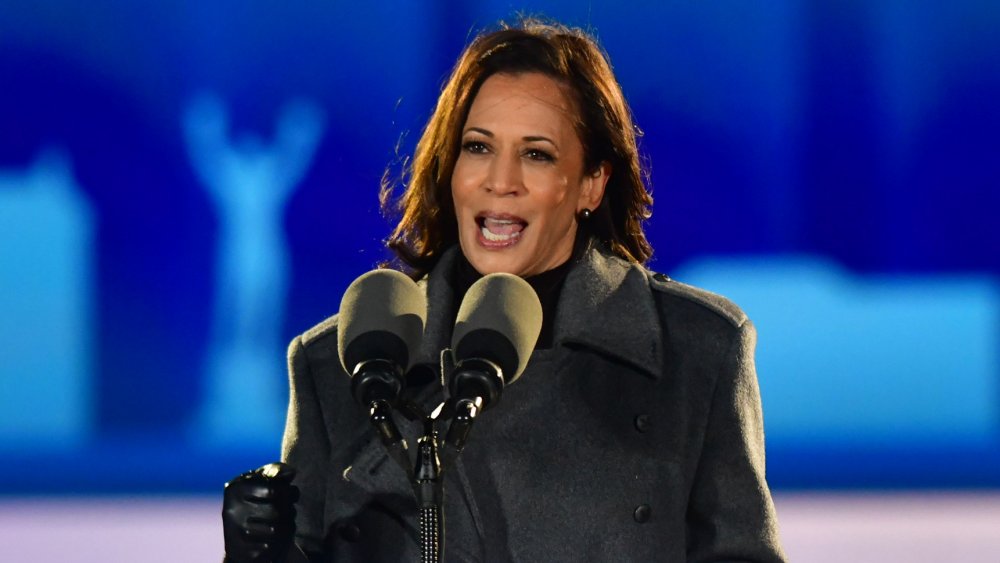 Mark Makela/Getty Images
Chrissy Teigen tweeted, "My god it feels like I just took off a weighted blanket, unhooked my bra and taken out my extensions all at once." She also wrote "!" when she quoted a tweet that said, "first woman, first black, first asian, first HBCU grad." Jason Mamoa posted, "PRESIDENT BIDEN and now WE HAVE A BLACK INDIAN FEMALE VICE PRESIDENT" in addition to a dig aimed at Donald Trump.
Pink revealed, "This news has brought me to tears. I was overwhelmed with relief for this country. I was overwhelmed for Kamala and the inspiration that she brings to girls everywhere. Van Jones made me cry ugly tears. This country has so much work to do to come together. I pray we can do it." Sarah Michelle Gellar also shared, "'Its easier to be a parent this morning' And as the mother of a daughter, I will never forget the moment that we watched together, as the first woman was called as Vice President elect. And, as the mother of a son, to show him that Men and Women are partners and can accomplish anything when paired with respect. Thank you to @staceyabrams and #ruthbaderginsburg and everyone that came before for making this moment possible. 'I am woman hear me roar.'" Alyssa Milano declared that this moment is "FOR EVERY LITTLE GIRL."
Mandy Moore tweeted, "History made. I am so proud of you, Madame Vice-President Elect!" This victory is definitely one for the history books, but until then, Twitter and Instagram will suffice.