A Village In India Is Praying For Kamala Harris To Win. Here's Why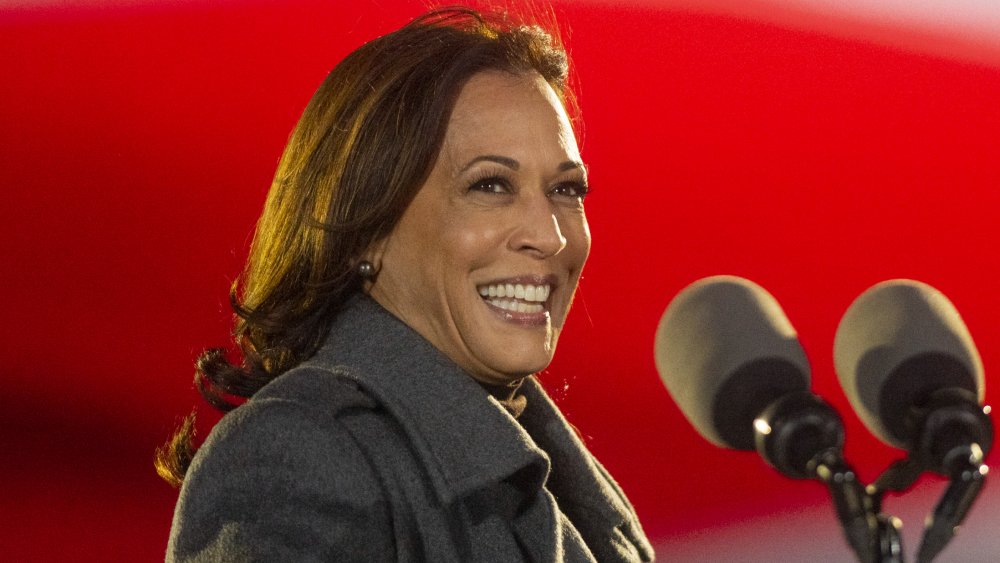 Mark Makela/Getty Images
As voters continue to fill out their ballots at the polls on Election Day, many of them might be offering up prayers — religiously or non-religiously speaking — as to whom will become the next American president. But one village located a world away from the United States is offering up prayers of its own, and it technically has nothing to do at all with either Republican incumbent President Donald Trump or Democratic nominee Joe Biden. Instead, the recipient of good tidings is none other than Biden's running mate, vice presidential nominee and current California Sen. Kamala Harris.
As The New York Times reported on Nov. 3, 2020, dozens of residents of the Indian village of Thulasendrapuram spent the majority of another country's Election Day in a Hindu temple offering prayers for Harris amid garlands of roses and jasmine in an effort to send good tidings from nearly 8,000 miles away. 
The turnout for the event was seemingly a substantial one, considering that Thulasendrapuram, a small hamlet located nearly 400 miles south of the city of Chennai, has a population of only 3,260, according to India's 2011 census. But why were members of a small community in India sending their prayers to Harris in the first place? 
Kamala Harris has a special connection to India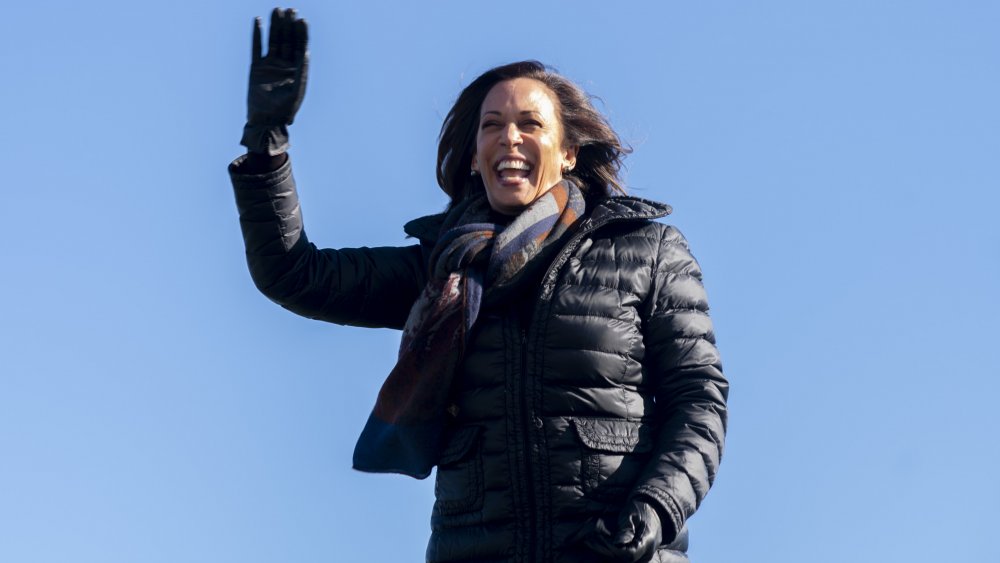 Mark Makela/Getty Images
As The New York Times reported on Nov. 3, 2020, the reason members of the Indian village of Thulasendrapuram were fervently praying for Kamala Harris to win the U.S. election alongside her running mate and presidential nominee Joe Biden is a simple one: It's the birthplace of Harris' maternal grandfather, and in essence, her ancestral home.
"She is the daughter of the village's soil," one resident of Thulasendrapuram named Lalitha told the NYT, who reported that she could "barely contain her excitement" over the possibility of Harris assuming the role of vice president. 
While a substantial amount of media coverage has focused on Harris' identity as a Black woman — she would become the first woman of color to hold the office of vice president in U.S. history — some reports have failed to note that the California senator is actually multiracial. As NBC News reported in October 2020, Harris was born in Oakland, Calif. and comes from both Indian and Jamaican heritage. 
Unfortunately, the representation Harris has brought to the table has come with its own type of baggage. A report released in August 2020 by the advocacy group TIME'S UP Now found that 25 percent of media coverage after Joe Biden announced her as his running mate "mentioned and sometimes failed to label overtly racist or sexist tropes," per NBC News.