The Heartbreaking First Stop On Biden's Election Day Trail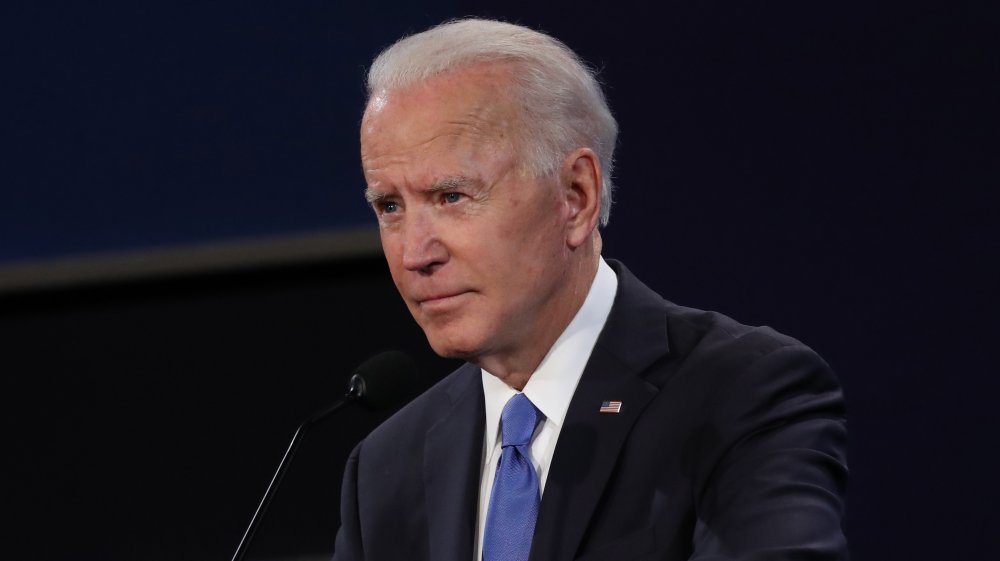 Chip Somodevilla/Getty Images
Democratic presidential nominee and former vice president Joe Biden is a dedicated family man. He came under fire when he missed a weekend campaign event in Iowa attended by most of the Democratic presidential bid hopefuls in 2019, but he had an unimpeachable response. "I got criticism from one of my competitors because I didn't show up in Iowa to speak for five minutes with 19 people," he said at a subsequent fundraiser in Washington, according to AP News. The weekend of that Iowa campaign event landed on both his granddaughter's high school graduation and his daughter's birthday, which he decided were much more meaningful to attend. "I would skip the damn inauguration for that," he stated.
On Election Day 2020, a high-stakes moment in his career, the father of four has shown the importance of family once again. Keep reading to learn the heartbreaking first stop on Biden's Election Day trail.
Biden visited deceased family members on Election Day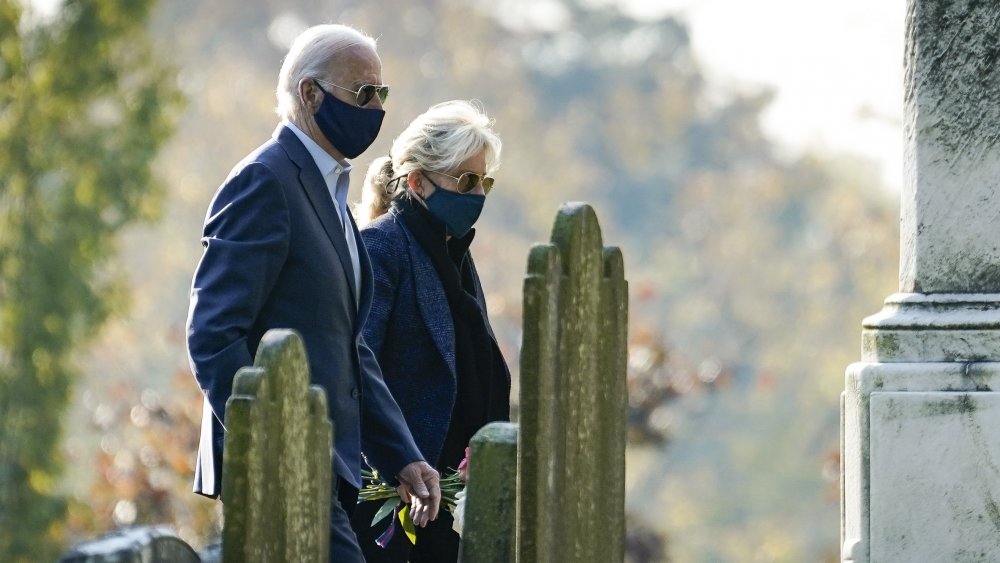 Drew Angerer/Getty Images
Joe Biden started off Election Day 2020 with a morning Mass in Delaware with his family, according to political reporter Jennifer Epstein. After the hour-long Mass at St. Joseph on the Brandywine, which he attended with his wife, Jill Biden, and their granddaughters Finnegan and Natalie (per the New York Post), the presidential candidate then walked to the adjoining cemetery. He visited his deceased son Beau Biden, the former Attorney General of Delaware, who died of brain cancer in 2015. Also buried at the site are his first wife, Neilia, and daughter Naomi, who died in a car crash in 1972.
After paying respects to his loved ones, Biden headed to Pennsylvania, where he was scheduled to give final speeches in Philadelphia and Scranton, in hopes of racking up some votes in the swing state. Biden is scheduled to watch the election results with vice presidential candidate Kamala Harris in Wilmington.
Biden spoke about his deceased son throughout his campaign. In a tearful moment on a January 2020 episode of MSNBC's Morning Joe, he said, "Beau should be the one running for president, not me."