Here's Where Biden Will Be On Election Day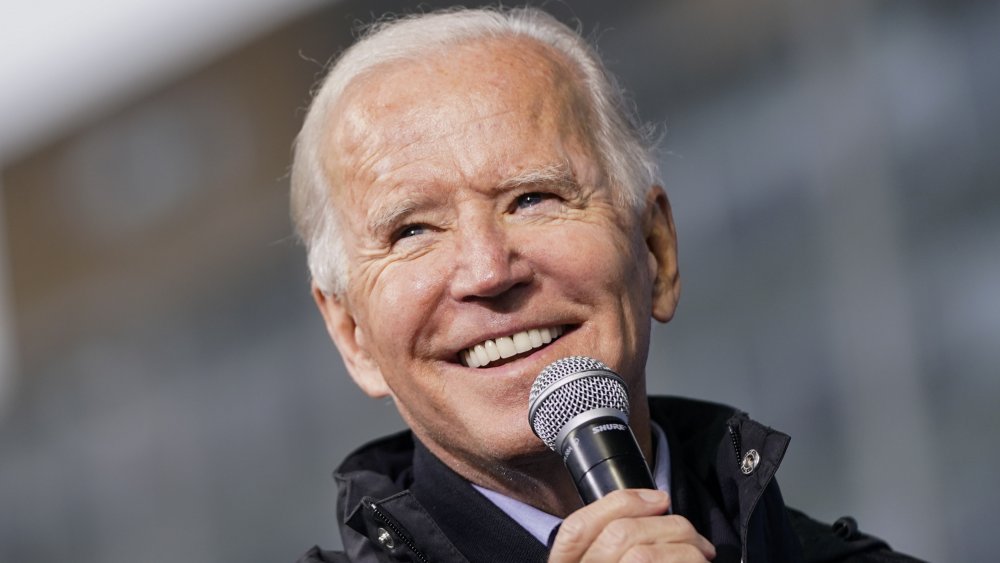 Drew Angerer/Getty Images
Democratic presidential nominee Joe Biden will be spending his Election Day a little differently than President Donald Trump. The face of the Republican party will reportedly be watching the election from the White House surrounded by "hundreds of guests," according to The Hill. As for Biden's Election Day gathering, it will be socially distant as a protective measure amid the coronavirus pandemic. If their campaigns leading up to Election Day didn't prove that Biden and Trump were polar opposites, their Nov. 3, 2020, celebrations definitely do.
"The president is very excited to watch election results from the White House, which only an incumbent president gets to do," White House communications director Alyssa Farah said on Fox News (via The Hill). "He's energetic. He feels the momentum. For a lot of us, this feels very similar to 2016." Although the Trump administration is planning an election night party, guests will reportedly be tested for Covid-19, per the New York Post.
Biden is expected to begin Election Day in Pennsylvania, campaigning for some final votes before he heads to his home state of Delaware, according to The Hill. He is scheduled to speak in Wilmington surrounded by family, friends, and a small group of supporters. As of this writing, Biden's team hasn't spilled too many details on how his night will look. However, a "stage with large video boards was being built outside the Chase Center" in Wilmington, Del. on Nov. 2, 2020, per The Hill. It's the same location where Biden accepted the Democratic nomination in August 2020.
Keep scrolling for more details about how Biden will spend Election Day.
Joe Biden's Election Day looks a lot different than Donald Trump's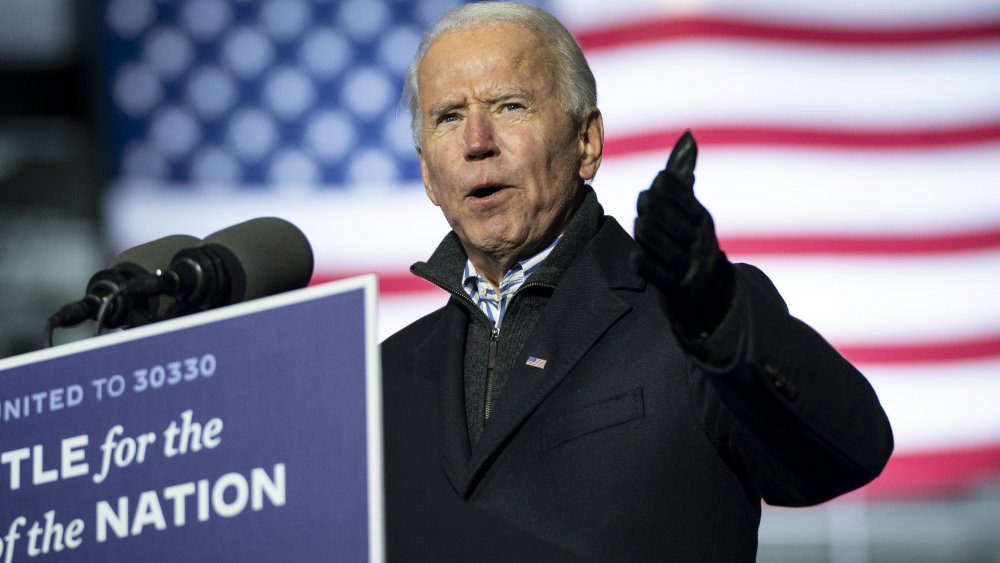 Drew Angerer/Getty Images
While President Donald Trump will reportedly be entertaining hundreds of guests, Joe Biden is slated to have a more intimate gathering with his wife, Dr. Jill Biden, his running mate, Senator Kamala Harris, and Harris' husband, Doug Emhoff, per The Hill. The nominees and their spouses aside, other Biden election night attendees "will likely be limited to family, staff and members of the media," according to the outlet. The Democratic presidential nominee plans to address the nation at some point in the evening.
In addition to last-minute campaigning, Biden started his Election Day by "attending church with his wife Jill Biden and two of their granddaughters at St. Joseph on the Brandywine in Greenville, Del.," per USA Today. They later headed to Biden's hometown of Scranton, Penn., where he told reporters (via USA Today), "These are the only two of my grandchildren who have never been to Scranton. So we're going home."
In the wake of the coronavirus pandemic, the election results might be prolonged due to an increase in mail ballots, per ABC News. Regardless, Biden and Trump have seemingly locked down locations to await the results that do roll in on election night.