The Truth About Trump's Huge Election Night Party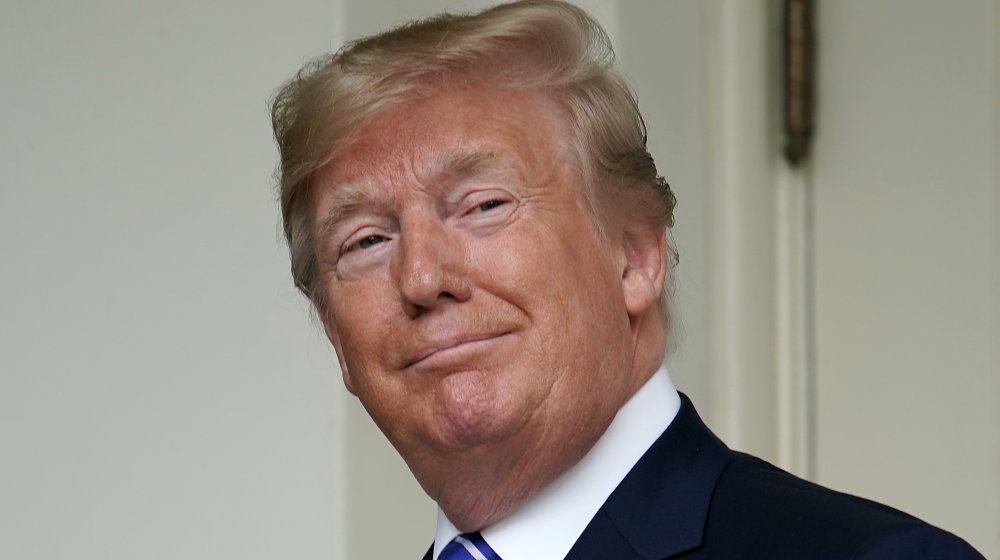 Chip Somodevilla/Getty Images
It looks like Donald Trump might be planning to raise the roof if he's re-elected on Nov. 3, 2020. According to The New York Times, the 45th president has changed his tune about where he'll be receiving the results of the 2020 presidential election. Per the outlet, "aides are discussing inviting roughly 400 people," to a party that will be held inside the White House's East Room, which, per Reuters, is "the largest room in the mansion."
At first, the president was planning to hold a tamped down affair at the Trump International Hotel in Washington D.C., but he reportedly switched up plans due, in part, to D.C.'s restrictions against indoor gatherings of more than 50 people amid the coronavirus pandemic. According to Reuters, all guests "will be tested for the coronavirus" beforehand. That being said, in September 2020, guests at a Rose Garden gathering for Amy Coney Barrett's Supreme Court nomination were also tested beforehand, per the New York Post. That event led to a significant spike in Covid-19 cases among White House staff members (Trump even got the virus), with Dr. Anthony Fauci calling it a "superspreader event," per NBC News.
While Trump has continued to bring big groups of people together for outdoor campaign rallies and events following his coronavirus diagnosis, per CNBC, on election night, Joe Biden's campaign will be addressing the country from his hometown of Wilmington, Del., per The New York Times.
Scroll down to find out how the internet is reacting to Donald Trump's potential gathering. 
The internet is reacting to Donald Trump's possible election night bash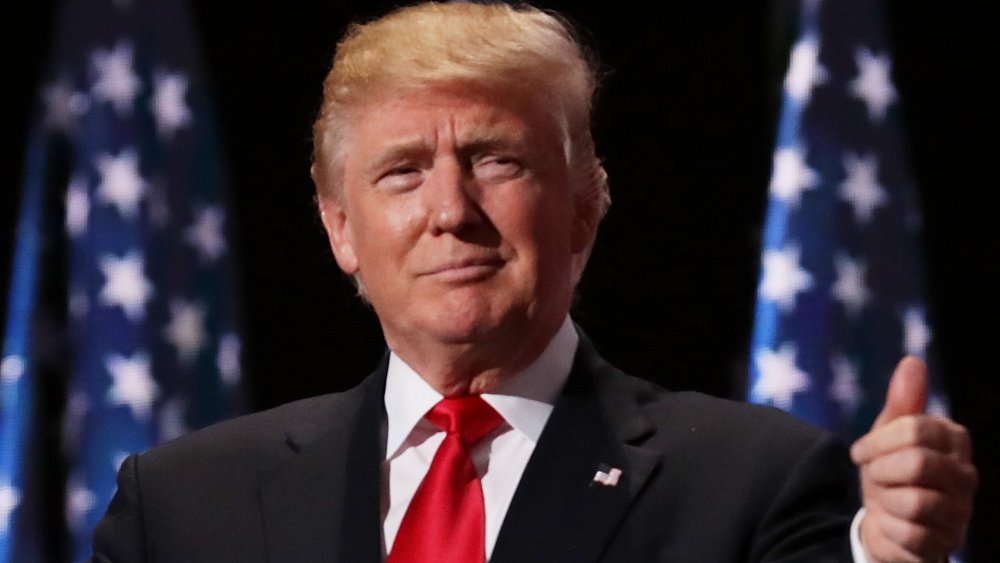 Chip Somodevilla/Getty Images
How is the internet reacting to President Donald Trump's potential 400 person election night party? Well, some are outraged. "Some people are incapable of learning," one Twitter user wrote. "The real question you should be asking is how much money are taxpayers shelling out for Trump's election party for 400 at the WH ...," wrote another. "Well he will need some help packing," wrote a third. Meanwhile, on Oct. 30, 2020, one of the president's sons, Eric Trump, endorsed the plan switch, per The Hill. "It's going to be a great night," he said in an interview with Fox News.
Trump may also be switching venues as he braces for potential post-election night unrest. According to CNN, on Nov. 2, 2020, crews started planning to build a "non-scalable" perimeter around the entire White House. A federal law enforcement official told NBC News that the barrier will include blocking off Ellipse and Lafayette Square. Meanwhile, according to the Daily Mail, "250 National Guardsmen have also been put on standby" in Washington D.C. ahead of the Nov. 3. 2020, results. It seems safe to say that we're entering uncharted territory as the results of the election may not be known on election night.
We'll see what happens, but, at the very least, Trump is seemingly planning a large gathering regardless of the results, and if he does go through with it, he'd be abandoning Washington D.C. Covid-19 restrictions to do so.