This Is How Jill And Joe Biden Met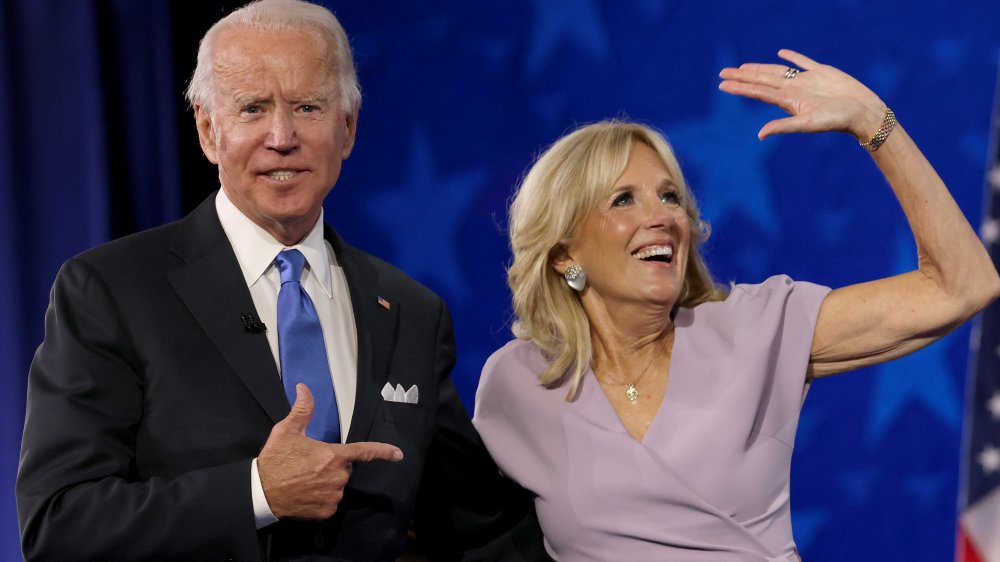 Win Mcnamee/Getty Images
Former Vice President Joe Biden and his wife, Jill Biden, have been married since 1977, and their love story is an epic one. The couple shares one daughter, Ashley Biden, and after marrying Joe, Jill became the stepmother to his sons Beau and Hunter Biden. When Joe and Jill tied the knot, it was the second marriage for both of them. From 1966 until 1972, Joe was married to Neilia Hunter, the mother of Joe's sons and his daughter, Naomi. Tragically, Neilia and Naomi were both killed in a car accident in December 1972. Jill was married to Bill Stevenson from 1970 until 1975.
The couple has weathered some trying times over the years, namely the death of Joe's son Beau, who died of cancer in May 2015. In June 1987, Joe launched his first run for president. According to the The New York Times, the campaign was enveloped by scandal, with allegations of plagiarizing his speeches and exaggerating his academic records from college and law school. In 1988, Joe had two brain aneurysms. The later hardships seemingly helped Joe and Jill grow stronger as a couple.
In a 2019 Time piece, Jill revealed that Joe proposed five times before she said "yes," but it looks like his persistence resulted in one happy marriage. Keep reading for more details on how Jill and Joe Biden met.
Joe Biden's brother Frank introduced him to Jill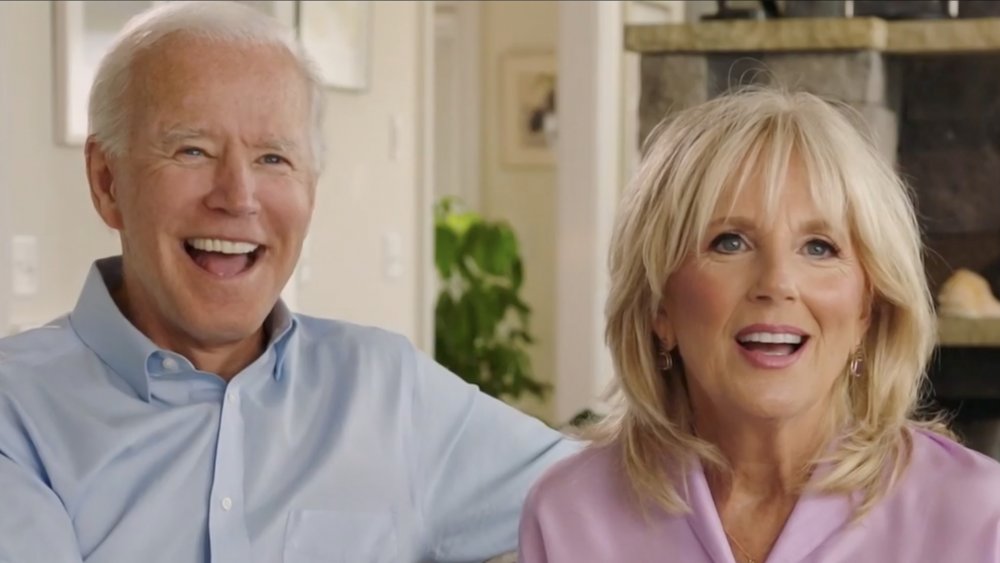 Handout/Getty Images
In 1975, three years after Joe Biden's first wife, Neilia, and their daughter Naomi were killed in a car accident, Joe "wasn't big on the whole dating scene," according to Harper's Bazaar. That being said, there was someone who he was at least interested in meeting. Per the Daily Mail, in 1975, Joe spotted a photo of Jill in an airport ad for Wilmington-area parks and he was totally smitten. Fortunately for Joe, his brother Frank happened to know his crush, so he shared her phone number.
Joe mustered up the courage to call Jill, but she just so happened to be getting ready to go on a date with someone else, per Harper's Bazaar. Jill recalled that Joe asked her, "Do you think you could break your date?" And that's exactly what she did.
"I was a senior, and I had been dating guys in jeans and clogs and T-shirts, [and] he came to the door and he had a sport coat and loafers, and I thought, 'God, this is never going to work, not in a million years,'" Jill told Vogue in 2016. "He was nine years older than I am! But we went out to see A Man and a Woman at the movie theater in Philadelphia, and we really hit it off. When we came home ... he shook my hand good night ... I went upstairs and called my mother at 1:00 a.m. and said, 'Mom, I finally met a gentleman.'" What a fantastic beginning to Jill and Joe Biden's love story.