The Truth About Alex Trebek's Relationship With Ken Jennings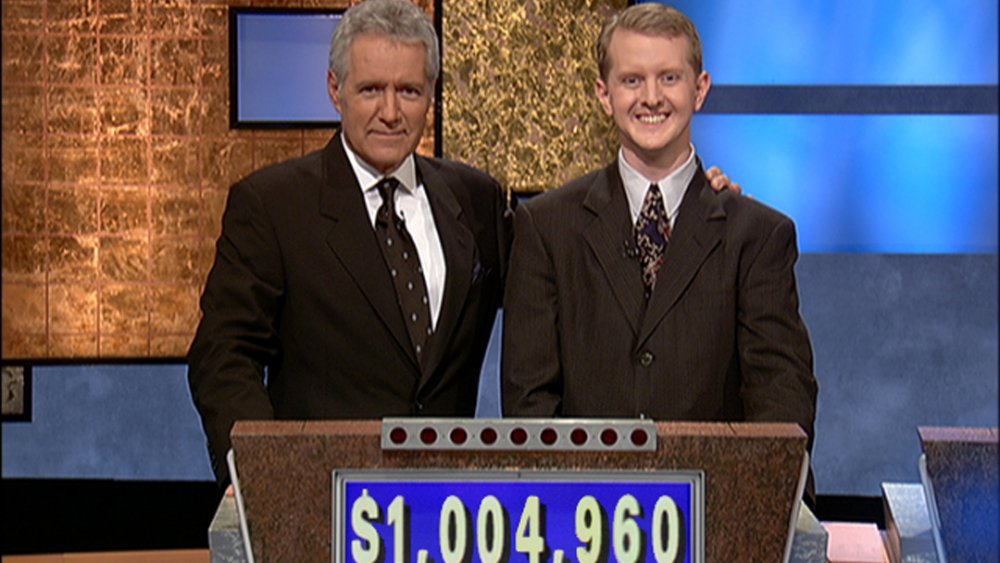 Getty Images/Getty Images
After finding out that Alex Trebek had died of pancreatic cancer at 80 years old, Jeopardy! champion Ken Jennings paid tribute to the host on social media. He tweeted, "Alex wasn't just the best ever at what he did. He was also a lovely and deeply decent man, and I'm grateful for every minute I got to spend with him." The historic winner added, "Thinking today about his family and his Jeopardy! family — which, in a way, included millions of us."
The 74-time victor recently got to work with Trebek, and not just answer trivia questions, when the show brought him on as a consulting producer in 2020. Per the Los Angeles Times, Jennings said of the new gig, "Though I've played my last round of Jeopardy! as a contestant, I'm delighted to have the opportunity to remain involved with my favorite show. I'm still in on all the action, but I don't have to worry about phrasing things in the form of a question anymore." As a consulting producer, he creates and presents video categories, conducts "contestant outreach," and "serve[s] as a general ambassador for the show."
But his relationship with Jeopardy! and Trebek didn't seem cozy at first. 
Ken Jennings said Alex Trebek was 'chilly'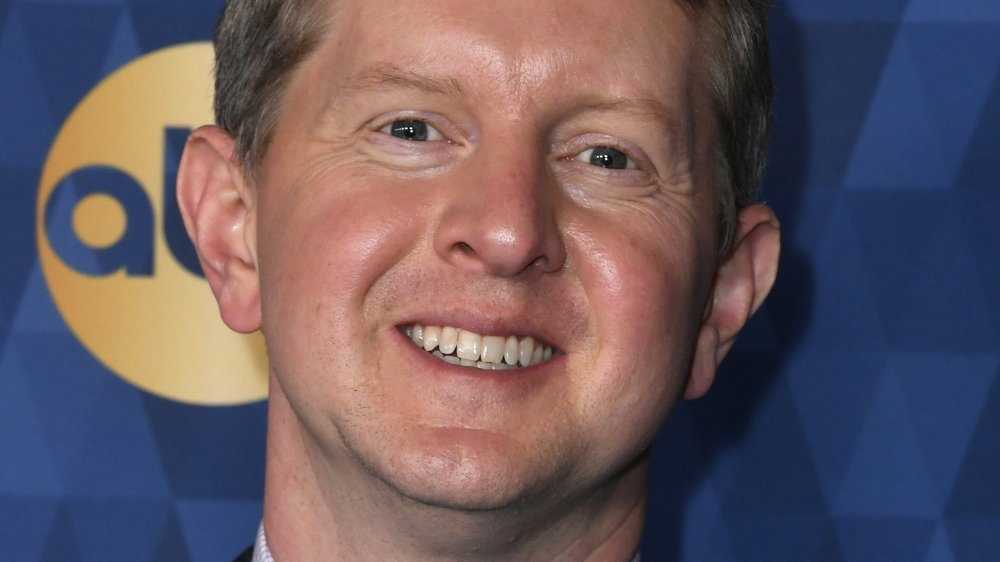 Frazer Harrison/Getty Images
In his 2006 book, Brainiac: Adventures in the Curious, Competitive, Compulsive World of Trivia Buffs, Ken Jennings wrote of his run on Jeopardy! and his relationship with Alex Trebek. It turns out, Jennings didn't always think the host liked him. He wrote, "He still seems a little chilly, as if he's rooting against me. Is this just part of his constant saltine-dry impartiality? Does he think I'm bad for the show? Does he dislike sharing the spotlight with a sidekick? Or is he just plain sick of me?" Thankfully for Jennings, it wasn't personal. 
Per the Los Angeles Times, Jennings later said, "He's read all the answers and isn't allowed to fraternize [during the show]. It's always funny to see him in non-Jeopardy! settings where he doesn't have the Perry Ellis set and he's wearing dad jeans and a bomber jacket. In real life, he could not be more down-to-earth and less like his fussy Will Ferrell stage persona." Overall, once the cameras were off, Trebek was always kind, the champ said. In fact, when recalling the end of his historic winning streak, Jennings wrote that Trebek warmly congratulated him, shook his hand, and got choked up as he said, "We're going to miss you around here."
It's safe to say that with Trebek's passing, that sentiment is now extended his way, not only by Jennings, but by every Jeopardy! devotee.