Why Ken Jennings Thought Alex Trebek Didn't Like Him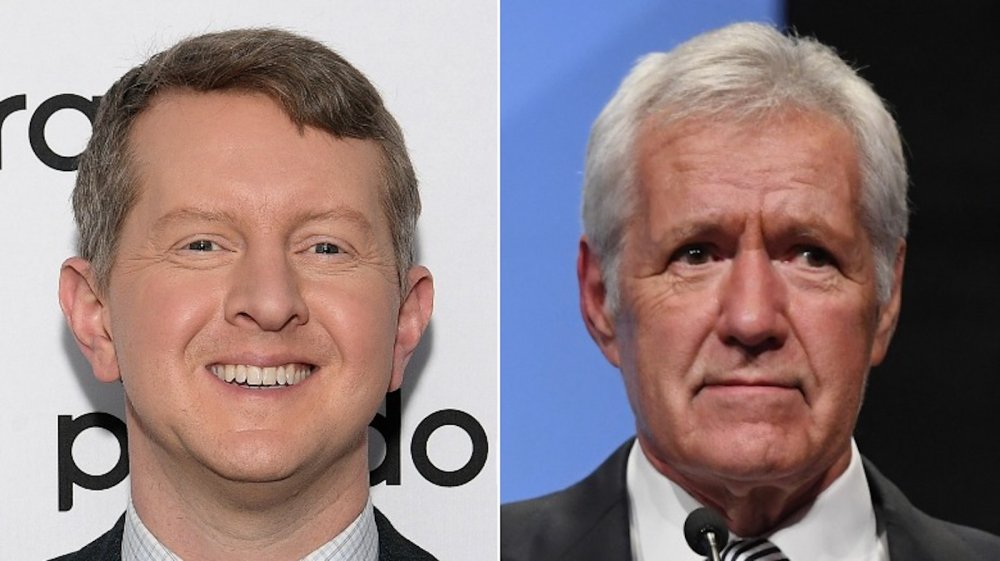 Dia Dipasupil, Ethan Miller/Getty Images
We may receive a commission on purchases made from links.
Ask anyone to name the most popular Jeopardy contestant ever, and most would say Ken Jennings. Or maybe, "Who is Ken Jennings?" Back in 2004, the then-unknown, Utah-based computer scientist, per Bustle, catapulted to bonafide, blue-boarded greatness and widespread fame (even a Simpsons cameo?!) with an unprecedented 74-game winning streak. It also meant a sweet payout of $3,370,700 to date, including later Jeopardy appearances, per Deadline.
With the next longest winning streak at 32 games, other contestants pale in comparison; he recently even won "The GOAT," or greatest of all time, title (yes, that's real!). So it's no wonder Jennings is now switching... to the other side of the stage! Yup, according to TVLine, Jennings joined a socially distanced Season 37, which premiered on Sept. 15, 2020, as a consulting producer. That entails "presenting special clues and categories, offering his expertise...and helping develop Jeopardy! Projects," per the show's website.
Pretty sweet gig! But no, he's apparently not gunning for Alex Trebek's job. "[Trebek is] the host of the show. We're not shopping," executive producer Mike Richards asserted about the host, who has battled with pancreatic cancer, in a September 2020 interview with The Ringer. "I just don't think it's appropriate to have that conversation until Alex comes to me and says, 'OK. This is my plan.'" 
Anyway, it's clear the beloved host and GOAT are buddy-buddy, but that wasn't always the case. Here's why Ken Jennings originally thought Alex Trebek had a much different opinion of him.
Ken Jennings thought Alex Trebek was 'chilly' toward him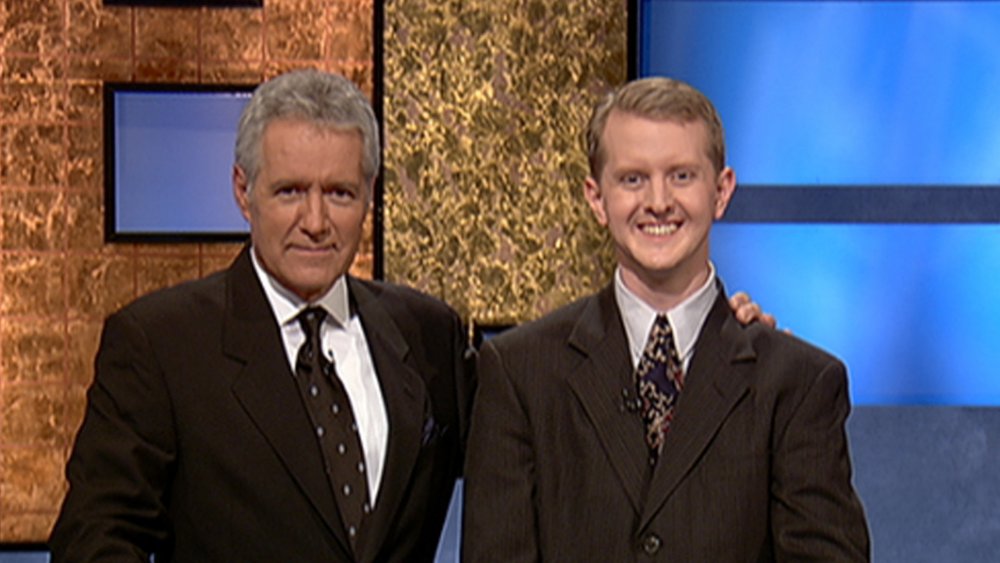 Getty Images/Getty Images
So, why did Ken Jennings originally think Alex Trebek perhaps didn't like him? According to his 2006 book Brainiac: Adventures in the Curious, Competitive, Compulsive World of Trivia Buffs, during his record-breaking run, Jennings felt Trebek was acting cold. Maybe even rooting against him. "He still seems a little chilly, as if he's rooting against me," Jennings reportedly wrote. "Is this just part of his constant saltine-dry impartiality? Does he think I'm bad for the show? Does he dislike sharing the spotlight with a sidekick? Or is he just plain sick of me?" 
Trebek ended up being nicer off-camera, but while filming, he couldn't seem biased toward one player. "He's read all the answers and isn't allowed to fraternize [during the show]," Jennings told the Los Angeles Times in July 2020. "It's always funny to see him in non-Jeopardy! settings where he doesn't have the Perry Ellis set and he's wearing dad jeans and a bomber jacket. In real life, he could not be more down-to-earth and less like his fussy Will Ferrell stage persona."
When Jennings' streak sadly ended, he finally saw the emotional side of Trebek. "Congratulations, Ken," Jennings recalled the host saying in his book. "We're going to miss you around here.'" According to Jennings, "the normally sure-voiced Trebek" sounded like he had "a frog in his throat." The popular contestant felt "genuinely touched," declaring, "What do you know... the old guy did like me after all."