The Untold Truth Of Reba McEntire's Ex-Husbands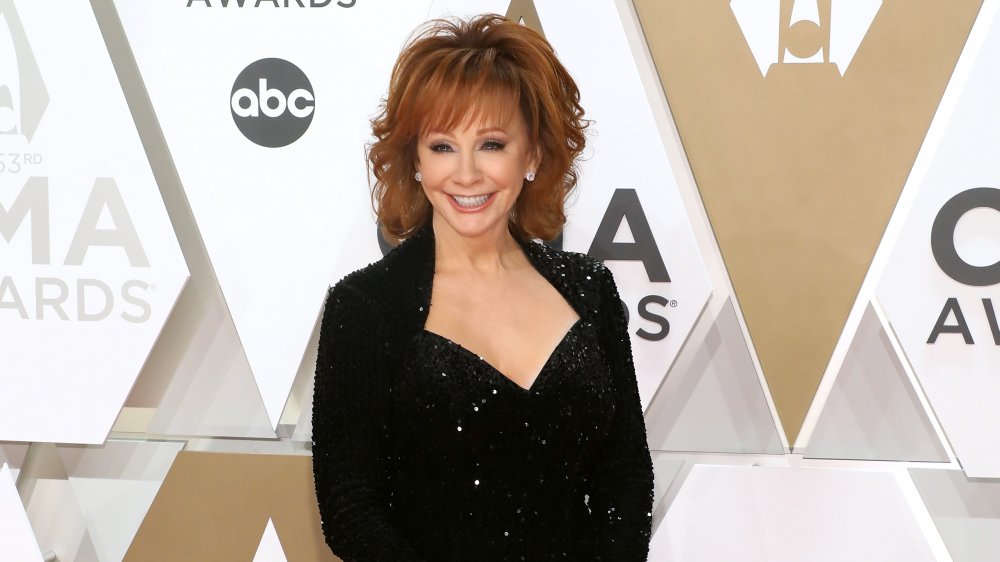 Taylor Hill/Getty Images
Country superstar Reba McEntire knows a thing or two about relationships. While she has proven to be a powerhouse on her own, she was fortunate to have two great loves who pushed her career to new heights. In 1976, McEntire tied the knot with her first husband, Charlie Battles, who was a "former world-champion steer wrestler," according to The Washington Post. Battles quickly went on to become her manager.
McEntire thanks her first love for her jumpstart into the spotlight. "My singing was always taken very lightly until Charlie came along," she told the publication. That was until McEntire won her first Grammy that their marriage hit a rough patch in the 1980s. Although McEntire wanted to continue to bring home more awards, Battles thought it was time for her to take it easy. "I guess I chose my career over my marriage," she said (via CNN).
They eventually filed for divorce in 1987, but sadly McEntire's broken marriage didn't sit well with her fanbase. "I was in and the next day I was out of love," she previously told People magazine. "I have talked so much about my private life [in the past] that when I got this divorce, I got lambasted," she told the outlet. "My fans didn't understand."
Despite the uproar caused by her first marriage, McEntire went on to find love again, but her second romance was just as rocky as her first. Keep scrolling for more details on McEntire's ex-husbands.
Reba McEntire's marriage to Narvel Blackstock helped Kelly Clarkson find love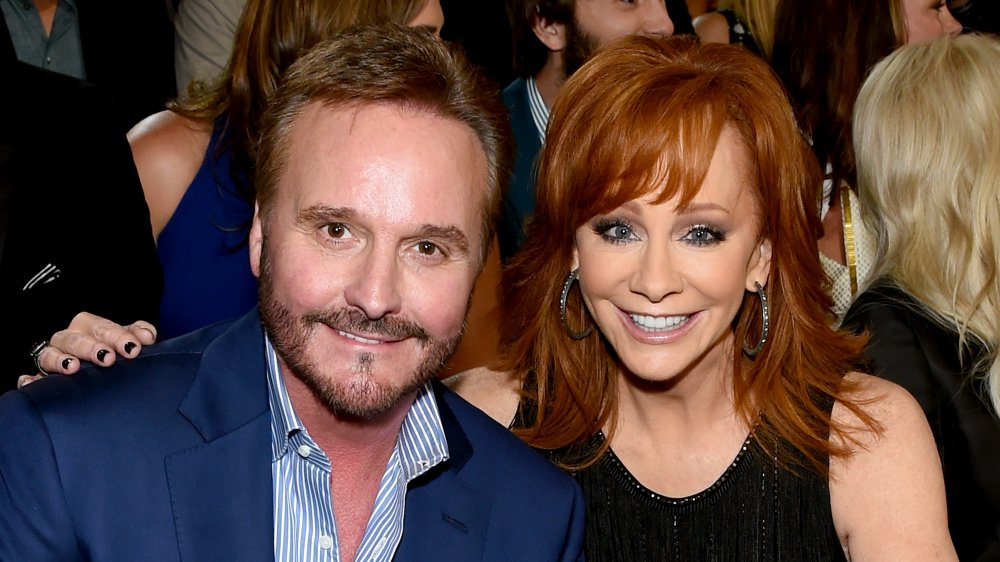 Larry Busacca/acm2015/Getty Images
Shortly after Reba McEntire and her first husband split, she found love again with one of her band members, Narvel Blackstock. The two wed in 1989 and Blackstock quickly shifted into being her manager. The couple shared one son, Shelby Blackstock, and McEntire became stepmother to Blackstock's children from his first marriage, Brandon, Chassidy, and Shawna. 
Thanks to his father's marriage, Brandon Blackstock met Kelly Clarkson, who he went on to marry in 2013. "I was very protective of Kelly," the country star told Entertainment Tonight Canada. "I did not want her to get her heart broken because she wears her heart on her sleeve... What you see is what you get with Kelly... I would have clobbered Brandon if he had hurt her in any way."
While McEntire's romance helped spark new love, her stepson and Clarkson announced they were getting divorce in June 2020. According to Closer Weekly, McEntire was "supportive" of their decision. "She knows it's hard enough working on your own relationship, but she saw this Kelly and Brandon split coming from a mile away," a source told the outlet.
Reba McEntire was blindsided by her second divorce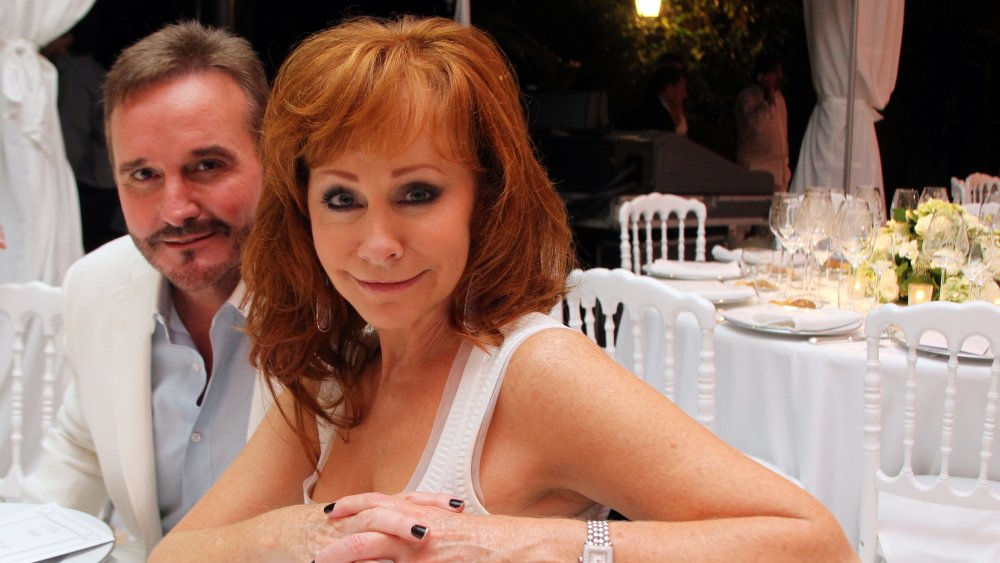 Andrew Goodman/Getty Images
Although Reba McEntire was still committed to her marriage, Narvel Blackstock was ready to move on. After 25 years of marriage, the pair announced their divorce in 2015. "The divorce was not my idea," McEntire said during an interview with CMT Radio Live (via the Daily Mail). "I didn't want it in any shape, form or fashion. So it was really hard to make the adjustment."
Since her family was still very much intertwined at the time of their split, "She didn't want to tear the family apart, so she leaned on others who weren't family," a friend told Closer Weekly. After leaning on her husband for so many years, adjusting to life as a divorcee wasn't easy. "Narvel was her protector, her business partner and manager, and it was really tough on her. She had no idea it was coming," another source told Closer in 2019. "She felt sorry for herself for about a month, but then she snapped out of it."
Despite McEntire's tumultuous love life, it doesn't look like anything can stop this powerhouse.