Eva Longoria's Comments About The Election Are Sparking Backlash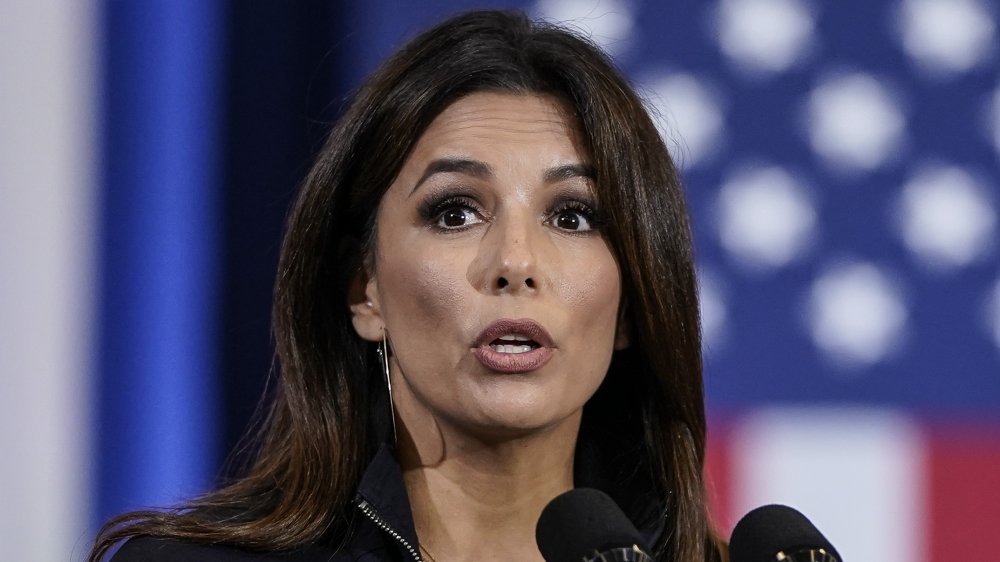 Drew Angerer/Getty Images
Actor Eva Longoria is facing backlash for her post-2020 presidential election comments. The former Desperate Housewives star has been at the forefront of celebrities actively engaging in politics, and she's been a vocal advocate for issued concerning the Latinx community. Longoria even hosted one night of the Democratic National Convention in August 2020. After Democratic candidate Joe Biden was announced the winner over Republican incumbent Donald Trump, Longoria spoke about Latino voters in an interview with MSNBC, but her comments didn't come across the way she'd hoped.
When asked about POC voters, Longoria said "women of color showed up in big ways. Of course, you saw in Georgia what Black women have done but Latina women were the real heroines here, beating men in turnout in every state and voting for Biden-Harris at an average rate of 3:1."
Those comments struck a nerve with some fans, who claimed Longoria was erasing the role of Black women in the outcome of the 2020 election, according to The Hollywood Reporter.
Longoria apologized for downplaying Black women voters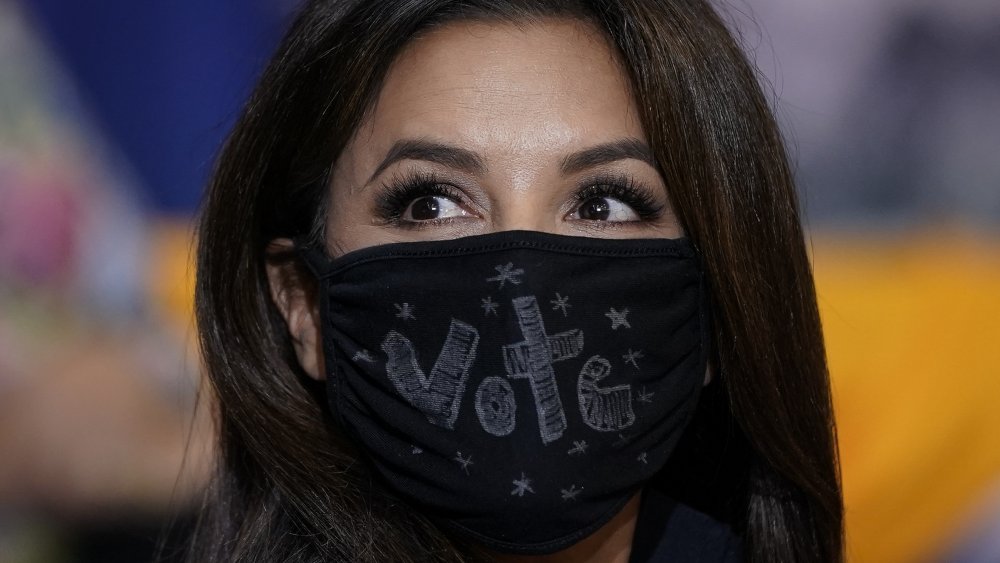 Drew Angerer/Getty Images
According to 2020 Presidential election exit polls, Black women made up the largest demographic of voters supporting President-Elect Joe Biden's votes, so many followers on Twitter didn't take kindly to actor Eva Longoria calling Latinas the "real heroines" of the Democratic vote.
"I'm so sorry and sad to hear that my comments on MSNBC could be perceived as taking credit from Black women," Longoria said in a lengthy apology on social media. "When I said that Latinas were heroines in this election, I simply meant that they turned out in greater numbers and voted more progressively than LATINO MEN." Longoria told her millions of followers that her blunder was simply a poor choice of words. "My wording was not clear and I deeply regret that. There is such a history in our community of anti-Blackness in our community and I would never want to contribute to that, so let me be very clear: Black women have long been the backbone of the Democratic Party, something we have seen played out in this election as well as previous ones." The Harsh Times star said Latinas are joining in with other women of color to grow their "collective voice and power."
While not everyone may be willing to accept Longoria's apology, fellow actor Kerry Washington spoke up on Longoria's behalf and also retweeted her friend's apology. "I know Eva like a sister. We have been in many trenches together," said Washington. "She is a fighter for all women."