Mama June Looks Unrecognizable After Plastic Surgery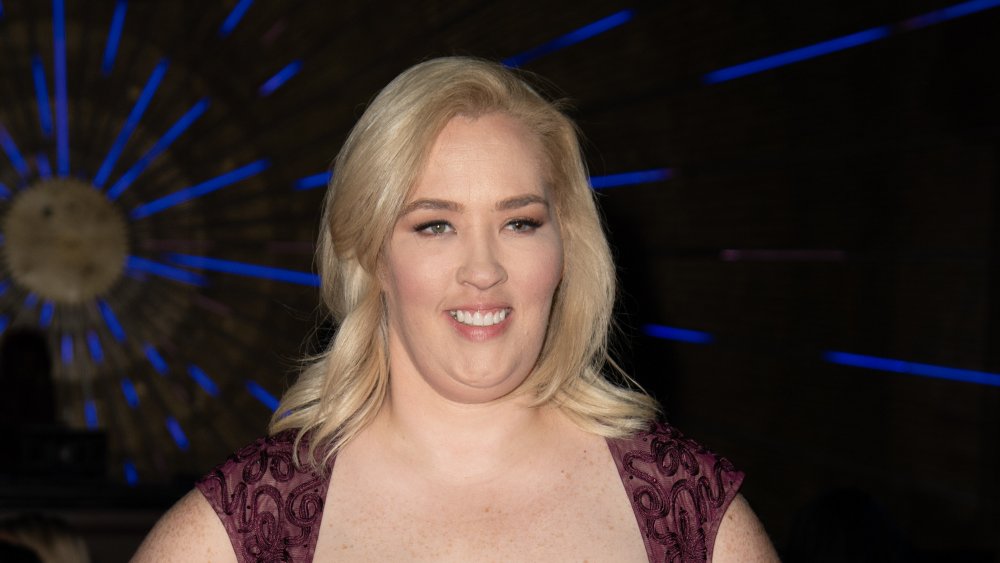 Earl Gibson Iii/Getty Images
June "Mama June" Shannon, who became famous for the now-defunct reality show, Here Comes Honey Boo Boo, has documented her physical journey for years. The reality star — who has a tragic real-life story — has been candid about her transformation on Mama June: Not to Hot, where she lost 300 pounds, according to Life & Style.
This transformative progress happened in part because she received gastric sleeve surgery and "breast augmentation surgery and skin removal surgery" in 2016, according to In Touch Weekly. She also got a new hairstyle and is seriously transforming before our very eyes. June's rep, Gina Rodriguez, told Life & Style in September 2020 that the reality star traveled to California with the hopes of undergoing liposuction as well as a tummy tuck. Unfortunately for June, things didn't go as planned. Gina explained, "She was unable to do it because the fat is deeper." Gina also added that June is looking into a gastric bypass, per the outlet. 
Since her previous surgery plans got canceled, June opted instead for a chin and neck procedure, as well as a new set of veneers, per In Touch Weekly. And Mama June showcased her new look on Instagram in early November 2020 — keep on scrolling to see the transformation!
Mama June is feeling more confident than ever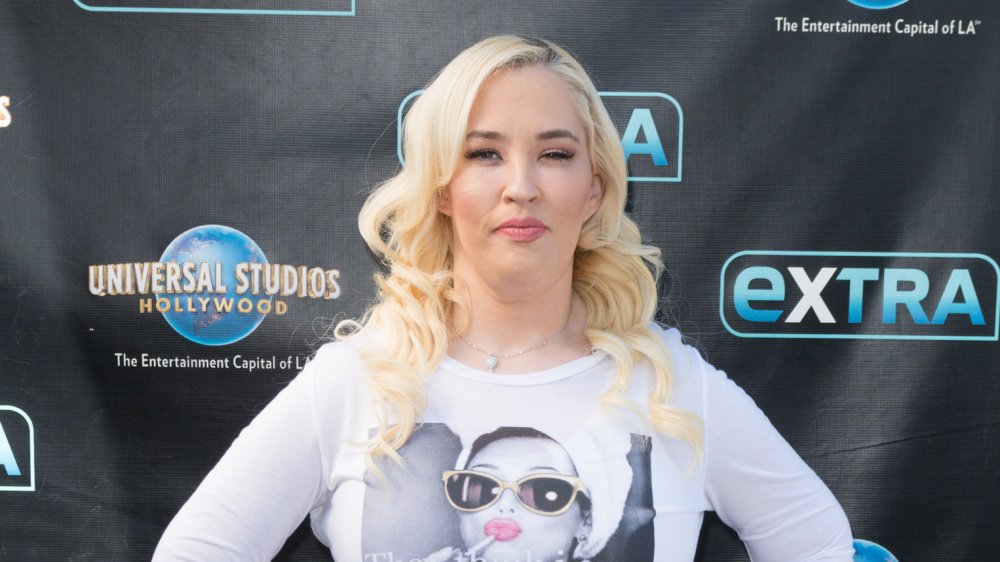 Noel Vasquez/Getty Images
"Mama June" Shannon has been sharing her plastic surgery transformation on Instagram, and fans are loving the looks! In a TikTok video shared to Instagram in November 2020, June flashed her pearly smile, thanks to some new veneers, and showed off the surgery she had on her chin and neck. "Lol just goofing off and actually feeling kind of good today so decided to post to TikTok and share with everyone else loving life feeling good as hell," she captioned the cute video. Fans were right there with her, with one person commenting, "Looking good, mama!!!!!!" Someone else cheered her on, saying, "You look amazing gurl."
According to In Touch Weekly, June's chin liposuction cost $15,000. Although the outlet didn't specify how much June's veneers cost, they did note that her boyfriend, Geno Doak, also got veneers on his top and bottom teeth to the tune of $40,000.
But it hasn't just been June's physical appearance that's changed over the years. The Georgia native noted via Instagram that she got sober after struggling with crack cocaine and meth addiction. It's an impressive victory and one worth celebrating! In fact, June shared on Instagram that her inbox is always open for people in recovery, especially anyone who may be struggling. Talk about real beauty!