The Truth About Carrie Underwood's Relationship With The CMAs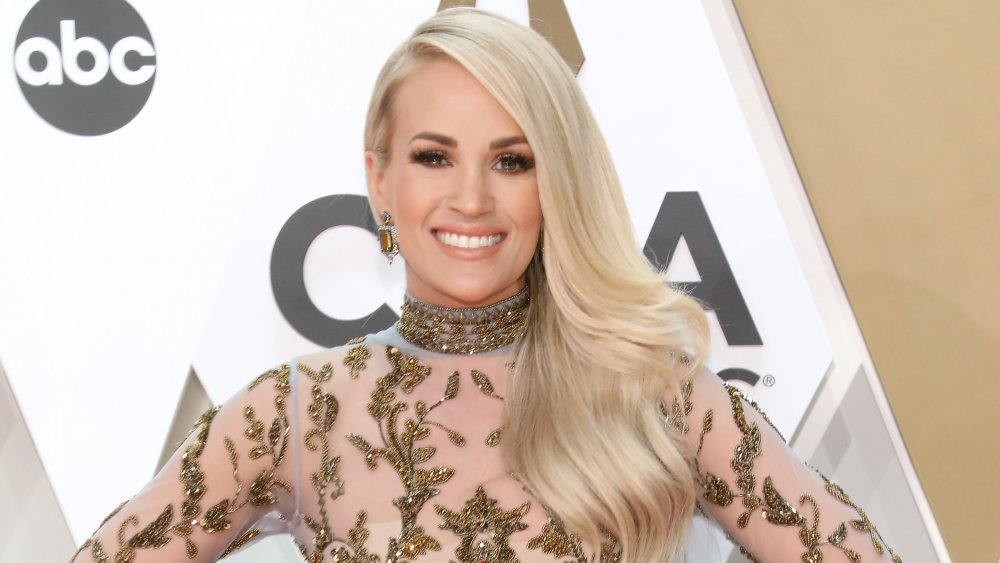 Taylor Hill/Getty Images
According to Rolling Stone, the CMA Awards were typically a host-free award show. However, from 2004 to 2006, Brooks and Dunn hosted the show. Then Carrie Underwood and Brad Paisley hosted the CMA Awards in 2008. They continued hosting as a duo until 2019, when Underwood co-hosted with Reba McEntire and Dolly Parton. This means that Underwood hosted for 12 years in total. However, the "Before He Cheats" singer announced the end of her run in December 2019 with a lengthy Instagram statement.
The American Idol alum began, "One of the highlights of 2019 and of my entire career so far was being on stage with the legends that are Reba and Dolly Parton. I'm so proud that we could celebrate the incredible female artists that are part of the legacy of country music, past, present and future, and I'm thankful for the huge audiences all over the world that tuned in to see it."
The Oklahoma native added, "It's hard to believe that it was my 12th year hosting and I will always treasure every show, from the 11 that I was so lucky to do with my partner in crime and friend for life, Brad Paisley, to sharing the stage with two of my all-time heroes [Parton and McEntire]." Underwood said that she is "so incredibly grateful to everyone involved with the CMA Awards all these years," but admitted that "it's time to pass the hosting torch." However, some fans wondered if there was more to her exit than simply passing along the opportunity.
Carrie Underwood was 'snubbed' at the CMA Awards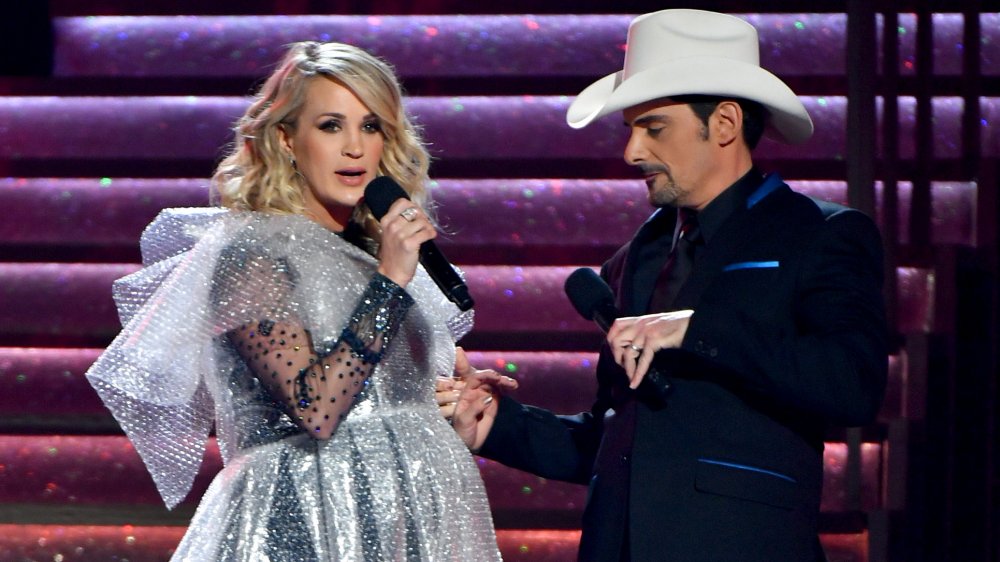 Michael Loccisano/Getty Images
Carrie Underwood concluded her gracious statement with, "I've got so many exciting things coming in the new year and beyond, and I can't wait to see what the future has in store for all of us." The CMA Twitter account responded to her retirement, writing, "We love you, Carrie! You'll always be family to us. Thanks for 12 amazing years hosting the #CMAawards. We look forward to working with you in 2020 and beyond to help spread Country Music to fans around the world!" That all sounds super amicable, but some fans wondered if Underwood quit her hosting gig after she lost the Entertainer of the Year award to Garth Brooks at the 2019 CMA's, per Rolling Stone.
After the news broke, one fan tweeted, "I love how literally like 6 months ago before CMA hosts were announced we were all panicking and PRAYING Carrie was hosting again, and now we are all excited gonna miss it for sure, but love a good classy [middle finger] to the CMAs." Another person declared, "This means I can finally boycott the CMAs for how wrongly they treat Carrie. But I'll for sure miss her hosting an awards show!" Someone else posted, "I am going to miss watching Carrie Underwood hosting the CMA's with Brad Paisley but I won't miss seeing Carrie snubbed by the CMA's." Fans will probably never know for sure if Underwood left because of that "snub," but they'll probably always wonder.