This Is Dolly Parton's Most Underrated Song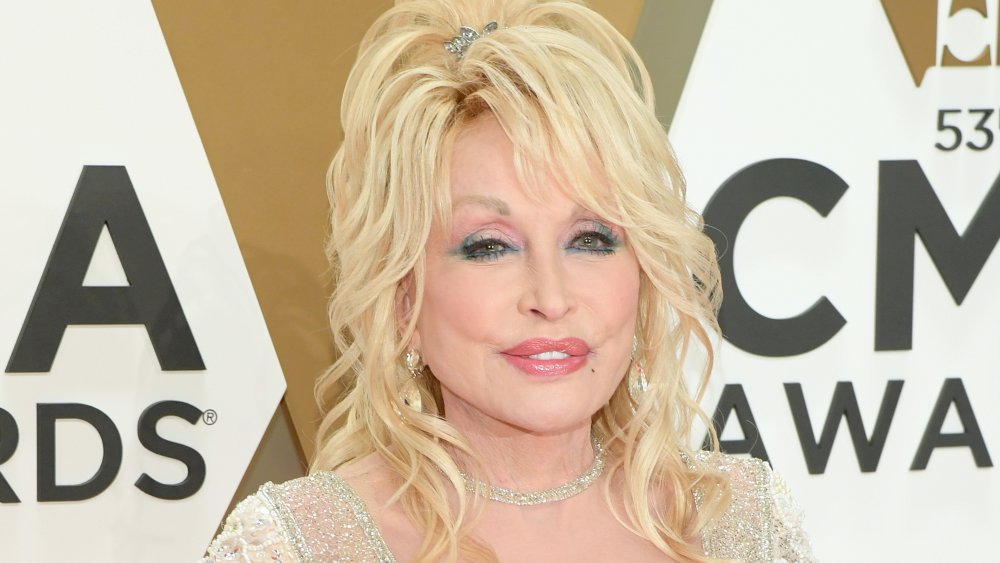 Jason Kempin/Getty Images
If you asked the average Joe to name their favorite Dolly Parton hit, "Jolene" and "Islands in the Stream" would likely come to mind right away. However, the country superstar's most underrated song might also be her funniest.
For casual music lovers who aren't as familiar with Parton's back catalog, "I'll Oil Wells Love You" might sound like a parody of the prolific songwriter's classic "I Will Always Love You" — something in the vein of "Weird Al" Yankovic, perhaps — but they'd be sorely mistaken. This goofy tune actually appeared on Parton's first RCA album, 1968's Just Because I'm a Woman, six years before the famous love song was even written.
"That was not the first version of 'I Will Always Love You!'" Parton told Mojo magazine (via Song Facts). "I was just playing off the oil wells and Texan men, a spoof. Sometimes I write silly stuff just to get my wit going and mind working. That was a song I probably wrote while I was primed to write something good."
"I'll Oil Wells Love You" casts Parton's character "as a black-gold-digging opportunist who wants to get her hands on a Texas millionaire's oily fortune," Rolling Stone wrote. But, except for the occasional "silly songs" medley, Parton's hidden gem almost never sees the light of day. "You never know what's gonna be a hit," Parton told the Dallas Observer in 2011. "But I wouldn't know a hit if it bit me in the butt. I just love to write 'em."
Dolly Parton started writing songs before she could spell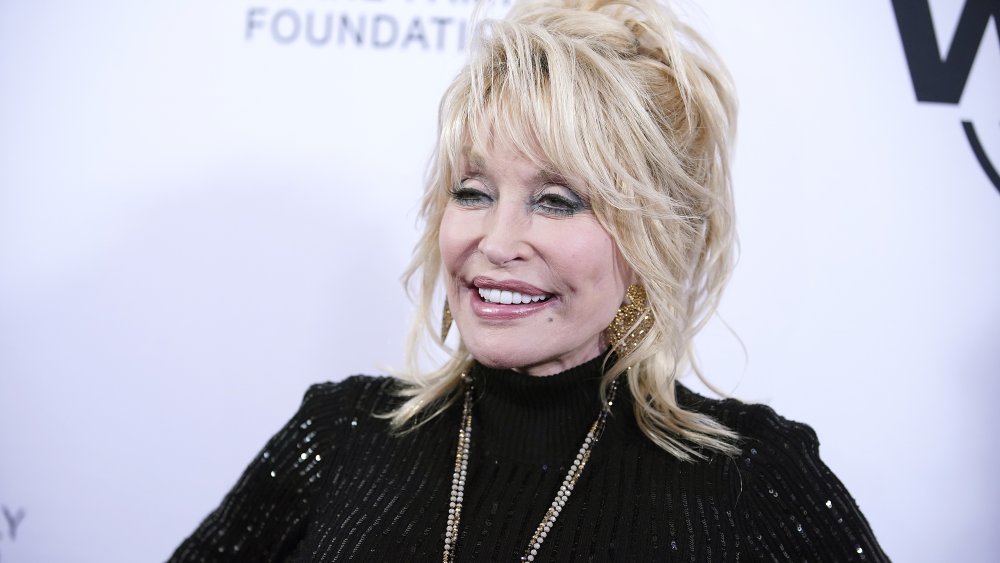 John Lamparski/Getty Images
Did you know Dolly Parton wrote her first song in 1951? Her professional career spans six decades, but the Grammy Award winner began writing songs before she could put pen to paper herself. "My first song I wrote before I could write," Parton told American Songwriter in October 2019.
"My momma wrote it down," she recalled. "I would just always write songs about things that I understood and I could always rhyme things. I always had a gift of rhyme. I wrote a song called 'Little Tiny Tassle Top' about a little corn cob doll I had because we didn't have store-bought toys. I had this little doll that Daddy had burnt poker holes for eyes in and momma put the corn silk back on it and made a dress."
While Parton doesn't remember writing this song at age 5, her Uncle Lewis gave her a little Martin guitar when she was only 7 and she's been playing ever since. "I was writing some serious songs at 7 and 8 years old because I'd hear them talking about all the stories, and I'd hear these other songs that people would write," Parton told Songwriter Universe. "I was writing some heartbreaking songs at an early age."
"Songwriting is just as natural as breathing to me," she added. "Life's a song to me. That's how I express myself." And our ears are more than happy to reap the benefits of her many talents!
Dolly Parton's songs 'are like [her] therapy'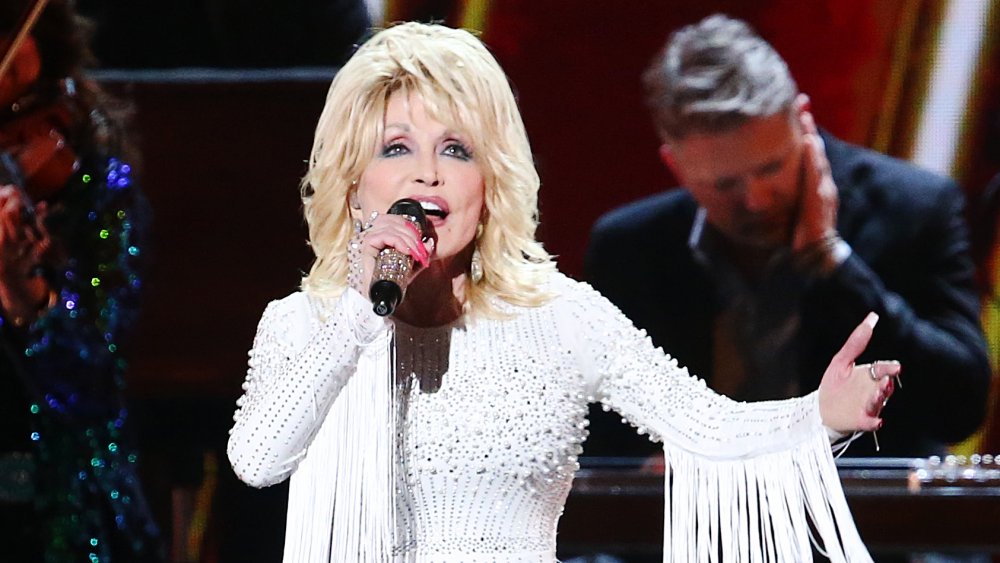 Terry Wyatt/Getty Images
Although Dolly Parton has worn many hats over the years, songwriting will always be her true passion. In fact, as she told CMT in 2016, if made to choose just one role, she'd declare herself a songwriter because "that's my time with God." She added, "It's so fulfilling to think that I could actually leave something in the world today that wasn't there yesterday."
Parton explained her guitar is "like my best friend" and her songs "are like my therapy." Yet while she can "write anywhere," she prefers to schedule time in advance, so she can dedicate days or weeks at a time to nothing but writing. "That way I can go back to my old mountain home or out to my lake house or wherever I feel whatever I want to write about," she told Songwriter Universe in 2014. "I'll just spend a few days fasting, trying to get myself spiritually anchored for God to give me good ideas."
"I usually take my false fingernails off when I go to write because I want to really be able to play the real good licks," Parton added. "Then, when I'm done writing, I come back to town and get a new set of nails and go on about my business." But when you stop to consider that those acrylic nails inspired the title track for Parton's first film 9 to 5, it's obvious this star really can find inspiration wherever she goes.