The Wild Amount Of Money The Queen Spends On Christmas Gifts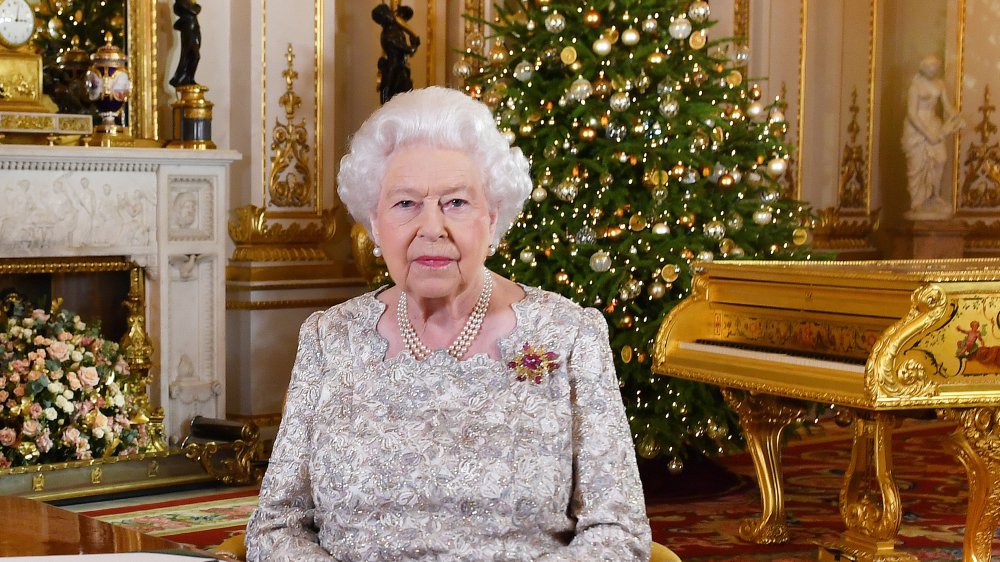 Wpa Pool/Getty Images
Have you been making your list? Checking it twice? Studying throughout the night to find out who's been naughty or nice? Well, if so, you are in good company as Santa — er, we mean Queen Elizabeth — is doing the same thing herself for exactly 620 of her nearest and dearest, as reported by The Sun (and no, we're not kidding).
According to Delish, Her Majesty's long list of giftees include both her family and her staff. We know what you're thinking — how in the world does someone as busy as the Queen find time to go out and purchase 620 thoughtful gifts? Simple. She doesn't. Instead, Queen Elizabeth opts to gift her recipients with a book token or a piece of china from the Palace's gift shop. Sometimes she even throws in a small Christmas pudding for good measure. (Yup, still not kidding.) And in case you were wondering if "Christmas pudding" is fancy talk for "glorified fruitcake," we'll let you be the judge as to whether or not these recipients are excited for said treat come Christmas morning.
But just how much does the Queen budget for 620 Christmas gifts? Keep reading after the jump to find out. 
The Queen spends close to $40K on Christmas presents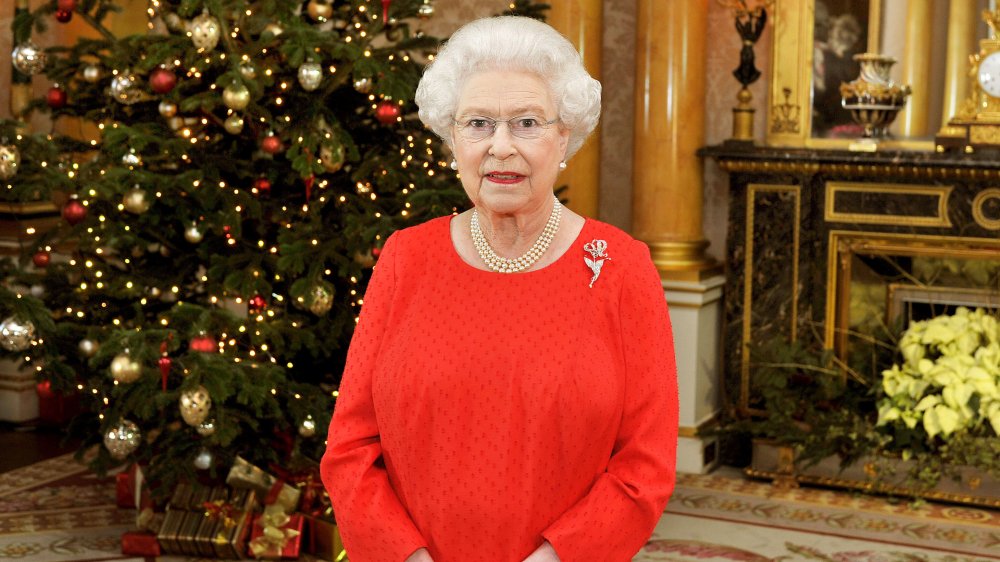 Wpa Pool/Getty Images
Per The Sun, Queen Elizabeth shells out a whopping 30,000 pounds (roughly $39,000 in US dollars) for the 620 recipients on her Christmas gift list. That's a lot of dough — and we don't mean the cookie variety!
And of course, with royal traditions and customs in place, there's some pomp and circumstance that goes into doling the out said presents. According to one of the Queen's aides, everyone gathers together in one of the grand state rooms at Buckingham Palace while Her Majesty goes around and thanks everyone for their help and bestows them with their royal gift. "Here they line up to receive a wrapped gift from the Queen, and she says a few words to each of them — usually something like, 'Thank you so much for all your help during the year,' followed by 'Happy Christmas,'" the aide revealed.
And there you have it, folks. A holly jolly Christmas at Buckingham Palace. There's still no word yet as to whether Prince Harry, Meghan Markle, and Baby Archie are on the naughty or the nice list, but they are bound to receive some Christmas pudding regardless of their current standing.