Miley Cyrus Comes Out As Pansexual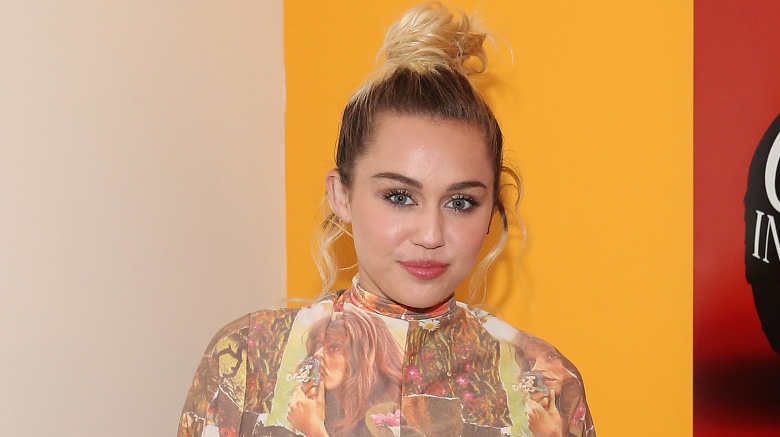 Getty Images
Miley Cyrus has come out as pansexual. The "Wrecking Ball" singer, 23, told Variety that it's the only label that really suits her.
"My whole life, I didn't understand my own gender and my own sexuality. I always hated the word 'bisexual,' because that's even putting me in a box. I don't ever think about someone being a boy or someone being a girl," she said. "My eyes started opening in the fifth or sixth grade. My first relationship in my life was with a chick. I grew up in a very religious Southern family...Even at that time, when my parents didn't understand, I just felt that one day they are going to understand."
Cyrus explained that her mother, Tish, influenced her idea of gender as a kid and as an adult. "My mom is like an '80s rock chick—big blonde hair, big boobs. She loves being a girl. I never felt that way. I know some girls that love getting their nails done. I f***ing hated it. My nails look like s**t. I don't wax my eyebrows. I never related to loving being a girl. And then, being a boy didn't sound fun to me. I think the LGBTQ alphabet could continue forever," she admitted. "But there's a 'P' that should happen, for 'pansexual.'"
Cyrus, who is currently happily engaged to Hunger Games actor Liam Hemsworth, has previously been in a public relationship with Victoria's Secret model Stella Maxwell, who was her first same-sex hookup that the world knew about—but that reportedly wasn't what triggered her gender neutrality and pansexual realization.
"I went to the LGBTQ center here in L.A., and I started hearing these stories. I saw one human in particular who didn't identify as male or female. Looking at them, they were both: beautiful and sexy and tough but vulnerable and feminine but masculine. And I related to that person more than I related to anyone in my life," she told Variety. "Even though I may seem very different, people may not see me as neutral as I feel. But I feel very neutral. I think that was the first gender-neutral person I'd ever met. Once I understood my gender more, which was unassigned, then I understood my sexuality more. I was like, 'Oh—that's why I don't feel straight and I don't feel gay. It's because I'm not."