Here's How Much Tyler Perry Is Really Worth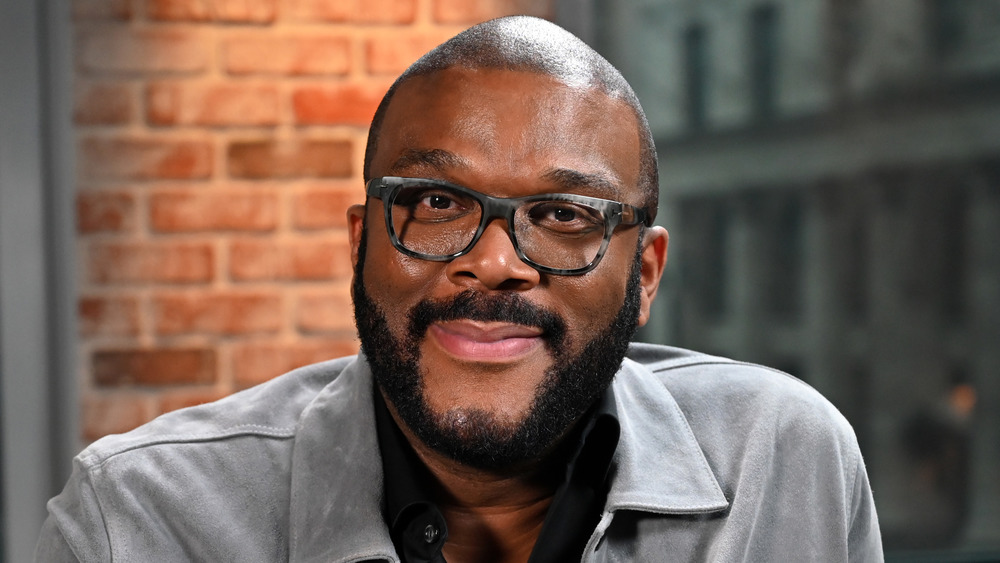 Slaven Vlasic/Getty Images
Few have as long of a resume to boast as Tyler Perry. An actor, producer, screenwriter, and father, the multitalented celeb is no doubt worth a fortune. 
Well-known as the sassy, sarcastic, hallelujah-hollering Madea, Tyler Perry is considered the brains and talent behind the entire Madea franchise — he also plays the titular role in drag. But that's just the tip of the iceberg. The Atlanta-based Tyler Perry Studios is an entertainment industry empire that's redefining the way Hollywood cultivates and consumes content. In turn, Perry has become one of the highest-paid men in the entertainment industry, according to Forbes. And in 2020, he made history as the first Black person to receive the prestigious Emmy Governors Award, as People reported.
Perry is an industry leader with incredible sway in the entertainment business, but his road to fame and fortune has been fraught with difficult circumstances. Let's take a closer look at Perry's self-made story and his net worth today.
Tyler Perry had a traumatic childhood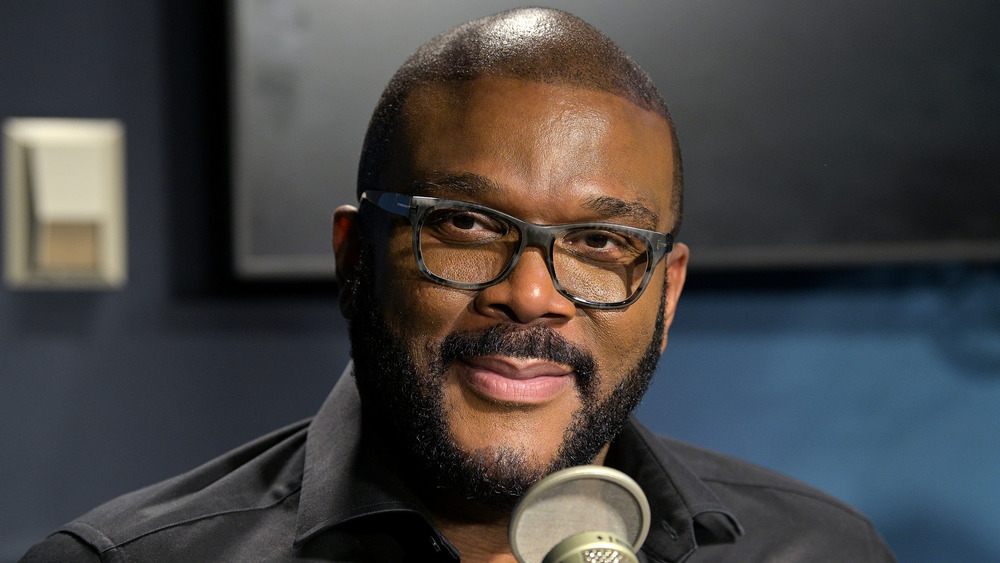 Dia Dipasupil/Getty Images
While he may be wealthy right now, Tyler Perry didn't always have that much cash lining his pockets. In fact, the self-made mogul once lived out of his car, according to an Instagram post he shared in 2019. "I was so broke and hungry I couldn't afford rent," he wrote.
Perry is also survivor of child abuse at the hands of his father, who physically abused him. Other family members who sexually abused him. "[It was] a living hell," Tyler told Oprah Winfrey. "I feel like I died as a child." The beatings from his father got so bad, Tyler eventually attempted suicide, he told Winfrey. He continues to grapple with the trauma that came from his molestations and abuse.
Perry didn't graduate high school, but earned a GED instead, according to Famous African Americans. His strong imagination served as an escape during his abuse, he told Winfrey. Now that Perry is wildly successful thanks to his own hard work, he has forgiven his father and even provides him a monthly check and a Louisiana mansion to lives in. But Perry doesn't have a relationship with the man, who Perry says is alive and shows no remorse about his actions. "He sends a message through my brother saying, 'If I had beat your a** one more time, you probably would have been Barack Obama,'" he told Winfrey. "I think that's really important to be clear that just because you forgive somebody does not mean that you now want to be around them," Winfrey pointed out.
Tyler Perry's ascent to fame included starring in plays and transforming into Madea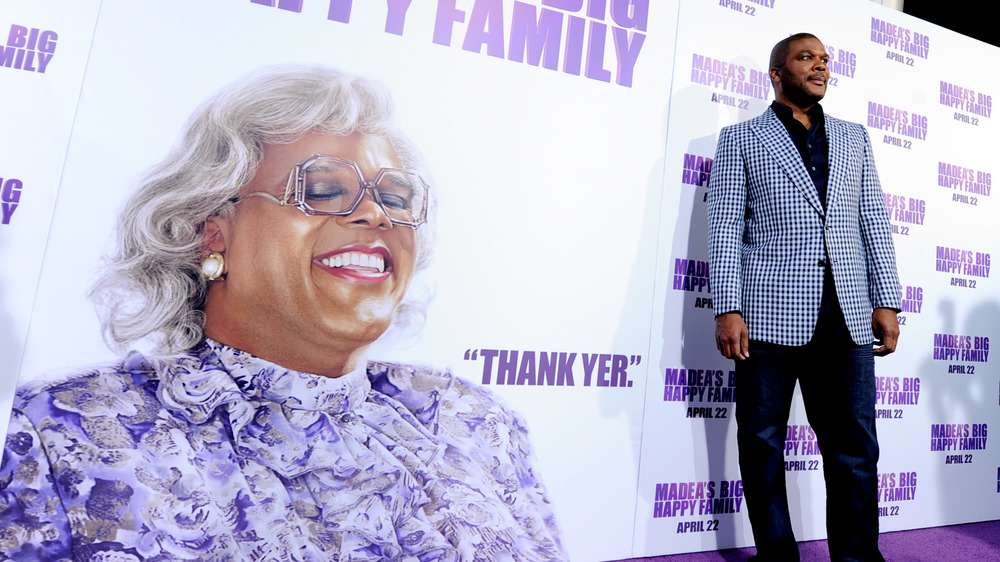 Kevin Winter/Getty Images
Tyler Perry started out by writing his first play, I Know I've Been Changed, about two adult survivors of child abuse. The show, in which Perry played the lead character, toured from 1998 to 2000.
The show, and his other plays, brought in more than 35,000 fans a week in 2005, according to the Baltimore Sun. Even before stepping foot in Hollywood, Perry's plays sold more than $100 million in tickets and $50 million in videos and merch, as per Forbes.
After his success as a playwright and actor, Tyler Perry took the leap into the film industry with The Diary of a Mad Black Woman in 2005 after a deal with Lionsgate, according to the company's 2011 press release. Madea's first movie debuted at the top nationwide.
Already an actor and now producer, Perry went on to also direct his next film, Madea's Family Reunion, according to E! Online. Tyler has created at least nine Madea movies that brought in $700 million total at the box office, as per Black Film. Considering each film costs around $12 million, according to Directors Guild of America, Perry seems to have gotten rich partly thanks to his business acumen and multiple talents as an entertainer.
Perry produced countless TV series, via IMDb. According to Celebrity Net Worth, Perry's talents have earned him $800 million, making him "one of the most financially successful directors in the entertainment industry."
If you or someone you know may be the victim of child abuse, please contact the Childhelp National Child Abuse Hotline 24/7 at 1-800-4-A-Child (1-800-422-4453) or contact their live chat services at www.childhelp.org/hotline.
If you or someone you know is having suicidal thoughts, please call the National Suicide Prevention Lifeline at 1-800-273-TALK (8255) or text HOME to the Crisis Text Line at 741741.