The Real Reason Tyler Perry Isn't Married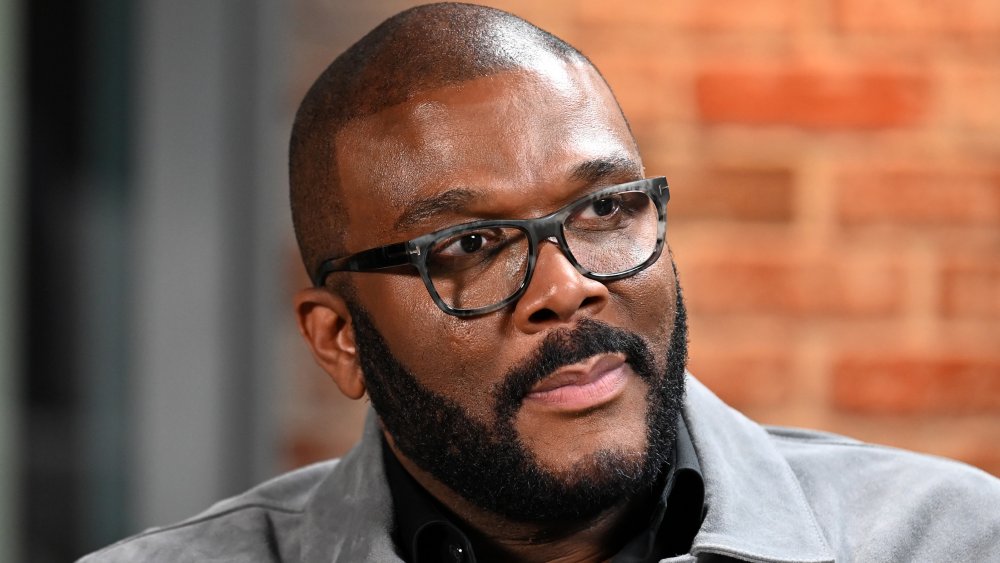 Slaven Vlasic/Getty Images
With movies like Why Did I Get Married? and A Fall from Grace in his repertoire, fans might think director Tyler Perry doesn't fancy marriage much. And while Perry appears to be happily committed to longtime girlfriend Gelila Bekele, they'd seemingly be correct as the two have never tied the knot. In fact, in an interview with The Times newspaper (via US Weekly), Perry admitted that he spent the early years of his career avoiding such familial obligations. 
"For 10, maybe 15 years, I got lost in the madness of it. I didn't want to date, I didn't want kids, I didn't want anything until I'd reached a place where I felt financially comfortable," he explained. Perry added that he was "running from poverty." However, these days, the director and Bekele share a son named Aman, who transformed the filmmaker into a father.
During an interview with former Tonight Show host Jay Leno prior to Aman's birth, Perry noted that, even though he was "not so sure" what kind of husband he'd be if he ever did get married — he felt hindered by his work ethic — he was sure he'd make a "great father" (via HuffPost).
Perry himself had a pretty rough childhood. In October 2010, Perry told Oprah that his childhood was "a living hell," opening up to the talk show host about the physical and sexual abuse he suffered as a child (via People). The director also admitted he attempted suicide as a teen, telling Oprah: "I thought, 'What is the point of living?'"
Now, as a dad, Perry goes out of his way to protect his family.
Tyler Perry learned Gelila Bekele was pregnant over FaceTime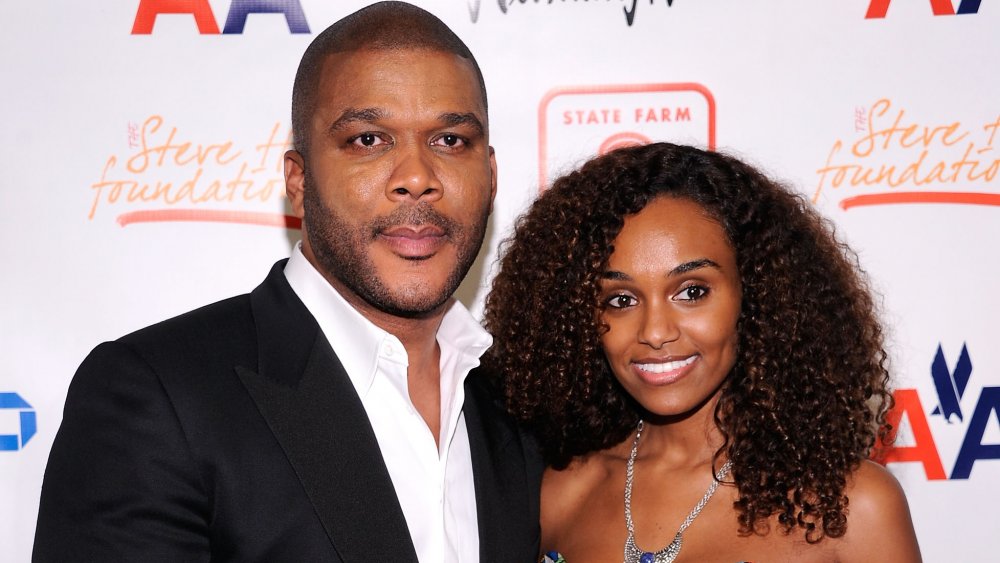 Dimitrios Kambouris/Getty Images
When Gelila Bekele told boyfriend Tyler Perry that they were expecting their first child, the activist was too excited to keep the news quiet. "I get a FaceTime call and she's holding up the pregnancy stick," he told People's Editor-in-Chief Jess Cagle in 2017. "I'm like, 'I guess this is happening.'" Perry has since admitted that their lives now revolve around Aman, who was born on Nov. 30, 2014, per People.
"The whole day is Paw Patrol," Perry told the outlet. "Paw Patrol. He loves Paw Patrol. He wants to watch Paw Patrol. He's never seen television, but he watches it on his iPad. We have to take it away, then we go out and do normal things, and then it ends with Paw Patrol." And while people continuously ask him why he and Bekele have never married, Perry noted that "[t]here's no other person on this planet that [he] would want to be involved with or have a child with because she's amazing."
Perry reiterated the sentiment during an episode of T.I.'s "expediTIously" podcast. "I have someone who is wonderful, and she's getting her share of all of it," he said. Perry also explained why he keeps his family out of the spotlight. "Even my son ... being in the public ... she [Bekele] and I are really good about that, just making sure at 5 years old, he's protected, he's clear about who he is before people start telling him who he is." What a sweet family!
If you or someone you know is having suicidal thoughts, please call the National Suicide Prevention Lifeline at 1-800-273-TALK (8255) or text HOME to the Crisis Text Line at 741741.