Inside Blue Ivy Carter's New Job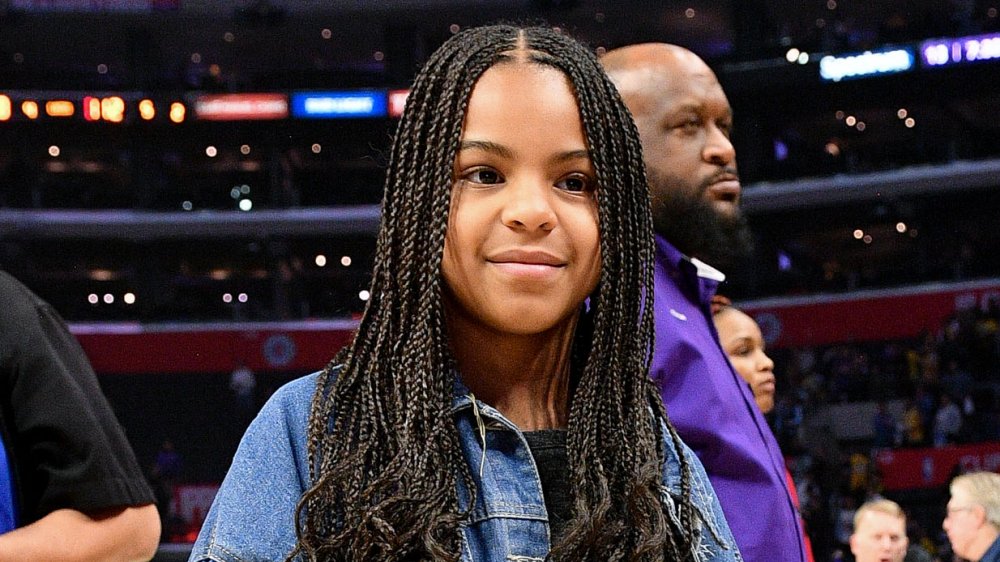 Allen Berezovsky/Getty Images
Being the child of celebrity parents means growing up with the best clothes, making friends with other famous kids celebrity, and having access to the best of everything. Some fans might fantasize about what it would be like to have celeb parents, and if you're a member of the Beyhive, there's a good chance one of your dreams is to get adopted by Beyonce. Luckily for fans, Beyoncé and Jay-Z's three children give a glimpse into what life is like having the Carters as parents, and it comes with an excess amount of talent.
After appearing on Jay-Z's "Glory" at just a few weeks old, the oldest of the Carter children — Blue Ivy Carter — has shown the world she's a child prodigy, too. In 2017, Blue Ivy freestyled on a bonus track off her rapper dad's 4:44, and in 2019, she joined her famous mom for "Brown Skin Girl." Blue Ivy even won a BET award for the track off of Beyonce's The Lion King: The Gift, per The Hollywood Reporter.
Aside from inheriting her parents' musical talents, Blue Ivy Carter is a mini makeup artist, according to her grandma. Beyoncé's mother, Tina Knowles-Lawson, shared on Instagram that her granddaughter Blue was responsible for her Halloween makeup and told Entertainment Tonight, "She can do a perfect cat eye. She's a little artist." Now, Blue Ivy Carter is proving yet again she's the real talent in the family, with a new book project — here's everything we know about the venture.
Blue Ivy narrated a children's book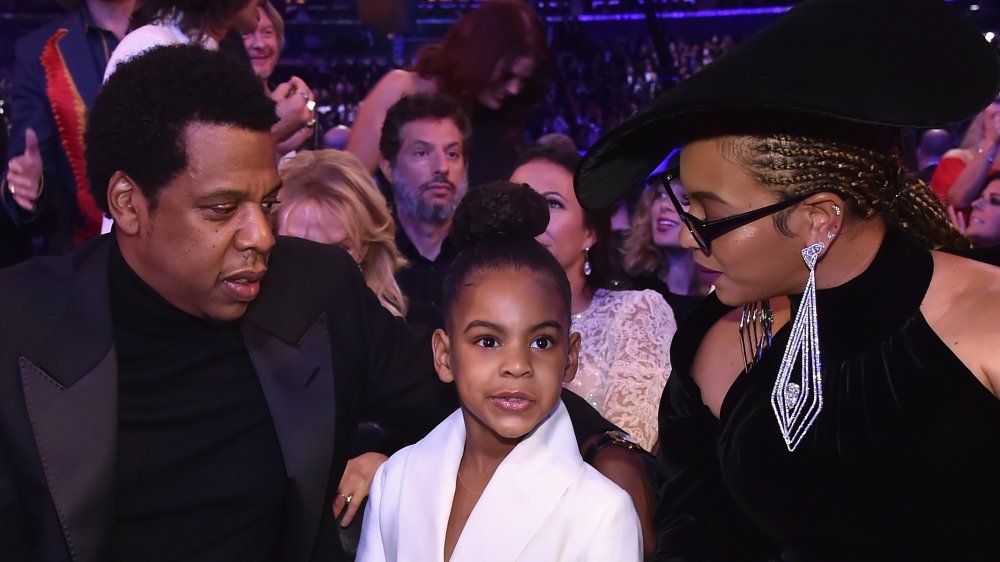 Kevin Mazur/Getty Images
A non-famous kid's day usually involves some school, activities, and friends, but when you're the child of Beyoncé and Jay-Z, it also means narrating a children's book. The news broke on Nov. 9, 2020, that Blue Ivy Carter narrated the audiobook for Hair Love, the children's book based on the Academy Award-winning short film by Matthew A. Cherry. The Oscar winner shared via Twitter a clip of Blue Ivy reading the title of his new audiobook, and fans quickly took note that Blue Ivy is the perfect choice for narrator, as Twitter often criticized the celebrity child's hair as she grew up. Hair Love is a story encouraging young Black girls to love their natural hair.
Although Beyoncé herself has yet to publicly comment on her daughter's new venture, grandma Tina Knowles-Lawson chimed in on Instagram to share her excitement. "WOW!!! I heard My Grandaughter's narration!! She killed it!!!!" wrote mama Knowles. "I cannot wait to download her voice reading it!!!!!! The 'Hair Love' audiobook is now live. Narrated by Blue Ivy Carter."
Talk about an impressive accomplishment! We wish Blue Ivy continued success with her budding career.