90 Day Fiance: Where Are Rebecca And Zied Now?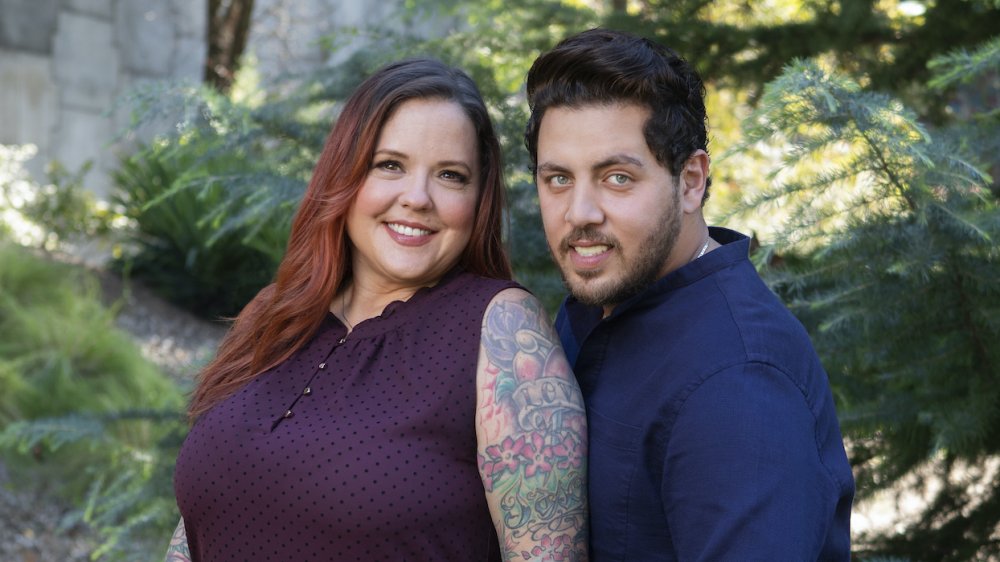 Courtesy of TLC
Rebecca Parrott and Zied Hakimi had arguably one of the most compelling storylines on Season 3 of 90 Day Fiancé: Before the 90 Days. They, like the majority of the couples featured on the reality show, are from different cultures. However, Georgia-based Rebecca, still being married to another man from a foreign country (Morocco), gave the couple a backstory that viewers had never seen before.
Like most couples on the show, Rebecca and Zied had issues. Before meeting in person, Rebecca had sent Zied some photoshopped and filtered pics (she openly admitted this) that made her look almost unrecognizable, per Soap Dirt. Zied ended up accepting her for who she was, which proved there was no need for the non-altered photos. However, that is the drama fans live for on 90 Day Fiancè. During their season, fans accused Zied of abusing Rebecca, but she wholeheartedly denied those claims in an Instagram post. "Reality tv likes to create drama, and did that with the preview," she wrote on Instagram. "The scene in its entirety, clearly shows Zied was not being abusive in ANY way. Be responsible with your accusations." But wait — that's not all. The couple clashed over cultural issues, with Zied, from Tunisia, asking Rebecca to dress more conservatively — something she refused to do. That made Zied angry and added some tension to their new relationship, TV Shows Ace noted. 
So what has happened with Rebecca and Zied since their season ended? SO MUCH! Keep on reading for all the details, including what lies ahead for them in Season 8 of 90 Day Fiance.
Rebecca and Zied are trying to make things work
At the end of Season 3, we saw Rebecca and Zied get engaged and start the K-1 Visa process. During a March 29, 2020, episode of the 90 Day Fiancé spin-off — What Now? — it was revealed that Zied's K-1 Visa got approved and that he is now living with Rebecca in Georgia, according to In Touch Weekly. On top of that, Rebecca and Zied reportedly got married! The couple got hitched on April 19, 2020, with the outlet noting that this is Rebecca's fourth marriage. Her third divorce was made official on July 9, 2019.
The couple has not publicly commented on the marriage, but rest assured their road to the altar will get covered on Season 8 of 90 Day Fiancé, which premieres on Dec. 6, 2020, according to a TLC press release. In the forthcoming season, fans will witness their new life together in the United States as the "upgraded" Zied adjusts to life in America. But will Zied change after marriage? Rebecca expressed this worry before, as her ex from Morocco supposedly became a different person when he was in America. What's more? Zied seems eager to marry ASAP. "Zied seems deadset on getting married as quickly as possible, and it's making me question his motives," Rebecca said in the new trailer. 
We know fans are looking forward to seeing Rebecca and Zied's relationship journey and wedding, so the new season of 90 Day Fiancé can't come soon enough!