90 Day Fiance: Where Are Tarik And Hazel Now?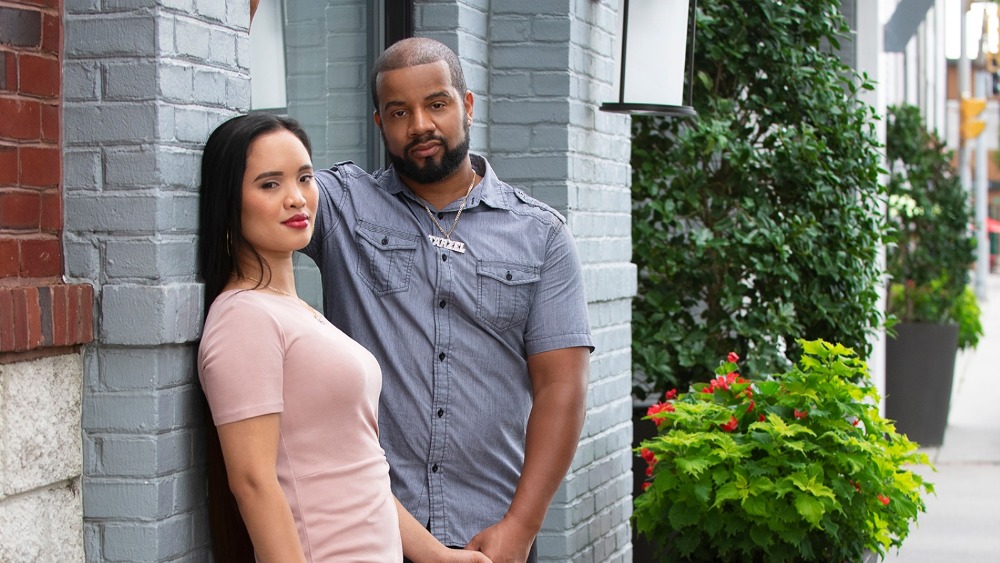 Courtesy of TLC
Tarik Myers and Hazel Cagalitan first made waves on Season 2 of Before the 90 Days. Back then, Tarik and Hazel were doing the long-distance thing, with Tarik flying out of Virginia to see Hazel in the Philippines whenever he could. And when their story wrapped after Season 3, it appeared the relationship could go either way.
As reported by Distractify, the couple wasn't exactly giving off loads of chemistry leading up to Tarik's oceanfront beach proposal, which included him serenading Hazel with a self-recorded song. That def took some thoughtful planning! Hazel ultimately said yes, and the rest is history! Well, not quite. The two still had to work out the details of the K-1 visa, as well as Hazel's move to America.
So, where is the pair now? Are they destined for marital bliss, or are they star-crossed lovers headed for a split? As it turns out, Hazel and Tarik will appear on Season 8 of 90 Day Fiance, and their story is far from over.
Tarik and Hazel are living together at last
90 Day Fiance fans can officially let out a collective sigh of relief as it appears that Tarik Myers and Hazel Cagalitan are still together! The news first surfaced in August 2020, when the two were spotted filming together in Virginia, per Soap Dirt. That could only mean one thing: The 90 Day Fiance countdown for the couple is officially ON!
TLC confirmed the speculation in November 2020, with its announcement of Season 8. "Hazel is moving to begin her 90 days with plans to bring her eight-year-old son Harry to America as soon as she can," a TLC press release noted. But if you think it's going to be all rainbows and sunshine for the happy couple — think again. Per TLC, Hazel revealed to Tarik that she is bisexual, and once again, the couple is left to navigate uncharted territory. "After revealing that she is bisexual, Hazel now plans to find an American girlfriend to add to she and Tarik's relationship," the statement continued. "However, we find out a bit about Tarik and Hazel's past that complicates this idea."  DUN DUN DUNNN.
Season 8 of TLC's 90 Day Fiance premieres on Dec. 6. Be sure to set your DVR!